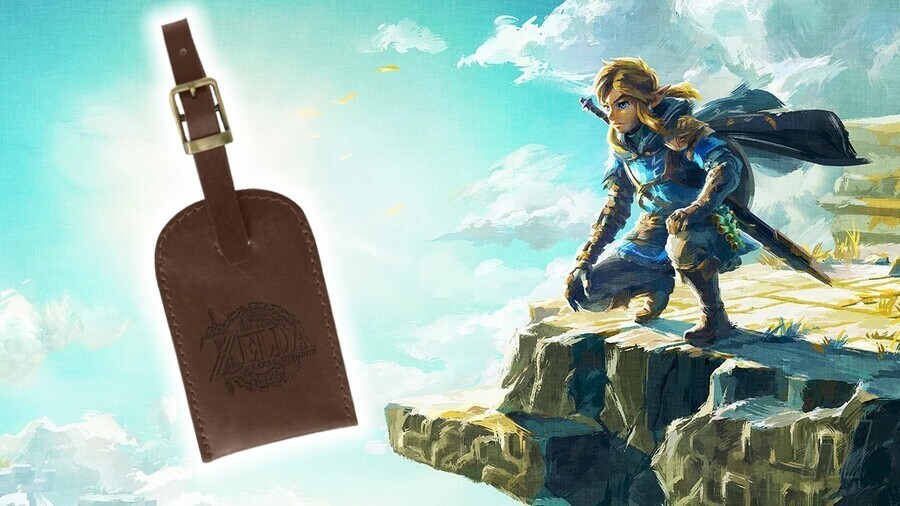 If you're counting down the days to The Legend of Zelda: Tears of the Kingdom's release, then you know we're barely two months away from this long-awaited title hitting the Switch. Today, the My Nintendo Store UK has opened up a few new pre-order bonuses and bundles.
What does one hero of Hyrule need more than a luggage tag when wandering through the apocalypse? Well, if you pre-order the standard physical edition from the My Nintendo Store UK for £59.99, you can get yourself an admittedly fancy leather luggage tag with the TOTK logo emblazoned on the back, and Collector's Coin which has the gnarly Master Sword on the back. These come with all My Nintendo Store pre-orders for the standard edition.
You can also make your pre-order a bundle — for an additional £4.50, you can add a leather-bound green notebook to your order, or for £8, you can get a Collector's Medal. Pre-orders are currently limited to one order per customer.
Here's a rundown of all of the variations you can nab:
Notebook bundle, £64.49
Medal bundle, £67.99
Notebook + Medal bundle, £72.49
Don't forget, we've got a full pre-order guide for North America and the UK on where you can pre-order Tears of the Kingdom — and hopefully, that Collector's Edition will be back in stock before 12th May.