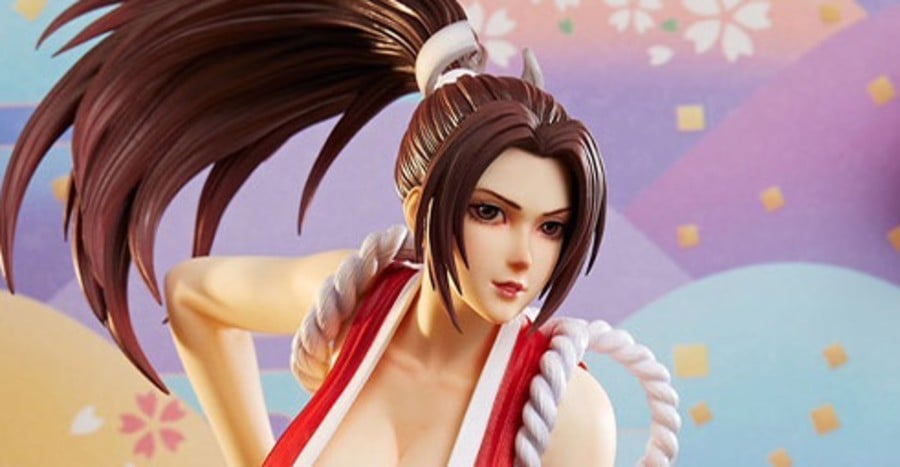 Mai Shiranui is one of the most famous characters to emerge from SNK's Fatal Fury and King of Fighters series, for reasons we're still a bit fuzzy on, even after all these years.
Perhaps it's her winning smile? Or that lovely, flowing hair? Maybe it's her boundless enthusiasm for the cooling powers of the traditional paper fan? Whatever the reason for her seemingly timeless appeal with the male of the species, we're stumped. Your guess is as good as ours!
Anyway, if you fancy it, you can now pre-order a highly detailed 23.62 inch (60cm) 1/6 Scale polystone figure of Mai. It's a limited edition (of course!) and is based on her design in The King of Fighters XIV.
The figure is expected to launch in June and will set you back a whopping $1,049.99. Yikes.
A cheaper way of enjoying Mai's winning personality is to purchase one of the many games she stars in on Switch, such as King of Fighters '98, Fatal Fury Special or SNK Heroines Tag Team Frenzy. But you can't put those on a shelf, can you?