The Xiaomi Watch S1 Pro debuted in China last year, but it took six months for the company to launch its best smartwatch globally. The wearable made its global debut at MWC 2023 in Barcelona, but we've actually had it for a while before that and now we are ready to share our test findings.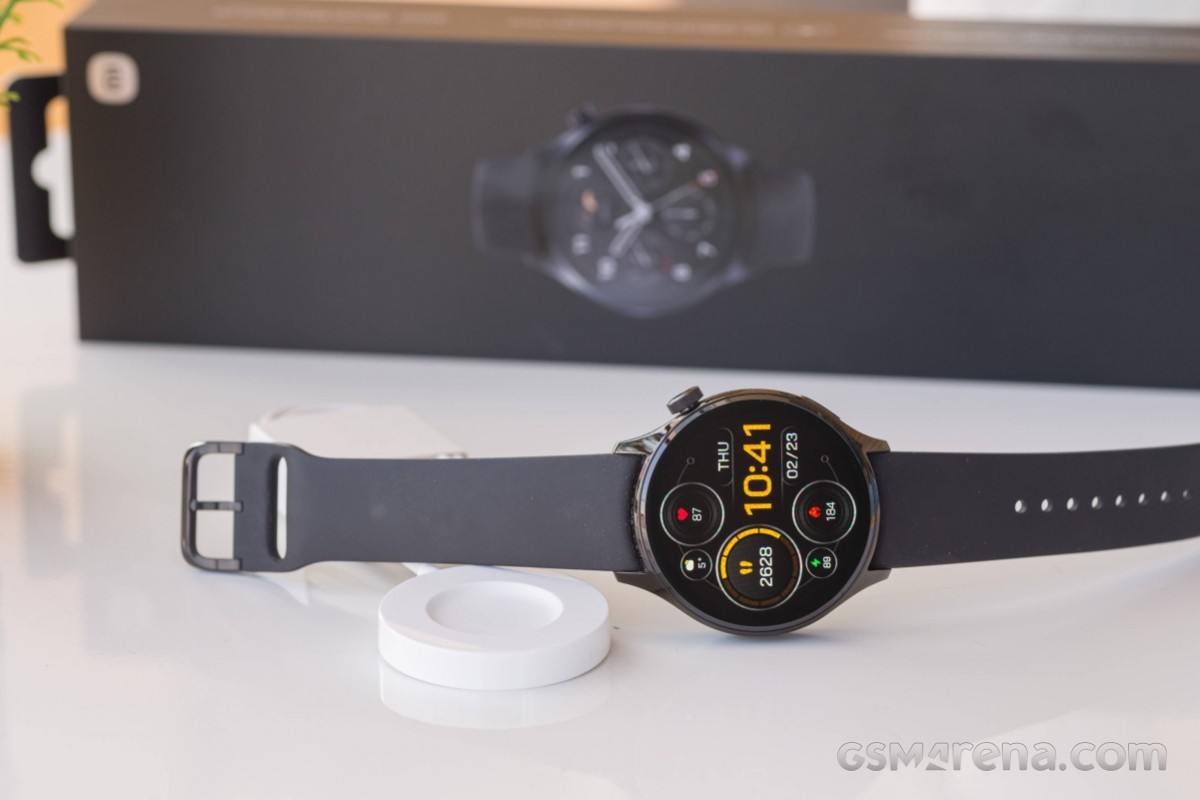 Xiaomi set a relatively high price tag for the Watch S1 Pro – it is €299, compared to last year's €229, but it's not just inflation we are seeing here – the new wearable is actually considerably more powerful and better built.
The Watch S1 Pro comes in a single 46mm size and is fairly light, despite its stainless steel case. We received the Black version with the black fluoroelastomer strap, and the whole device weighs 70 grams, 48g of that is the case itself.
Our strap has an Apple-type buckle, while the other version, a brown leather option, has a more standard solution. The black one is great because there are no extra loops, and everything tucks neatly underneath, making the whole device look more streamlined.
The Watch S1 Pro comes with sapphire glass on top that is practically unscratchable and even with the glass protruding we had zero issues in our weeks of active use – no grooves or scratches, no micro abrasions, nothing.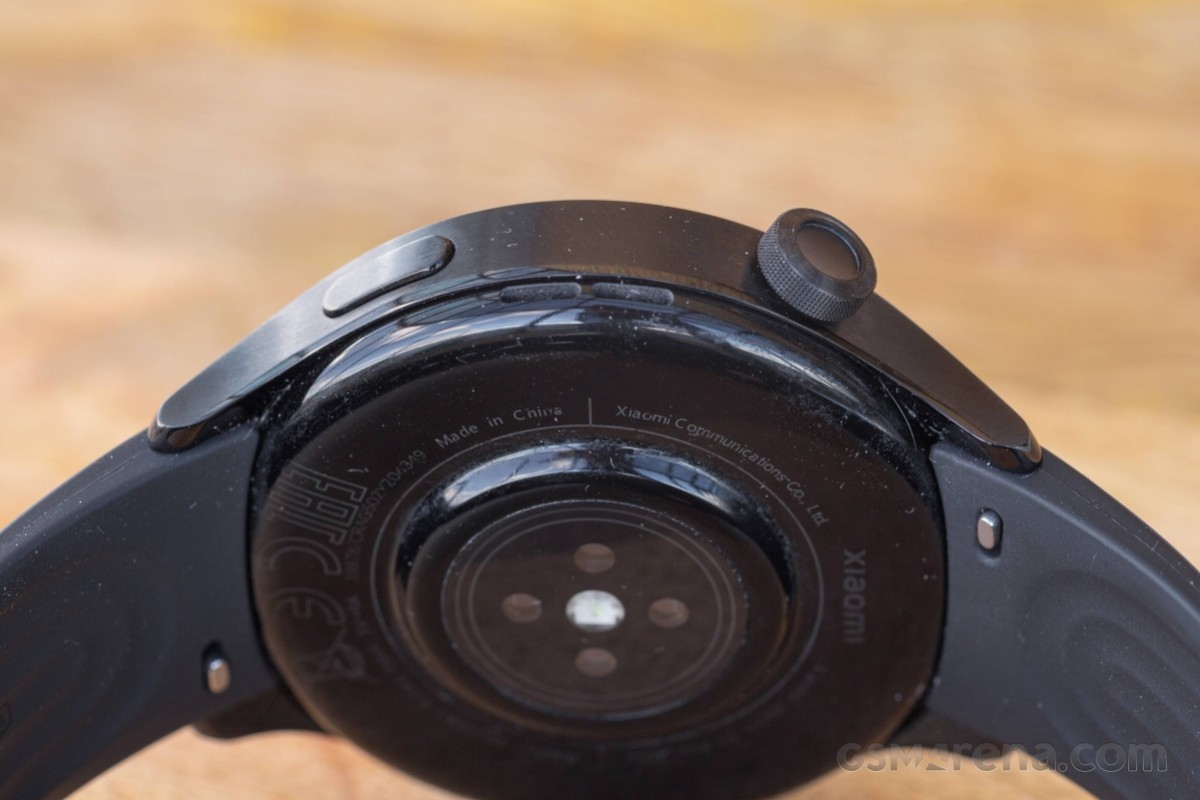 The underneath of the stainless steel body has a bunch of sensors that lets it track heart rate, blood oxygen, and skin temperature. The device can be charged wirelessly on all Qi standard pads and with the provided magnetic puck as well.
In theory, it should also work on any smartphone, offering reverse wireless charging, but Xiaomi officially claims only select phones in their own portfolio would do the job. And we can confirm this – we were unable to charge the Watch S1 Pro on the back of non-Xiaomi phones.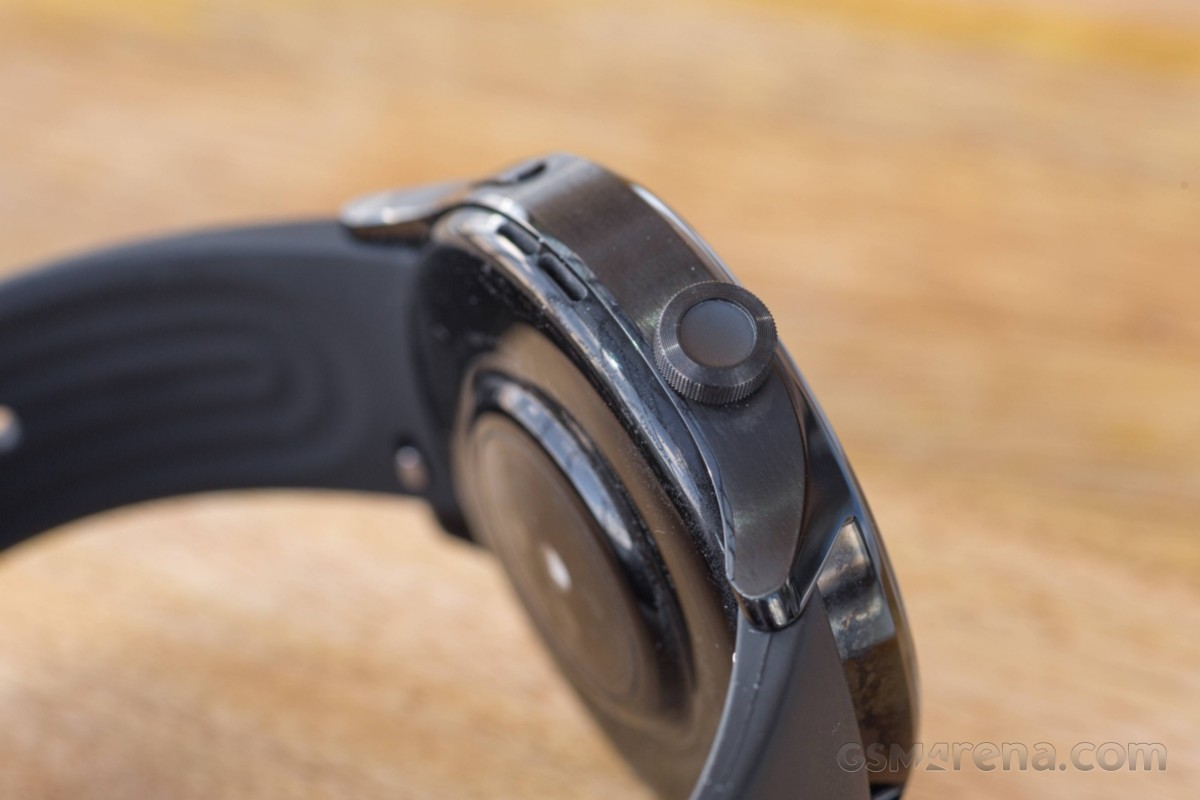 There are two controls on the right side – the top one is a rotating crown to scroll through the basic menu, and the bottom is flat Shortcut button that we've set to trigger running workout tracking, although it can turn on any other feature on the watch. Despite the button being metallic, the Watch S1 Pro does not support ECG, unlike the Huawei Watch GT 3 Pro and the Samsung Galaxy Watch5 series.
Let's now examine the user interface, but unfortunately the news isn't great there.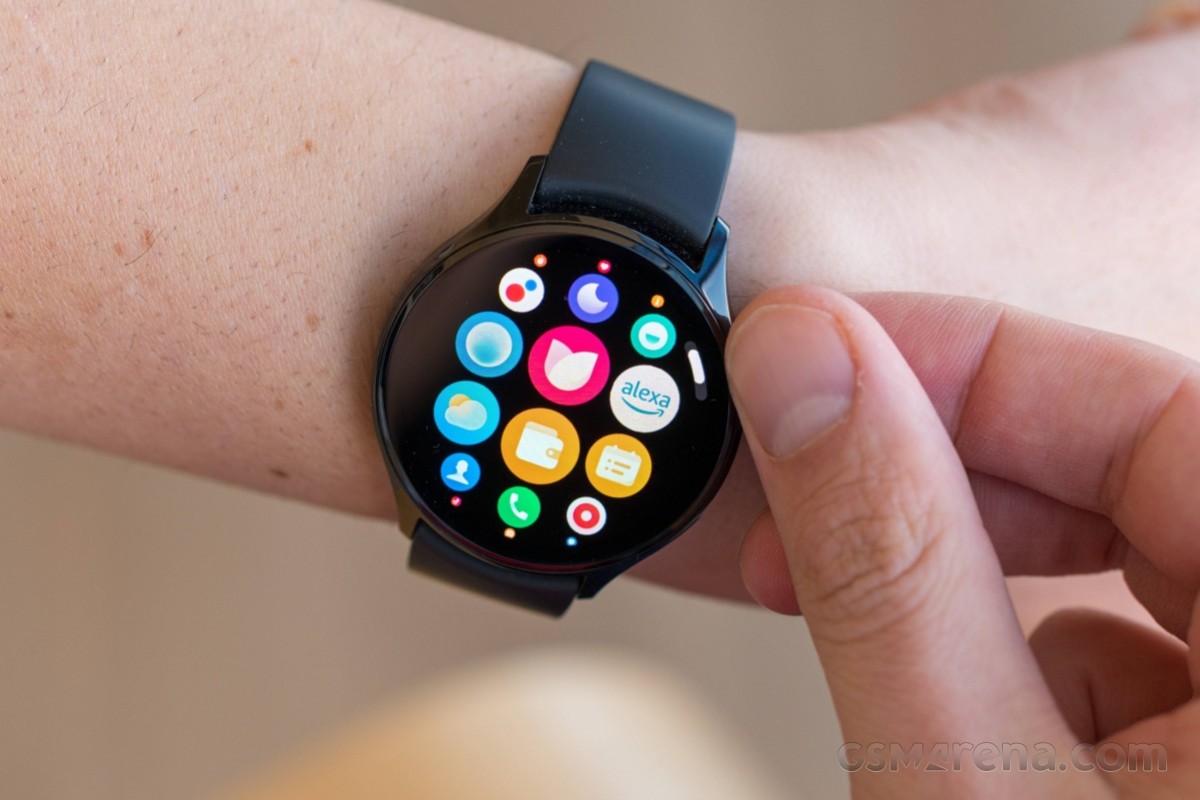 Xiaomi is a huge conglomerate that is acquiring all kinds of businesses and adopting their systems. It has one app for Home devices and a separate app for other Home devices, and this wearable needs Mi Fitness to work on Android and iOS.
The Watch S1 Pro has Bluetooth 5.2 with BLE (Bluetooth Low Energy) to communicate with your smartphone, but we found the experience to be rather poor. The Watch S1 Pro does not pull up all notifications despite the app having the needed permissions.
The alarm app is missing entirely from Mi Fitness, while all the other features have terrible visuals. It is frustratingly bad to read the heart rate or SpO2 measurements because, for some reason, Xiaomi wants the graph to start from 0, despite the fact a healthy HR is between 60 and 100 during the day and could be down to 40 during the night, but never close to 0.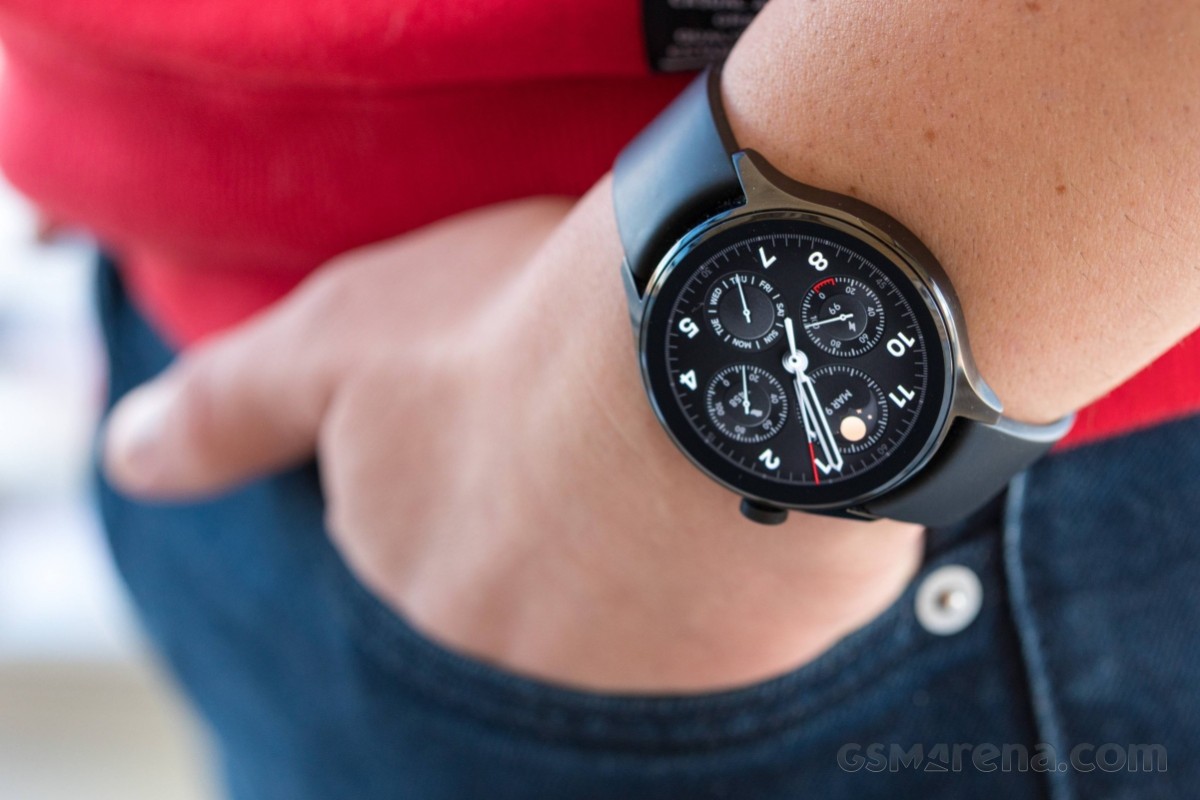 What we loved about the Xiaomi Watch S1 Pro is the battery life. This device has a 500mAh battery and takes about 95 minutes to charge from 0 to 100%. Officially, it's good for 14 days of typical usage or 10 days of heavy use. We can confirm that it takes a week and a half for the battery to drain with everything turned on – Notifications, Bluetooth calls, Raise to Wake, blood oxygen detection, stress monitoring, sleep tracking, alarms active sports use of about 180 minutes per week, and even controlling music during these runs.
There is also Always-On Display, which effectively halves the battery life is halved, so about 5-6 days on a single charge. Sadly, the AoD brightness is not enough to be legible when outside on a sunny day.
Using all sensors is one thing, but accuracy is an entirely different topic. While the Watch S1 Pro did a great job of tracking sleep, heart rate offered a 10% discrepancy across the board compared with a certified medical device.
We know this is not a medical device, but it can be misleading for sportspeople who rely on their heart rate on whether they should push harder or slow down.
There's also the Alexa support and the Mastercard contactless payments app, which work fine as long as you are in the few markets where they are supported.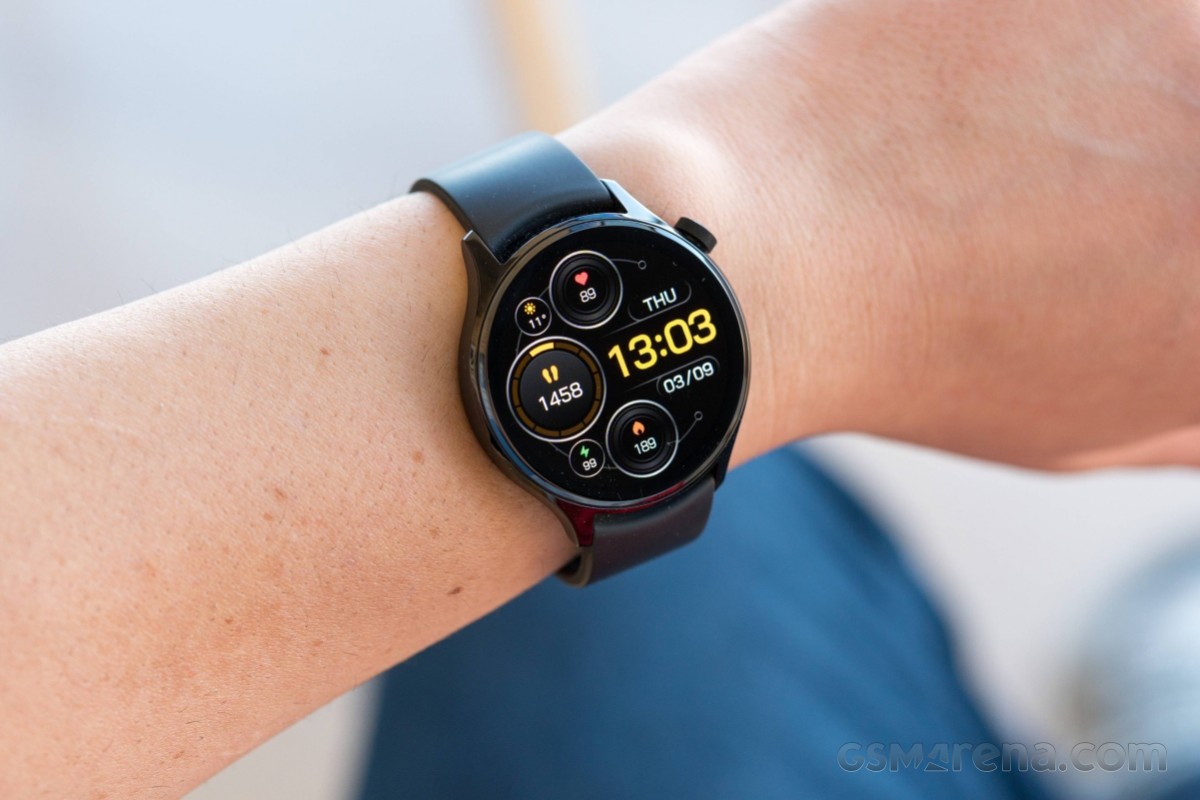 Xiaomi did a great job with the Watch S1 Pro hardware, setting the bar even higher for itself and its future smart wearables. It failed to deliver on its promise of software improvements, but the battery life, the appearance and the durability go a long way to offsetting the underwhelming app experience. After all, the data is only that poorly displayed in Mi Fitness; it's displayed alright on the watch itself.
But is the Xiaomi Watch S1 Pro worth the €300 price tag? We'd say it's a solid deal so long as you value looks above all and don't really plan on using it to prepare for your next marathon. The great battery life and excellent design make it a great low-maintenance accessory. If you are looking for a serious tracking tool however, there are certainly better options out there.