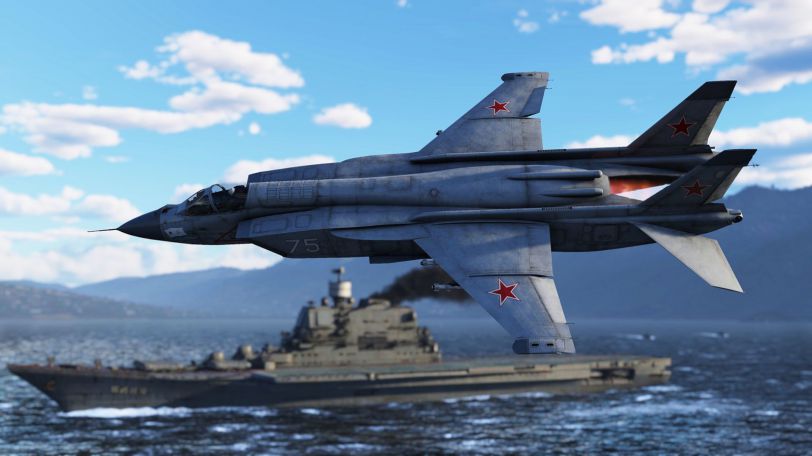 Today, Gaijin Entertainment announced that the latest War Thunder update, "Sky Guardians", is now available. The strategy titles's new update adds a lot of new military vehicles, including an experimental Soviet fighter, a wheeled anti-aircraft gun, and more. The experimental fighter was developed as the main aircraft for Soviet aircraft carriers. It was apparently so impressive it set twelve records for the rate of lift and payload, but the development program also got shut down because of a combination of an accident with the prototype and the collapse of the Soviet Union.
In addition to the new vehicles, the update also makes improvements to in-game flight. That's not necessarily the mechanics, but also the graphics, such as the look of the vapor cone and contrails. Mechanics do get some love as well – with ejection seats now having the mechanics of later periods.
The final thing of note today is the addition of the French Navy ships – the light cruiser Duguay-Trouin and the destroyer Aigle – to the shop.