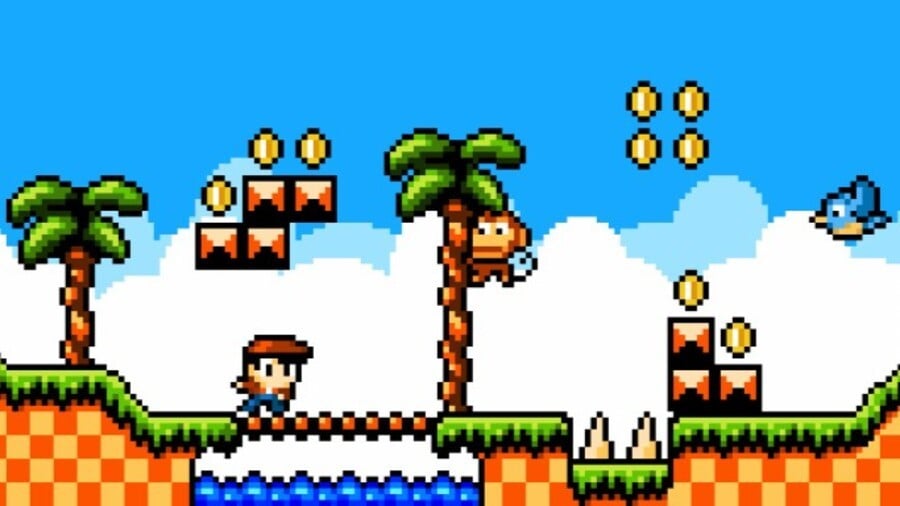 Four Horses has made two of its 3DS eShop titles free to download in the run-up to the digital storefront's closure at the end of the month. Kid Tripp and Digger Dan X are both currently free and will be free for the remainder of the eShop's life, Four Horses has revealed. (Thanks for the tip, Dogorilla!)
The deal was spotted by @ZeningameDirect on Twitter, who tagged the developer. Four Horses said that it was told by Nintendo that "it was not possible" to make the games free, but two of the developer's titles have indeed had the price of admission removed.
When asked why the developer made the games free, Four Horses' response was that it wanted to get the games "into as many hands as possible" before the eShop closes on 27th March. Digger Dan DX, in particular, is a great grab, as it's currently only out on 3DS, so this is your last chance to grab it.
Originally, Miles & Kilo was also meant to be free too, but it's currently stuck in a "waiting for release" submission state. Miles & Kilo — the sequel to Kid Tripp — is also available on the Switch along with Kid Tripp.
Currently, the games are only free in Europe, but Four Horses has made the same request of Nintendo of America. So perhaps the deal will stretch across the pond very soon. But this is an incredibly generous offer on a console we're not sure we're ready to say goodbye to, yet…