The end of the year is upon us, and as has become tradition we go over all of the reviews of the past twelve months and do a rundown of the ones that you found most interesting. Without further ado, let's kick things off with the first quarter of the year 2022.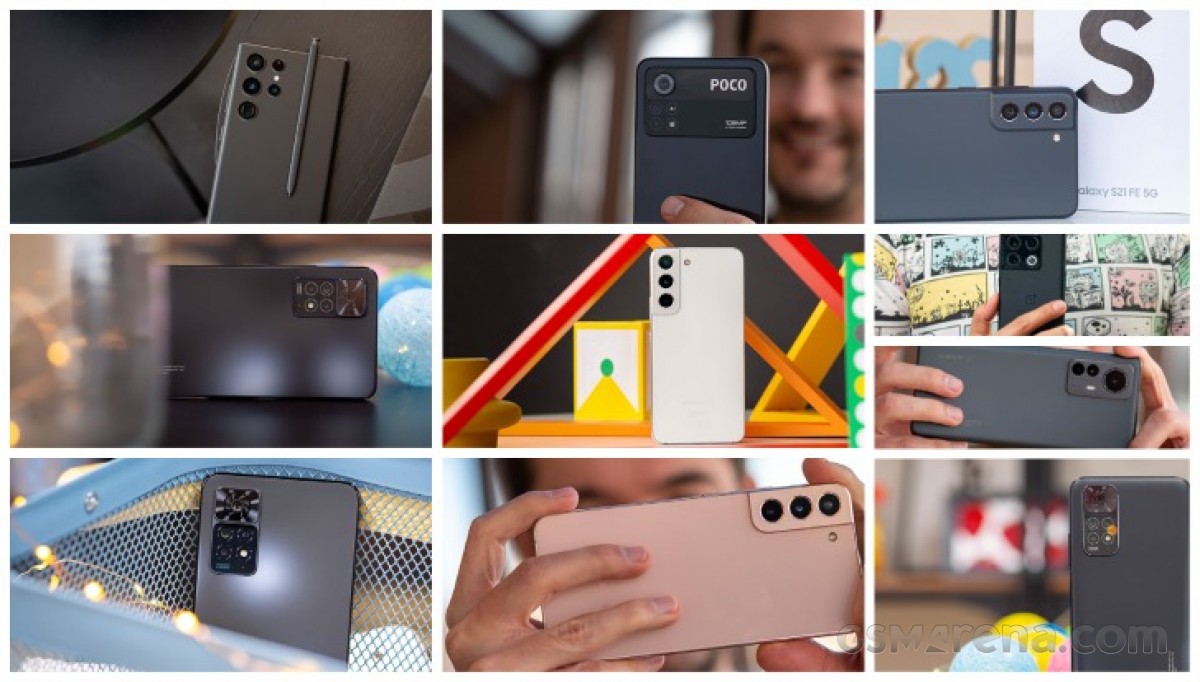 At the very beginning of 2022, Samsung made a rather big splash with the announcement of its budget flagship – the Galaxy S21 FE 5G. So much so that the phone's review almost made it to the top of the popularity list. We can definitely see why. With a reasonable price tag and really capable hardware, the S21 FE delivers big all around and comes really close to flagship territory.
Then Samsung's Unpacked event took place in early February and gave us the Galaxy S22 and Tab S8 families of devices. Naturally, we were all over those, and it's clear that you guys shared our interest and excitement. Literally, the entire S22 trio made it to the Q1 top 10 and with good reason. It's hard to go wrong with Samsung's flagship line.
And while on the topic of successful product lines, we can't fail to mention the Redmi Note 11 family. Three devices from it made their way onto our Q1 top 10. Alongside those, we find the Poco X4 Pro 5G. An amazing value offer that is still very much relevant. It delivers things like a 120Hz OLED panel and a potent camera setup for a very reasonable price.
At the other end of the spectrum in camp Xiaomi is the 12 Pro. A device that actually came out at the very end of December 2021, but we are technically counting it as a Q1 2022 phone. A proper flagship through and through that has since been overshadowed a bit by its successors but is still holding excellently at the end of the year.
The same can be said about the OnePlus 10 Pro, which has been stealing away some of its spotlight. It remains the OnePlus flagship with all of the bells and whistles that go along.