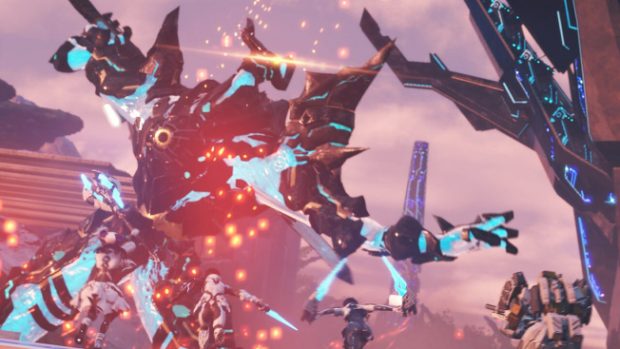 Now that Phantasy Star Online 2's closed beta has come and gone, and the game is launching in less than twenty-four hours, Sega decided to share some fun information with players about how the test went. As it turns out, things went well. Players participated in every day of the test, with more than half taking part in at least two days.
Of course, the post doesn't focus heavily on negative critiques. Instead, it concentrates on things like character creation and graphics. The new Glide and Photon Dash additions are very popular as well.
The only bits of feedback that were more critical regarded the game's menu and interfaces, the brightness level of effects, and the availability of minerals when gathering. As far as the interface issues go, it appears that some of them were causing problems with others. At present, Sega believes it will take some time to get that worked out, as they want to be careful about it. On effects, they're looking at the possibility of adding the "Reduce Some Lighting Effects" feature from PSO2. And, the plan for minerals is to have limit breaking and unlocking potentials done gradually over playtime.
On another note, Sega also dropped a short note regarding effect time on boost items. According to the post, the remaining effect time of Boost items reduces from the time it's used. That's the feature functioning as intended. This time reduction also takes place during logout and maintenance. So be aware of when you decide to use one.
The post also notes the boost items that will be distributed at launch. They are as follows:
N-Rare Drop Rate +25%
Effect Duration: 60 minutes
N-Rare Drop Rate +50%
Effect Duration: 60 minutes
N-EXP Earned +10%
Effect Duration: 60 minutes
N-Rare Drop Rate [24h] +50%
Effect Duration: 24 hours
N-EXP Earned [24h] +10%
Effect Duration: 24 hours