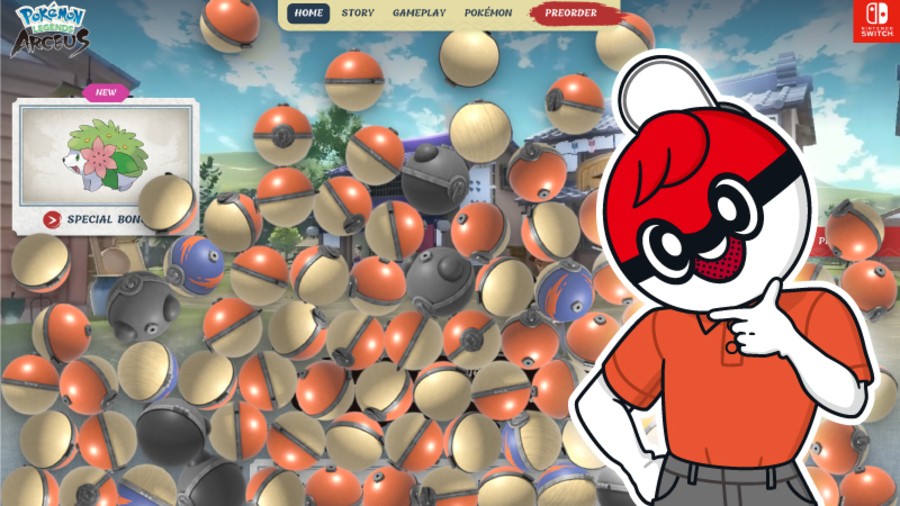 The official Pokémon Legends: Arceus website seems to be teasing something related to Poké Balls.
If you want to find out what it's all about, you'll need to help Ball Guy pick up all his balls (and some explode). If you're still not sure what's going on here, it seems The Pokémon Company is leading up to a possible reveal of sorts.
One popular theory is that it's teasing the Hisuian forms of the exploding Poké Ball-like Pokémon Voltorb and Electrode, which could possibly feature in Pokémon Legends: Arceus.
If you would like to help unlock this surprise, you can head on over to the official game site. When we find out what's going on here, we'll be sure to let you know.