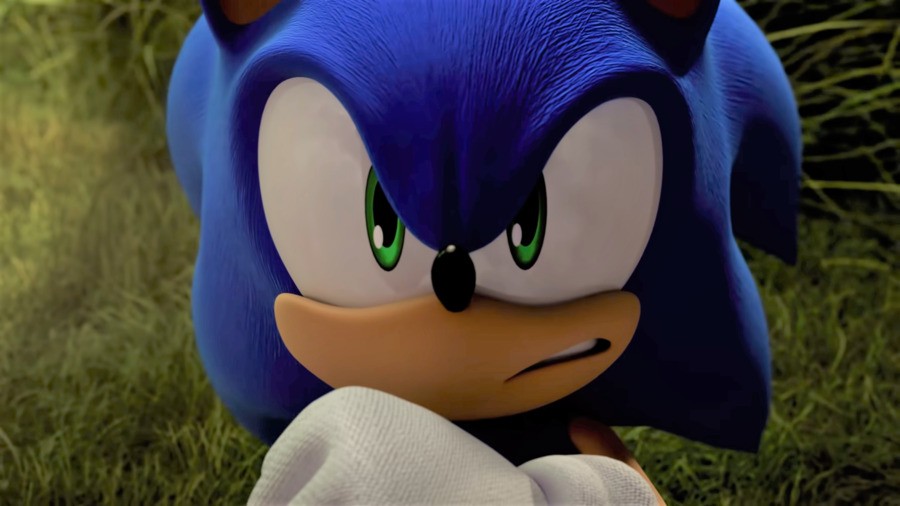 The Sonic Frontiers announcement trailer didn't exactly reveal much, but it certainly left us wanting to know more.
While we already know the game's narrative is being handled by Ian Flynn – the head writer of IDW's current Sonic the Hedgehog comic, we've now reportedly got Sonic Frontiers' plot synopsis as well. This information was originally shared by Polygon (via Sonic Stadium) and reveals Dr. Eggman is once again up to no good.
"In Sonic Frontiers, Sonic's long-time nemesis Dr. Eggman discovers an ancient technology on the Starfall Islands and installs his AI program SAGE to hack in and take over. But there is more to this technology than he realizes, and unintended consequences immediately come to bear. Sonic must race against time to discover the truth, save his friends and maybe even save himself at the same time."
So you've got the ancient tech, an AI program, Sonic trying to discover the truth while saving himself and his friends, and Dr. Eggman messing things up again once again. It sounds like it's going to be quite an exciting storyline.
Sonic Frontiers is being developed by the experienced members of Sega's Sonic Team Japan – led by producer Sachiko Kawamura and director Morio Kishimoto. It's due to arrive "holiday 2022" on Nintendo Switch and all other major platforms.
What do you think of the above story description? Leave a comment down below.