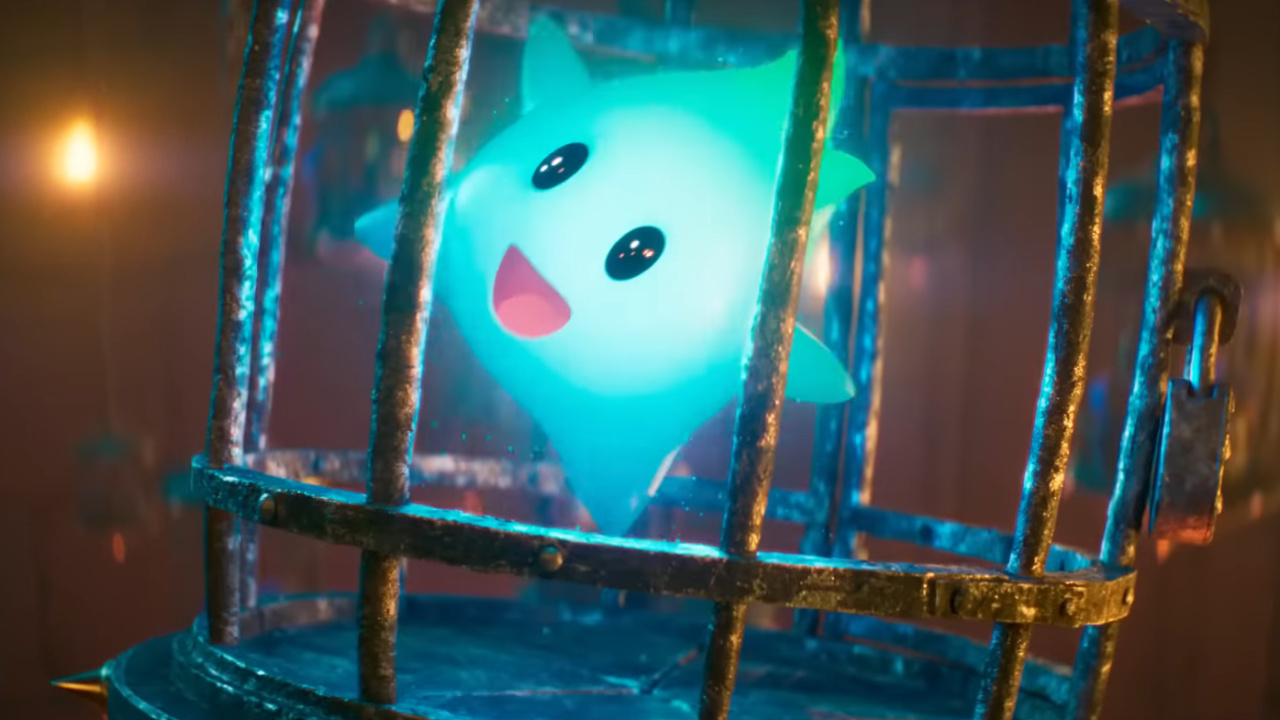 And there you have it, folks — the final trailer for Illumination's Super Mario Bros. Movie has aired, and once again is packed full of references and laced with tons of action.
In today's dedicated Mario Movie Nintendo Direct, Shigeru Miyamoto and CEO of Illumination Chris Meledandri introduced the very last trailer before the movie launches in cinemas on 5th April (depending on where you live, it could be earlier!). All six of the main actors also featured in some typical Hollywood banter.
We got a good look at the Mario Movie's take on the Luma — who is imprisoned along with Luigi — the Spiny (how could Bowser forget their names!?) and the Goombas, plus a whole host of other little references. Mario gets bigger with a mushroom, and Donkey Kong even uses the fire flower.
We also got a shot of Super Mario Odyssey's Tostarena, and a few other Mario series-inspired locations. Have a little look at what you can spot and let us know.
But the real star might just be Rainbow Road, and at the end of the Direct, the film's directors — Aaron Horvath and Michael Jelenic — said that the team at Illumination had improved the lighting technology just for this course. They also acknowledged the history of Rainbow Road, including its difficulty.
Check out the full, short Direct below, and tell us what you think of the new trailer in the comments!