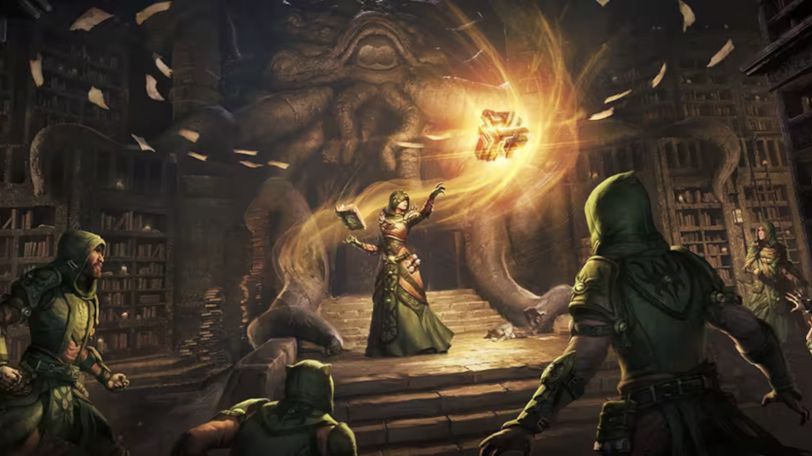 The Elder Scrolls Online kicks off its new adventure today. Shadow Over Morrowind begins with the drop of the Scribes of Fate dungeon DLC – which adds two new four-player PvE dungeons to the MMORPG – as well as Update 37, on PC and Mac. Console players, of course, have to wait a bit longer to begin their adventure… March 28.
As mentioned, Scribes of Fate introduces two new four-player dungeons to the game; Bal Sunnar and Scrivener's Hall. Both help to jump-start the Shadow Over Morrowind adventure with their own story content, and both lead into the Necrom Prologue and Necrom chapter coming later in the year. Difficulty-wise, players can attempt the dungeons in normal, veteran, and hard modes – each having their own rewards and Achievements. These include new items sets, monsters, sets, and collectibles.
In addition, the Update 37 patch dropped today. This is a free patch containing various fixes and improvements to the game. Among the improvements are a new accessibility feature, Screen Narration. That's an excellent addition. Also included is the Hide Shoulders cosmetic tool. This tool must be earned via Jesters Festival later this month.