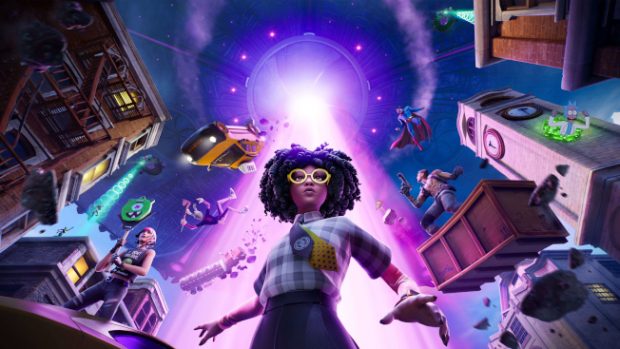 Fortnite's seventh season is a bit out of this world, bringing flying saucers, advanced weapons, and the ability to create your very own alien look to the battle royale. Plus, some familiar interplanetary (or interdimensional) faces are making appearances and sporting new looks.
In Season 7: Invasion, players won't just be fighting aliens. Some may want to join the aliens, maybe even get a spin in those flying saucers. Of course, players can also just shoot the saucers out of the sky and claim them for themselves using some of the new tech provided by the Imagined Order. While they're shooting the ships down, it probably won't hurt to collect the nuts and bolts that fall out of the sky with them to use in crafting weapons.
As for the creating aliens thing, it's a bit of a mix and match situation. Players will collect alien artifacts, and combine different head shapes, eye colors, and more to create their very own alien look.