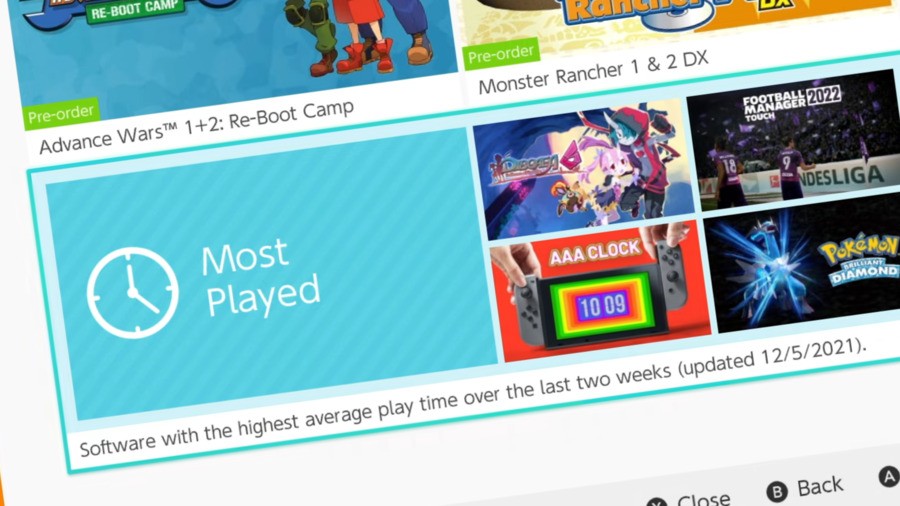 If you've been on the Switch eShop recently, you might have noticed Nintendo has added a new section, where you can browse the 'most played' games.
You'll find this within the 'featured' or 'discover' part of the eShop (depending on your region) – and it allows you to view games trending by play time.
"You can check out the games with the longest average play time over the past two weeks! (Updated on 06/12/2021)"
At the top of the charts in most regions right now you've got the new Pokémon Diamond and Pearl games for Nintendo Switch, along with games like Disgaea 6, Football Manager 2022 Touch and Shin Megami Tensei V. The AAA Clock app (which is currently on sale in certain regions) is also trending on the US eShop.
Once again, you can find this new section at the very bottom of the 'featured' or 'discover' menu. You can see a full list of games trending by play time (on the US eShop) via the Nintendo Switch subreddit.
What do you think of this latest Switch eShop update? What else should Nintendo add? Leave a comment down below.