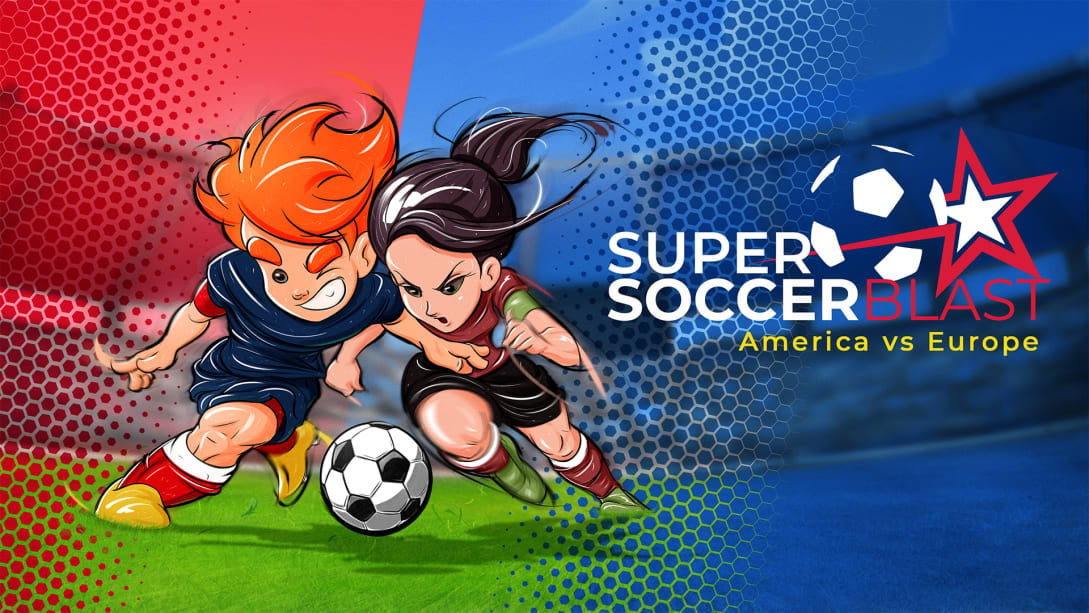 We're not sure how much the name has to do with the context of the game – Super Soccer Blast: America vs Europe – but there's a light-hearted football title landing on Switch just ahead of the rescheduled European Championships 2020. It's no doubt a potential time-filler between watching games, and it's the second entry in this particular series on Switch (also the 5th sports game from developer Unfinished Pixel).
As you can see in the trailer above it goes for an 'arcadey' and accessible approach, which has the potential to be good fun. You can mess around in character customisation to create your own team and then tackle various tournaments; up to four players can jump in locally, too.
It arrives this week on 11th June; its default price will be $9.99USD / €9,99, but there'll be a 20% launch discount to make it $7.99USD / €7,99.
Are you tempted to give this one a whirl?