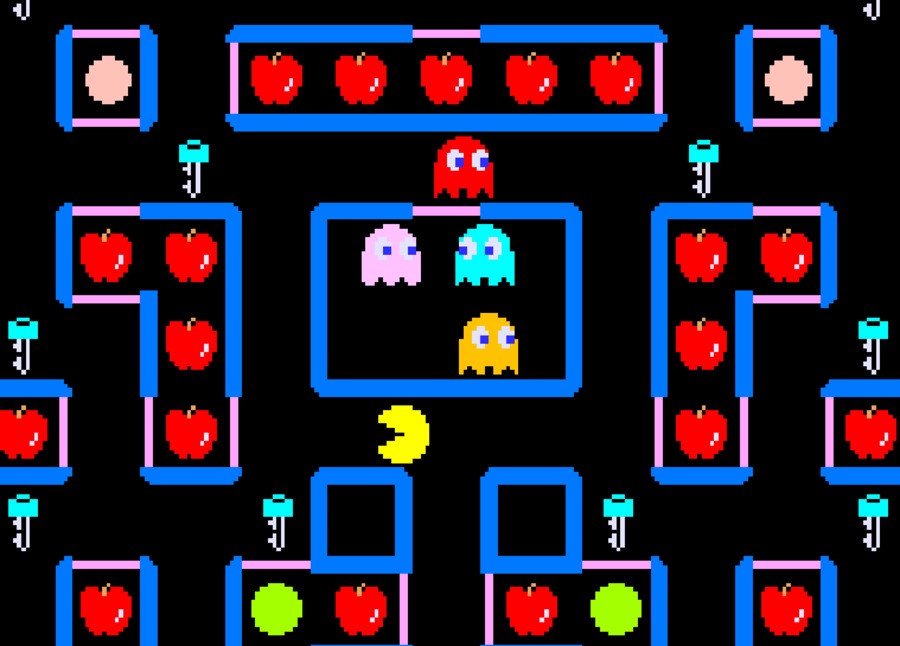 The team at Hamster continues to diligently release classics on a weekly basis for its Arcade Archives series, and the next to hit the eShop is a familiar name. This week's release (on 6th January) will be SUPER PAC-MAN, priced at $7.99 / €7,99.
The Super in the name is due to this being a sequel to the original arcade, and to be fair it's a cooler name than Pac-Man 2. Some of the details are below, with the press release going big on block capitals:
"SUPER PAC-MAN" is an action game released by NAMCO in 1982. It's an additional power-up to NAMCO's flagship title, "PAC-MAN"! Eat SUPER POWER PELLETS to become invincible and get a speed boost! Eat a POWER PELLET after that and become SUPER PAC-MAN to take out all the ghosts at once!
It'll have all of the usual Hamster benefits, but it's worth bearing in mind that this may not be the most economical way to play it on Switch. Last year Bandai Namco confirmed that PAC-MAN Museum+ will arrive on Switch early this year, featuring 14 games in the series (including this one).
Whatever option you choose it's nevertheless pleasing to see classics like this given renewed life on Nintendo's system.