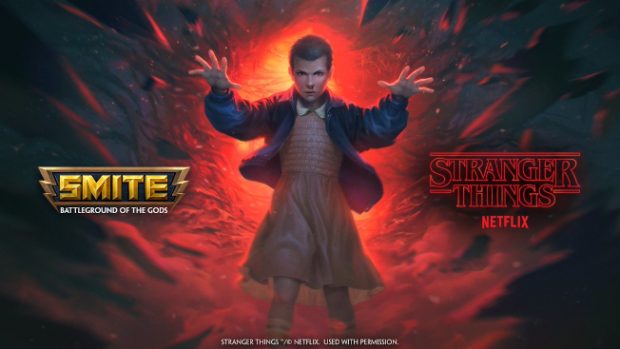 I suppose if any current TV IP has some godlike characters in it, Stranger Things would be one of them. Creatures like the Demogorgon and the Mind Flayer likely count, and Eleven is pretty godlike herself. (Apparently Hopper is, too?).
Well, whether you think of them as god material or not, they're going to be skins in the next Smite Battle Pass. Titan Forge Games has teamed up with Netflix to bring the streaming service's popular franchise to the game.
The official trailer for the crossover (first teased yesterday on Smite's Twitter account) was revealed today during the Summer Game Fest. It not only shows off several new skins, but an Upside Down map as well. An official post isn't up on the Smite site about the full battle pass, but we do know that the skins are as follows:
The Demogorgon Bakasura
Eleven Scylla
Starcourt Eleven Scylla
The Mind Flayer Sylvanus
Hopper Apollo
Hopper, P.I. Apollo
You can see them all in the trailer below.