World splitting puzzler Splitter Critters+ () from RAC7 Games is this week's new Apple Arcade release. The 2017-released puzzler has since hit Nintendo Switch and it is an excellent game that I've already played twice before. It is one of the last additions to the service before 2022 and you can get it now on Apple Arcade in its + version here. Read Shaun's review of the original Splitter Critters here. Splitter Critters+ is also RAC7 Games' third release on Apple Arcade. The first two are Sneaky Sasquatch and Spek.. Watch the Splitter Critters trailer below:
As we get closer to the Christmas break, more and more games are getting into the festive season. This week, there are many big updates to old and new games on the service. Frogger in Toy Town gets a new game mode today based on Peacock's Frogger competition series inspired by real courses in the show. This includes 'Frog City', 'Candy Frog Land', and 'Toad Temple'. These are available in the new Frogger Game Show game mode. New costumes and capsule toys have also been added today in version 1.6.0. BorderLeap's Patterned has added 125 new holiday and winter-themed patterns bringing the total in-game count to more than 1000. A new Zen Mode, Daily Completion Challenge leaderboard, left-handed mode, new sorting options, and achievements have been added today as well.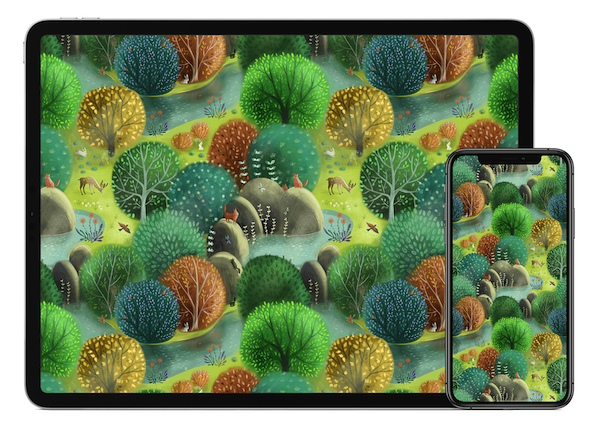 NBA 2K22 Arcade Edition brings in new roster updates including NBA rookies, support for the new iPad mini, optimizations and adjustments too controls, models, and portraits in addition to improvement achievement indication. Red Games Co's Crayola Create and Play+ has its first daily event. From now until December 24th, you can get a special gift by launching the app daily. This gift can include an accessory, pixel art, art activity, and more. Temple Run: Puzzle Adventure The final update of the week is for the awesome Mini Motorways from Dinosaur Polo Club. The Mini Motorways Challenge City update adds in a new game mode with handcrafted challenges. These let you take on the same maps in a new way with different modifiers, achievements, new leaderboards, and more. The update also brings in improved controller support, better colorblind options, Seasonal Holiday photo frames, and more.
Check out our forum threads for Splitter CritterS+ here, Mini Motorways here, Frogger in Toy Town here, NBA 2k22 Arcade Edition here, and Patterned here, Crayola Create and Play+ here, and Temple Run: Puzzle Adventure here. For all other Apple Arcade related things, check out our dedicated Apple Arcade forum for discussion on the service and every game included here. What do you think of the state of Apple Arcade in 2021 and what would you like to see in 2022 for the service?