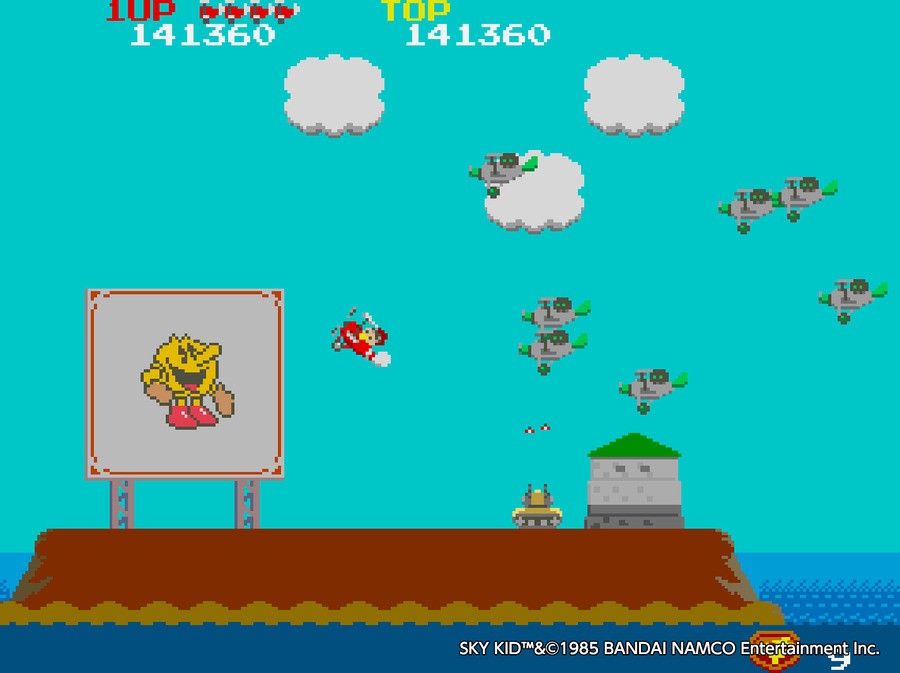 The HAMSTER Arcade Archives series keeps on rolling, delivering a broad range of classics with impressive emulation (and extra goodies) of iconic cabinets. This week's arrival, on 28th October, will be Sky Kid; as usual for this series it'll cost $7.99USD with regional equivalents.
The name may be familiar to eager retro fans that used to raid the 3DS and Wii U eShop, with the NES port having previously been released on those platform's Virtual Consoles. This is the debut of the arcade version, though, along with the usual HAMSTER bonuses of various settings and online leaderboards.
Players control BARON and MAX to fight enemies with bombs and machine guns, fly in loops to dodge enemy attacks, and make their way to the base. Use bombs to defeat massive fortresses and battleships from above! Supports two player simultaneous co op.
Are you tempted to pick it up in this week's download update?