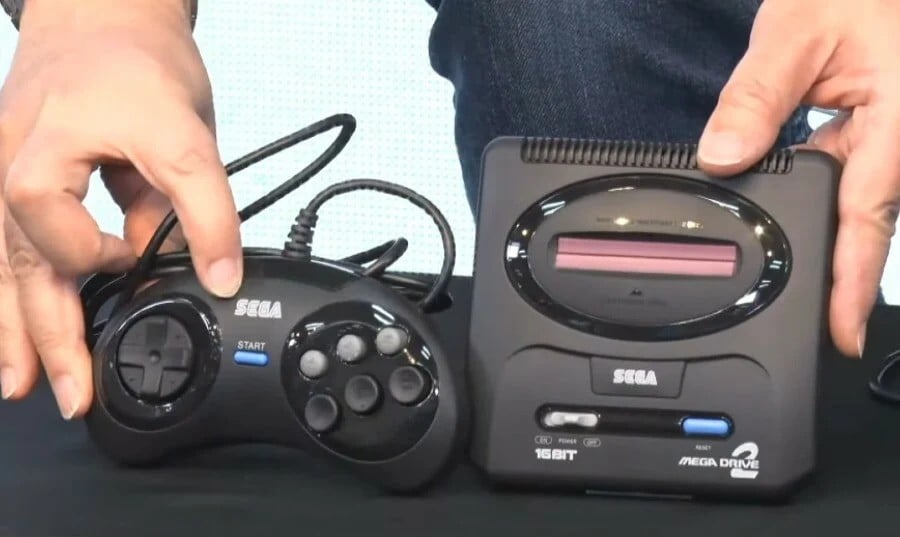 Sega has officially confirmed today that the Sega Mega Drive Mini 2 will indeed be coming to Europe as well as North America (under the Genesis name, of course).
It's not that surprising, but up until now, Sega was yet to confirm if this would be the case. Now we know it'll be hitting shelves on the same day in Europe as it will in North America and Japan, on 27th October.
The miniature console will have 60 (+1) games, which include brand new ports, games never released in English before, and even a handful of Sega CD titles!
There will be a few differences between the European/North American console and the Japanese one — such as no Popful Mail or Lunar: The Silver Star or Eternal Blue — and many were also hoping for Rocket Knight Adventure but there's a pretty wide variety of titles on the system. Pre-orders for the console open in September in Europe.
Stellar titles such as Lightening Force: Quest for the Darkstar (which is Thunder Force IV), Truxton (with the music all fixed), Streets of Rage 3, and The Ninja Warriors are just a handful of the games that have made it onto the system.
Here's the full list of titles coming to the English system:
If you want to see what's coming to the Japanese system check out our guide below:
Are you interested in Sega Mega Drive Mini 2? What games are you looking forward to playing? Let us know!