Early adopters often take up risks by installing the latest firmware updates on their main devices and sometimes it makes for a rough experience. Poin in case – Samsung Galaxy Z Fold3 and Z Flip3 owners who've updated their devices to the stable One UI 4 update have been reporting major bugs and issues with their devices. Now, Samsung has decided to suspend the update rollout while it takes the necessary steps to iron out the problems.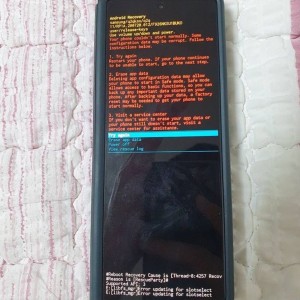 Samsung Galaxy Z Fold3 that went into recovery mode after trying to install the One UI 4.0 update
User reports out of South Korea included bricked devices, app crashes, screen flickering and slow performance. Some phones even automatically went into recovery mode after installing the update which all signals that Samsung has plenty of work still left to be done before the update is ready for a wider rollout. Samsung employees have provided online support to affected users in dealing with the issues.