Samsung has launched a kids' version of the Galaxy Tab A7 Lite in Russia. The slate is known as the "Samsung Galaxy Tab A7 Kids Edition" and comes pre-loaded with a lot of entertainment and educational content.
There are expanded parental control features for mom and dad so they can limit how much time the kid spends with the tablet and what content they access. For the little ones, there's a kid-friendly interface and even a special digital assistant – a teddy bear named Marusia. Kids can ask Marusia to tell them a story, play some music or a game.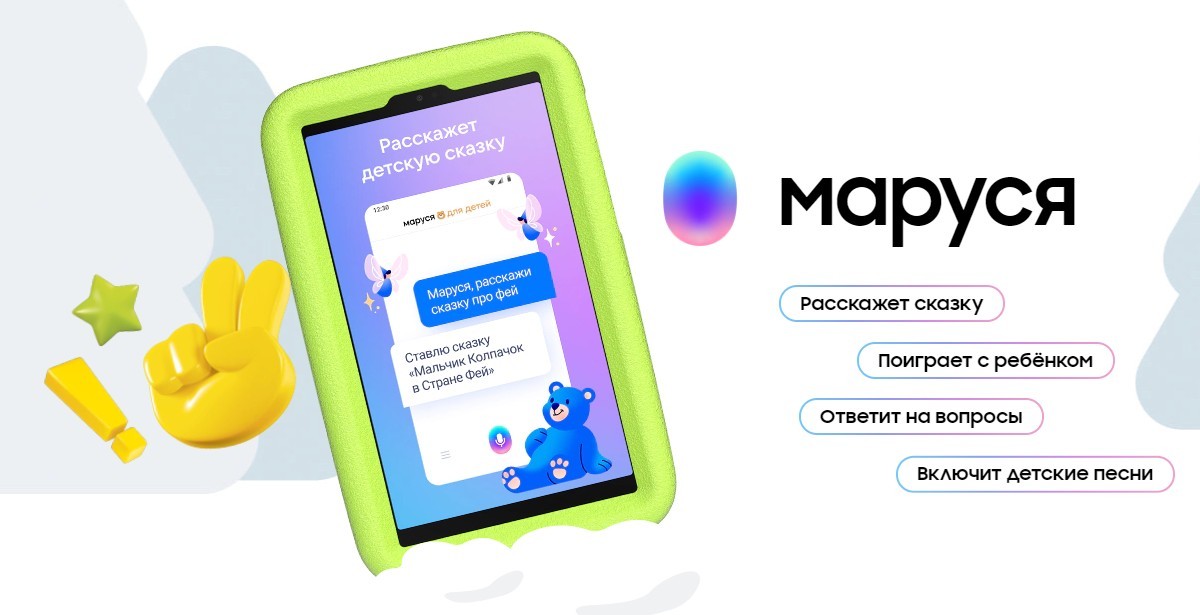 As for entertainment, Samsung has partnered with some big names. There's Lego TV, an ever-expanding collection of fun videos. There's a Brio World game, Pettson's Inventions, several Toca Boca games, three Kikoriki games and more.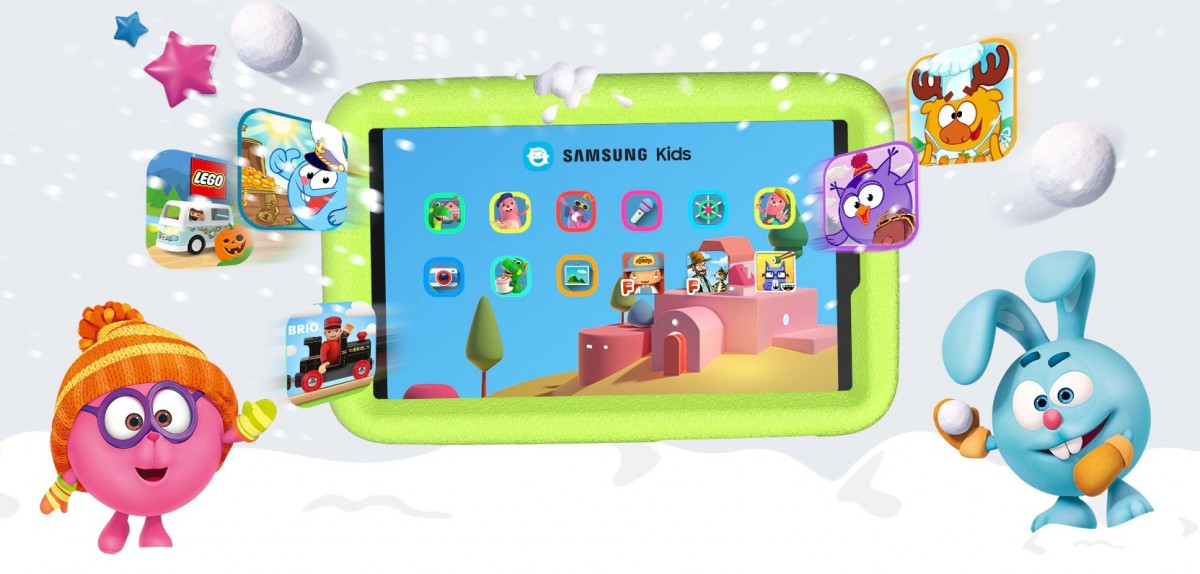 On the outside, the Galaxy Tab A7 Kids has a soft, chunky protective case with a big handle on the back. On the inside, it's a base Tab A7 Lite (Wi-Fi only). It has an 8.7" LCD (1,340 x 800 px) and a Helio P22T chipset with 3 GB of RAM and 32 GB storage, plus a microSD slot. The battery has 5,100 mAh capacity.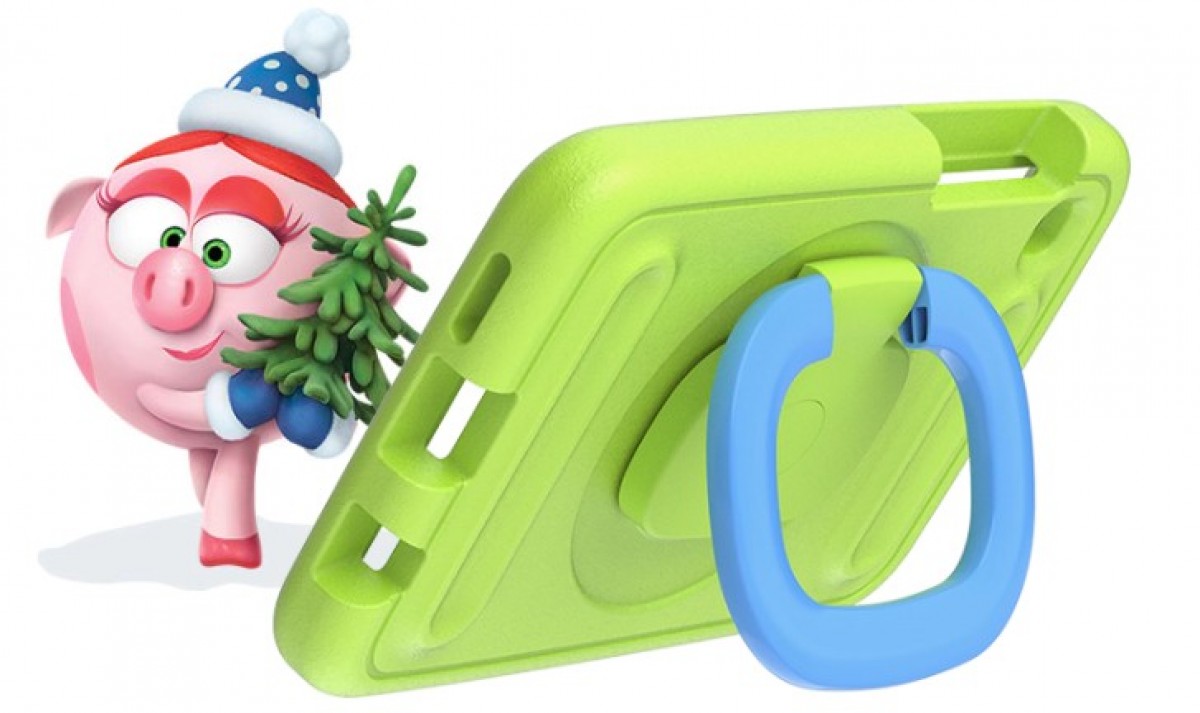 The Galaxy Tab A Kids is available from Samsung Russia as well as local partners. The price is set at RUB 15,000 ($205/€180/₹15,500). A national advertisement campaign is kicking off and it will star the characters from Kikoriki.
Source (in Russian)