While Chromebooks are showing signs of decline, Windows laptops are continuing to rise and Strategy Analytics points to Windows 11 as one of the reasons.
Last year the market grew 19% compared to 2020 with a total of 268 million shipments. Manufacturers focused on laptops as they are better suited to the hybrid work environment (a tower PC is harder carry between home and the office).
The component shortage continues to be an issue, but not the only one – shipping and manufacturing costs are rising. Even so, during the last three months of 2021 PC manufacturers managed to ship delayed orders from the third quarter.
Microsoft can congratulate itself on the Windows 11 launch. Laptop shipments in all regions were propelled by enterprise upgrades to the new version. Also, the Windows 11 SE edition for schools (which is clearly aimed at a core Chromebook market) proved popular with manufacturers. Gaming remains a stronghold for Windows.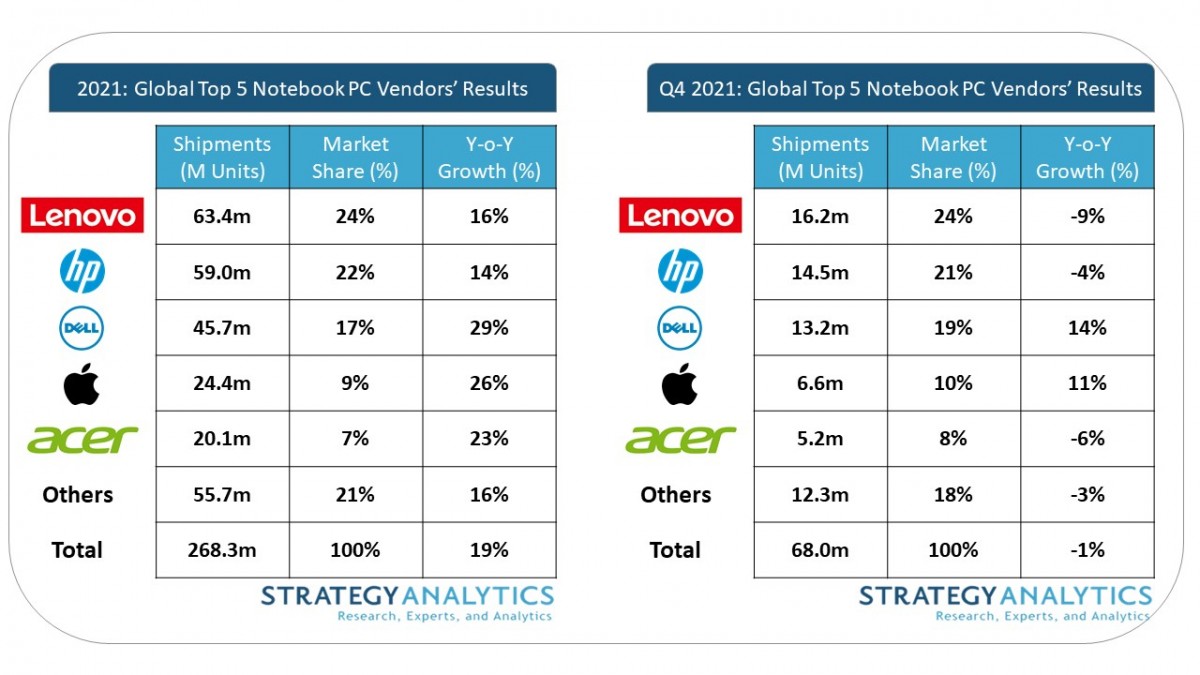 Lenovo remains the top PC manufacturer with a 16.2 million units, trailed by HP with 14.5 million and a rising Dell with 13.2 million (up 14% year on year). Apple has reasons to celebrate too – while it is firmly in fourth place with 6.6 million units, this marks an all-time record for MacBook shipments.
Of the Top 5 makers, all posted growth for the full 2021, however the final quarter of the year is showing signs that the market is slowing down with only Dell and Apple shipping higher numbers.