Hello gentle readers, and welcome to the SwitchArcade Round-Up for March 10th, 2023. In today's article, we've got a couple of reviews for you. Our pal Mikhail has sat down and pushed out his thoughts on the quirky Give me toilet paper!, and I've got a shorter look at Square Enix's Paranormasight: The Seven Mysteries of Honjo. After that, we have a wide array of new releases to check out, followed by a healthy list of new sales. Let's get to it!
Reviews & Mini-Views
Give me toilet paper! ($4.99)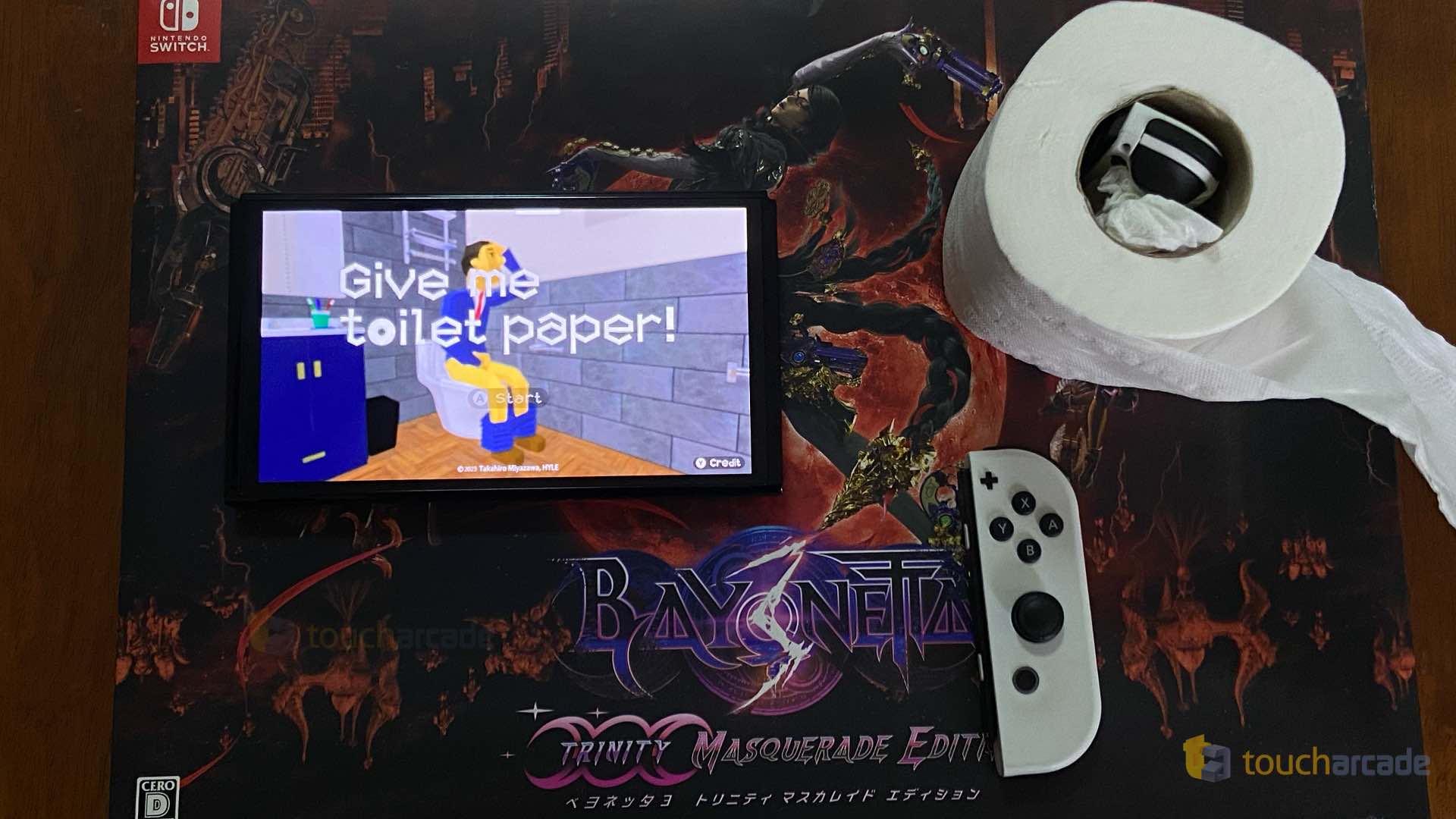 The eShop has been regularly getting a mix of high quality titles and junk these days. If you've been reading Shaun's SwitchArcade Round-Ups, you know how bad things have gotten. From AAA clocks to junk you'd add to your ignore list on Steam, there isn't a shortage of stuff I wish I could block on the eShop. Thankfully, we still see developers release great games and also interesting projects on the eShop.
Give me toilet paper from Takahiro Miyazawa got on my radar thanks to GSK on Twitter, who is one of my favorite sources of gaming news these days. For a low price of $5, I was willing to try out this new game that required a roll of toilet paper, a Joy-Con, and a flat surface. I grabbed my Bayonetta 3 Trinity Masquerade Edition Japanese limited edition for the flat surface here as shown in the photograph. I've since beaten the game, and it is quite impressive with its level design and core loop.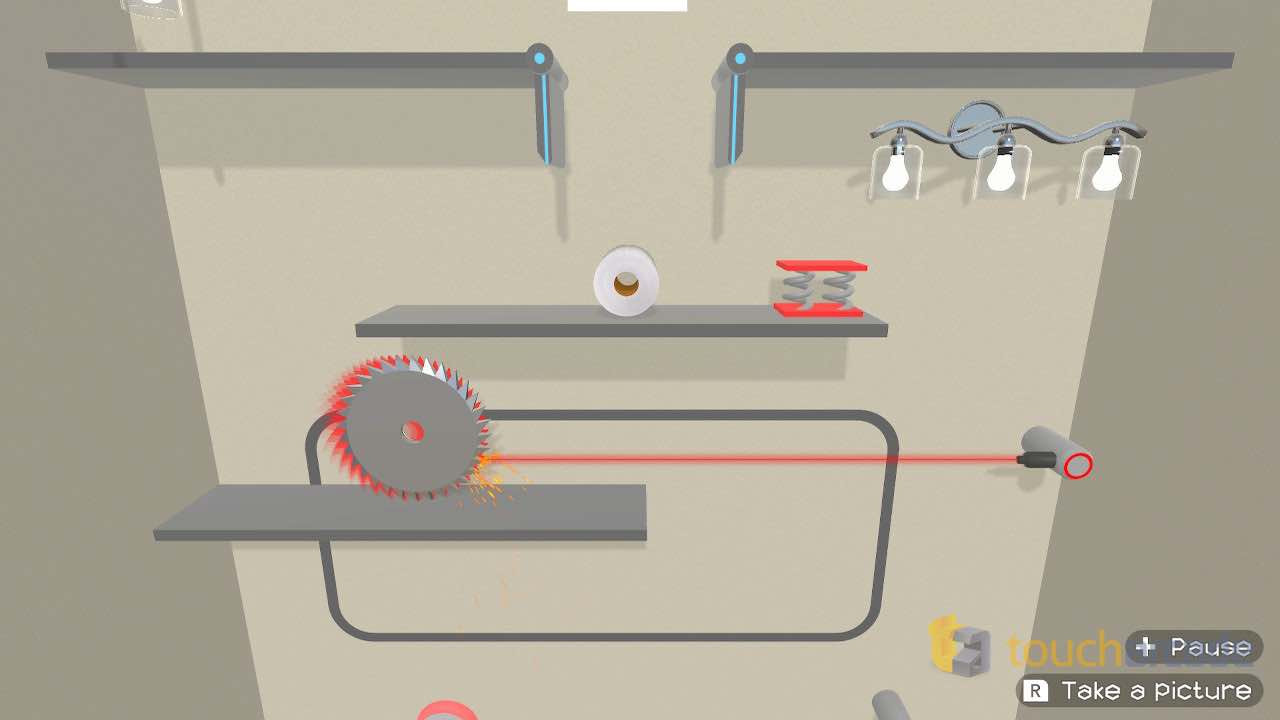 Initially, I thought Give me toilet paper would just be a short tech demo for this concept of using the Joy-Con sensors in a funny implementation. The actual game has 32 puzzles of varying difficulties that are a lot of fun. I struggled with three specific levels quite a bit, and ended up changing the motion sensitivity to finish them.
I was also surprised to see the tone in-game change quite a bit towards the end. There's a lot of potential here for leaderboards and co-op multiplayer in either an update or a new entry that builds on the base of Give me toilet paper. A new entry with local multiplayer mode feels like it has the potential to be equal parts frustrating and hilarious at parties.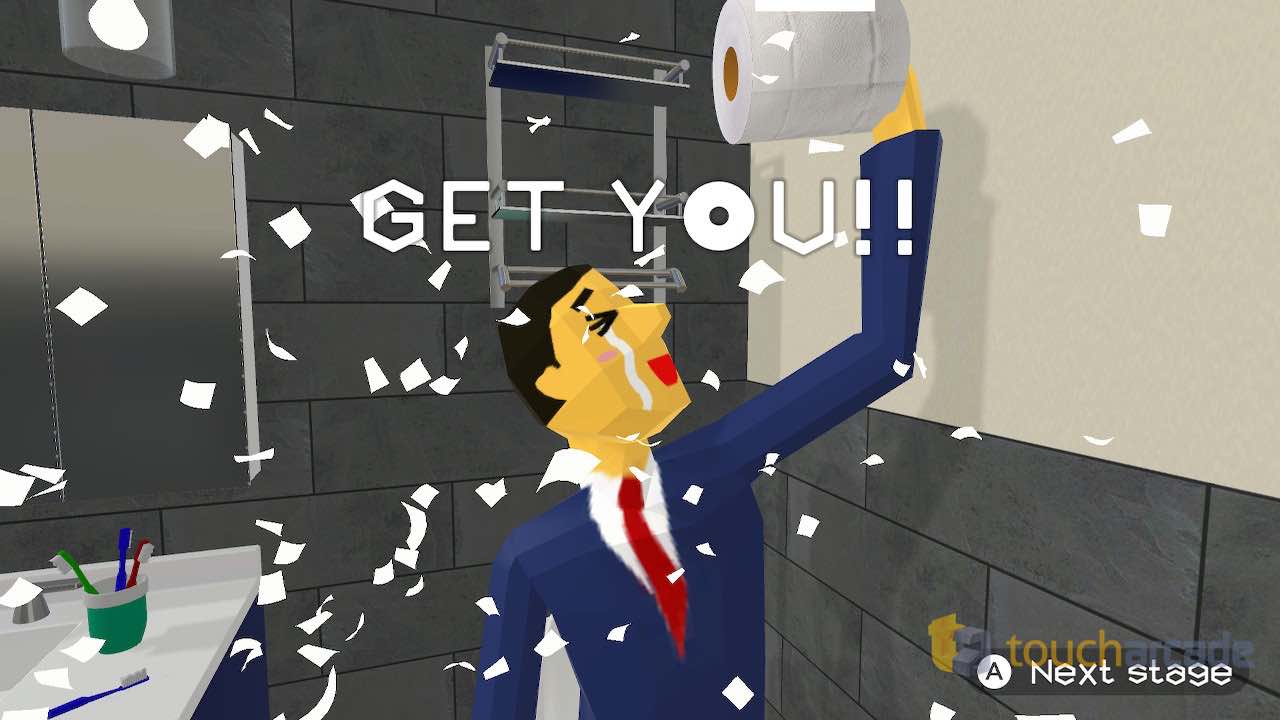 Give me toilet paper also has a catchy song playing during the levels. By the time I finished playing the game over 3 sessions, I wanted to listen to said song. Thankfully I found it linked by the developer. Even if you don't buy the game, the song is worth listening to.
My only complaint happens to do with how it sometimes feels like the Joy-Cons aren't as accurate as they should be. I tried changing the sensitivity in-game, but it still felt off in some situations.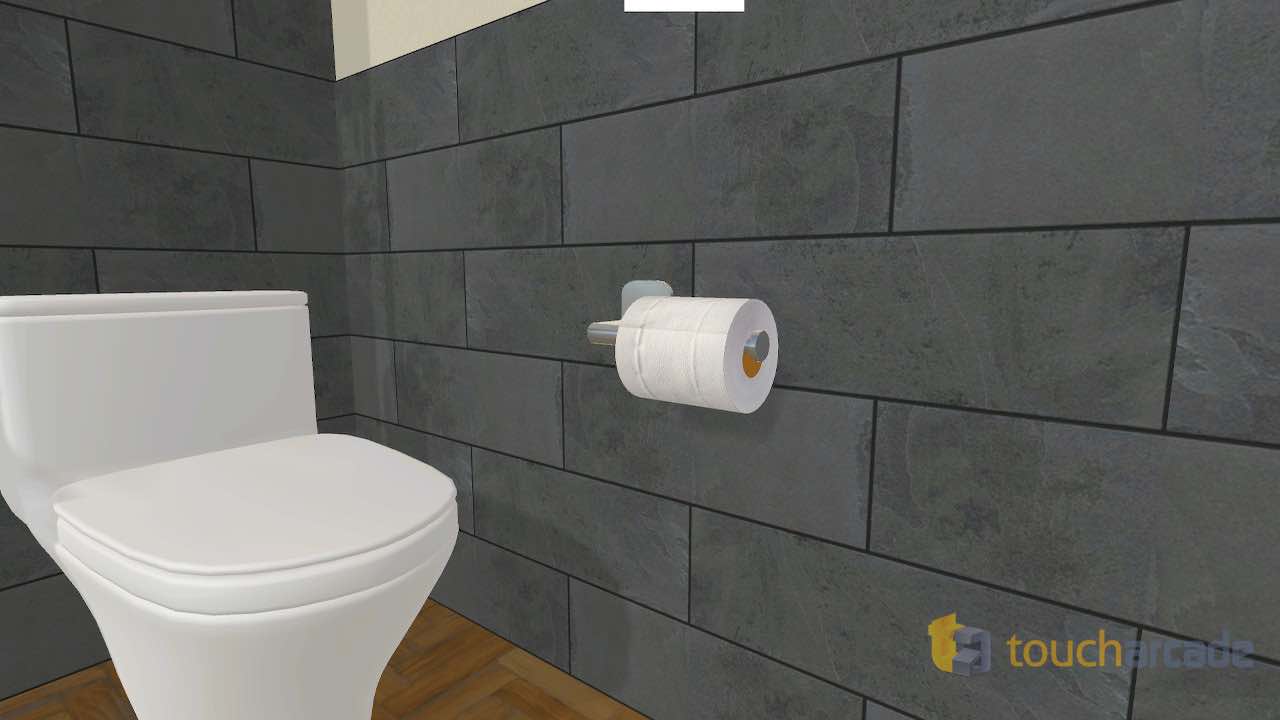 If you enjoy seeing developers try out new things, we haven't seen something as interesting as Give me toilet paper in a while now when it comes to making great use of the Joy-Cons' sensors. I hope the developer can expand upon this with new levels or bring us more games like this in the future. -Mikhail Madnani
SwitchArcade Score: 4.5/5
Paranormasight: The Seven Mysteries of Honjo ($19.99)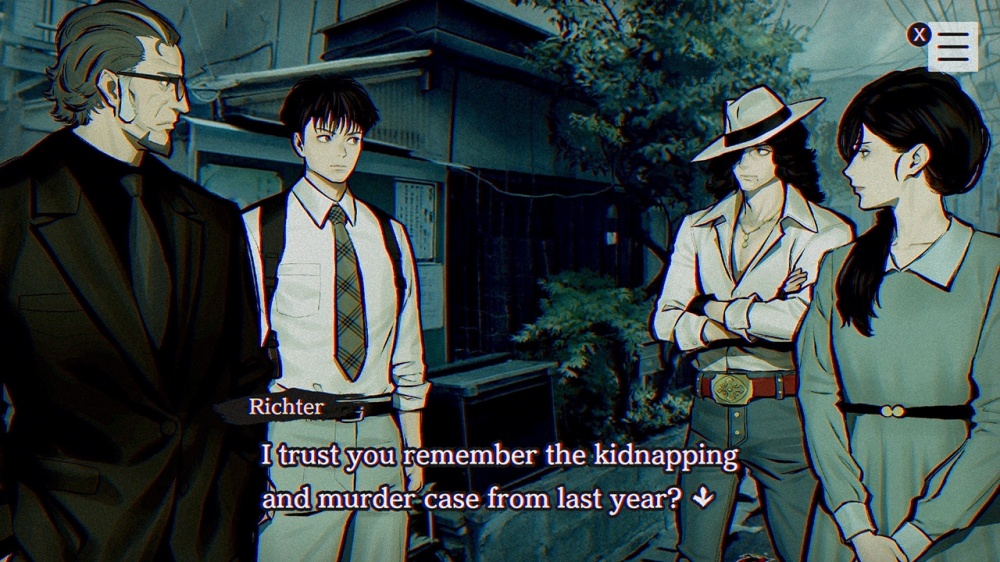 Regular readers might wonder why I'm reviewing a horror game. I usually avoid them because I am the basest of cowards, but hearing Mikhail rave about it made me want to give it a shot. Square Enix has been on quite the little roll lately with Theatrhythm and Octopath Traveler II, and it continues the trend with this one. Paranormasight is a blend of an adventure, mystery, and horror game, and it is highly compelling stuff. The late Showa-era Tokyo setting gives it a rather unique and nostalgic flavor, as well.
Paranormasight is excellent, but it is one of those games that is very hard to talk about. It plays like a blend of Ace Attorney and horror games, but is also self-aware with its narrative. There are fourth wall breaks, surprising deaths, some superb instances of character development, and multiple possibilities for progressing the story. Discussing said story in any proper detail would be a disservice to potential players, but suffice it to say that it is brilliant and more than justifies the relatively meager asking price. It takes about a dozen hours to see everything the game has to offer, and it just flies by once you're settled into it.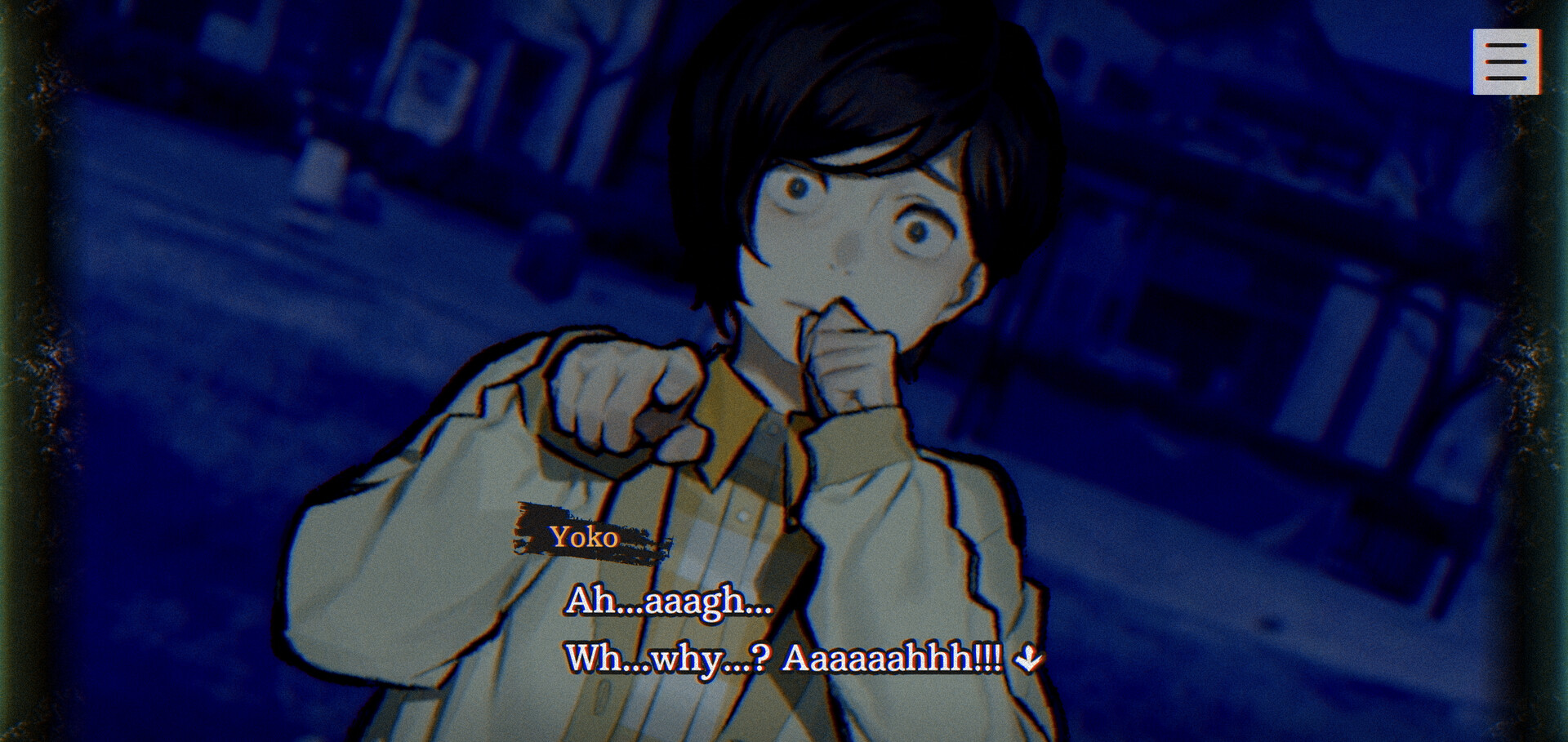 If you enjoy the likes of Ace Attorney, Paranormasight is an easy recommendation. I'm not a big horror guy, but it was good enough for me to see through to the end. It plays really nicely on the Switch, and I really appreciate the inclusion of touch controls. Just be aware that the game does like to whip out the occasional jump scare, so if you're the sort that throws whatever is in your hands when you get startled, keep a pillow near by. Your Switch will thank you, both for sparing its life and playing this slick game on it. More like this please, Square Enix.
SwitchArcade Score: 4.5/5
New Releases
The Testament of Sherlock Holmes ($24.99)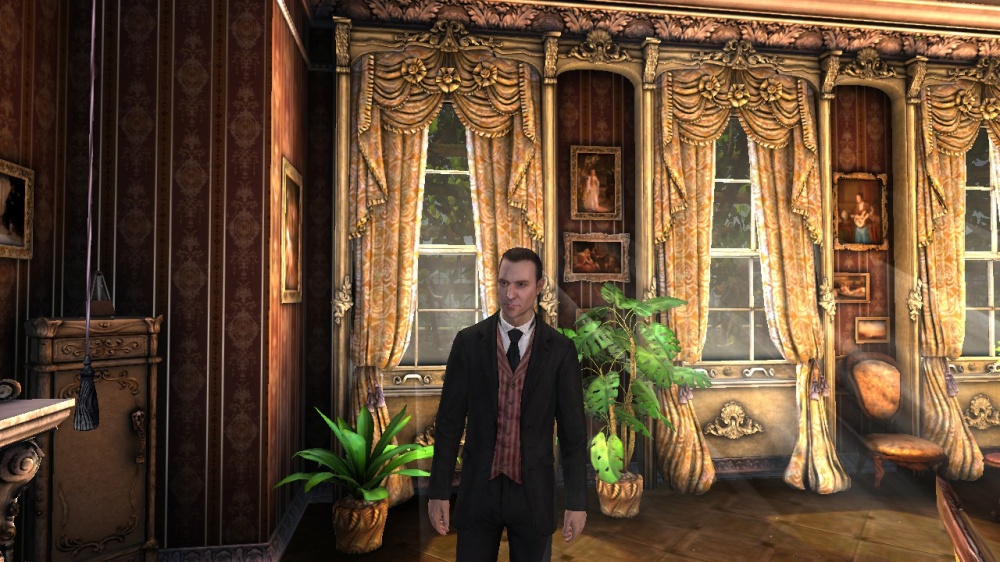 Frogwares has been doing its thing with Sherlock Holmes for more than twenty years now, with plenty of games to draw from for modern rereleases. This one hails from 2012, and in its time it was lauded for its excellent presentation and intriguing story. It doesn't quite have the same shine today visually, but if you've enjoyed any of the other Sherlock Holmes games from the fine folks at Frogwares you'll certainly like this one too.
DC's Justice League: Cosmic Chaos ($49.99)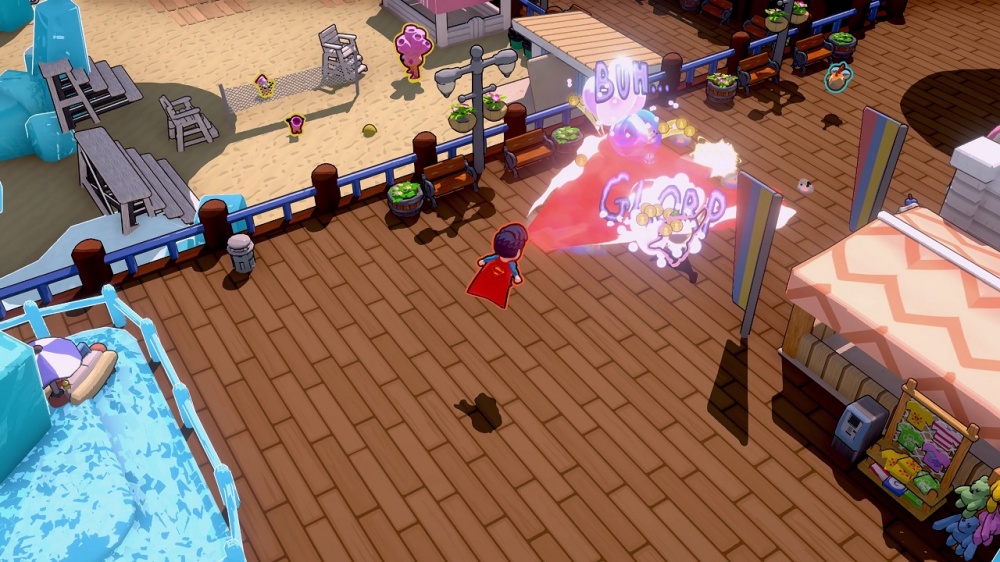 A person could almost get excited about there being a new DC Superheroes game on the Switch, but then you see that the publisher is Outright Games and the hype deflates in a hurry. I'm sure younger fans will get some fun out of this, but everyone else will have to stick to LEGO DC Super-Villains for the time being. C'mon, WB Games. At least give us the Arkham games. Why leave us with thin gruel like this?
Package Rush ($14.99)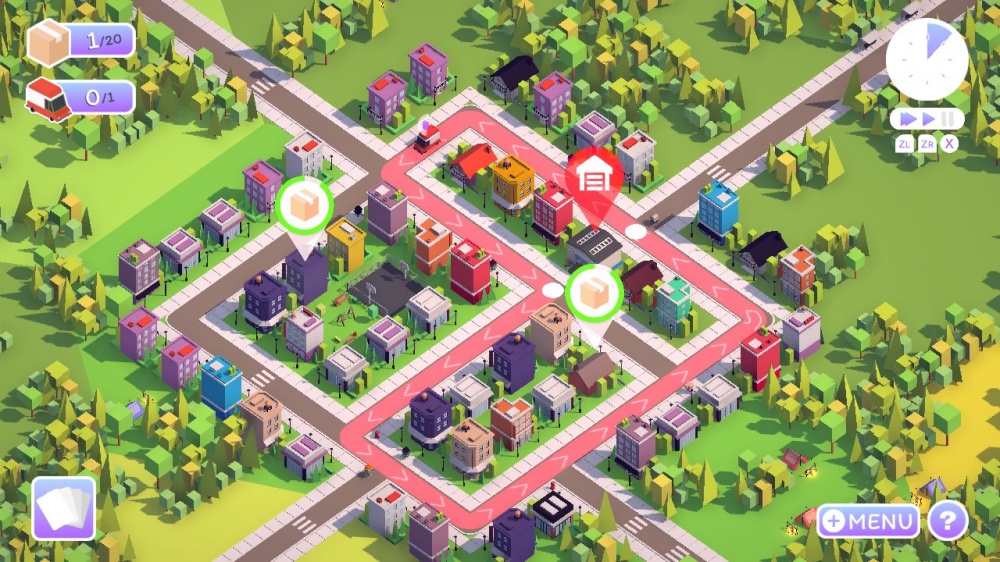 You might expect this to be another one of those wild multiplayer party games, but no. This is a puzzle game for one player, one where you have to manage your fleet of trucks to get packages where they need to go without running into any trouble. That includes running into each other. And you'll want to put some spit on that ball, because your customers don't want to wait around all day. Seems pretty interesting, but I haven't had a chance to play it yet so that is all I can really say.
Ski Resort Driver ($12.99)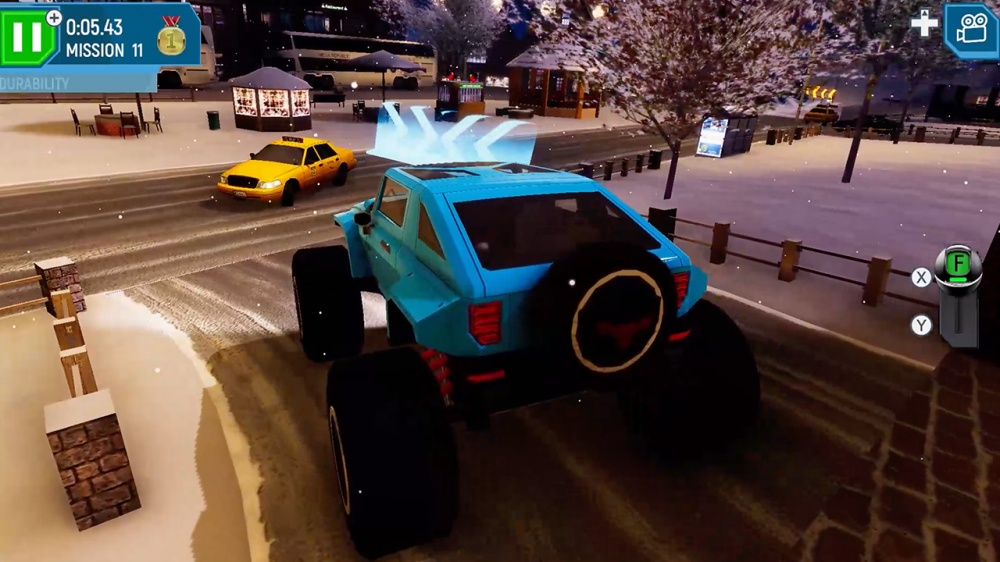 Another BoomHits driving game, this time with a ski resort theme. You get fifteen different vehicles to drive, a bunch of missions to complete, and a decent-sized space to drive around in. Same as ever, really. And as usual, if you wait a few weeks this will likely be heavily discounted.
EvilUP ($5.99)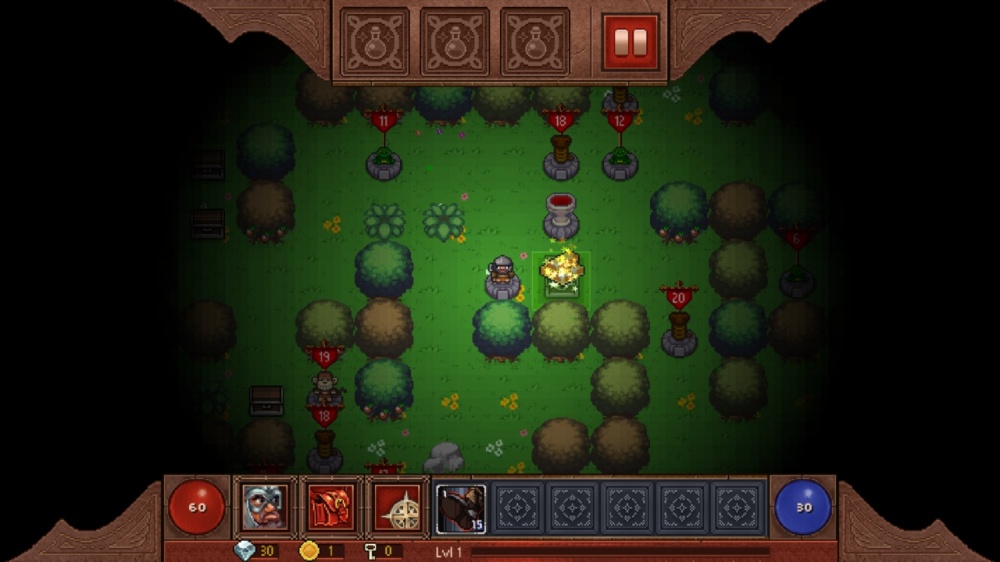 This one describes itself as a roguelike, but I wonder how close it is to that versus being a roguelite? Well, I'll let the internet figure that one out. The important thing is that you have procedurally generated maps and you're probably going to die a lot. There are nine different characters to choose from, a crafting system, and several types of locations to explore. Also, lots of monsters to kill. What more do you need for six bucks?
Draw a Stickman Epic 3 ($9.99)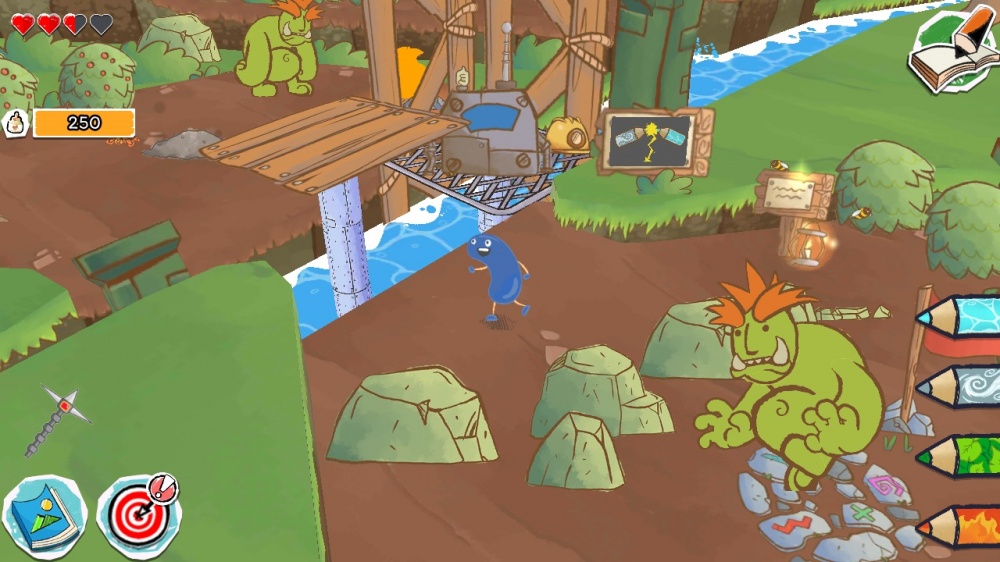 And here's the third in this series. By now, you probably know what it's all about. Draw your hero, draw some tools, and go through a bunch of levels trying to solve the puzzles and defeat all the monsters. You don't get as successful as this series has without getting a lot of things right, and I'd imagine those who enjoyed the first two games bought this even before they read the contents of this paragraph. As such, I could probably just write a cookie recipe here for all the good it would do. I won't, but I could. Epic!
Mato Anomalies ($39.99)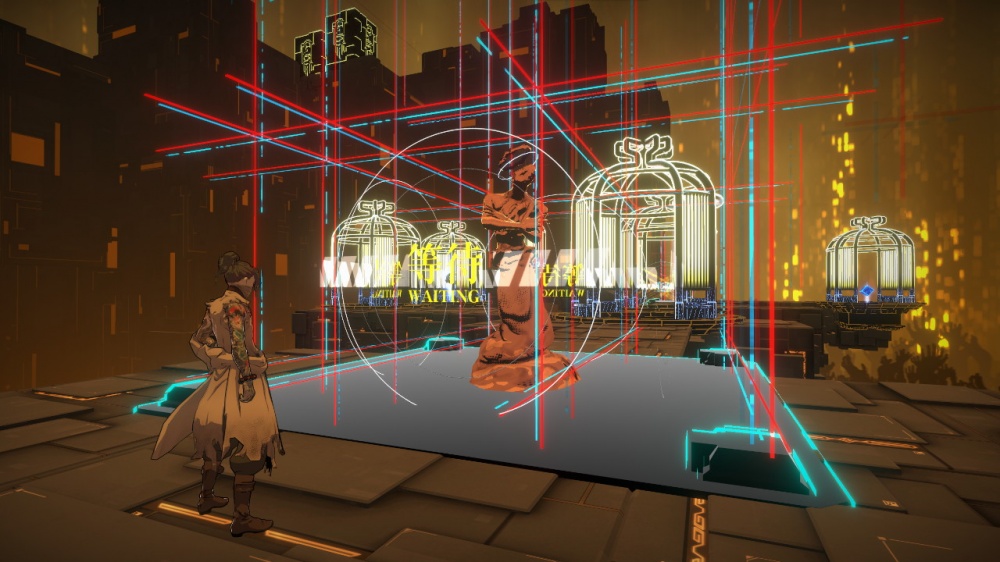 Wow, I didn't have my eye on this at all and it looks fantastic. It's a turn-based RPG set in a futuristic city. Your main characters are a private detective and an exorcist, and they basically go around investigating anomalies around the city while occasionally dipping into rifts to battle demons on their own turf. I'm going to see if I can't manage a review of this one, because it really does seem to be up my alley.
Puzzle by Nikoli S Masyu ($4.99)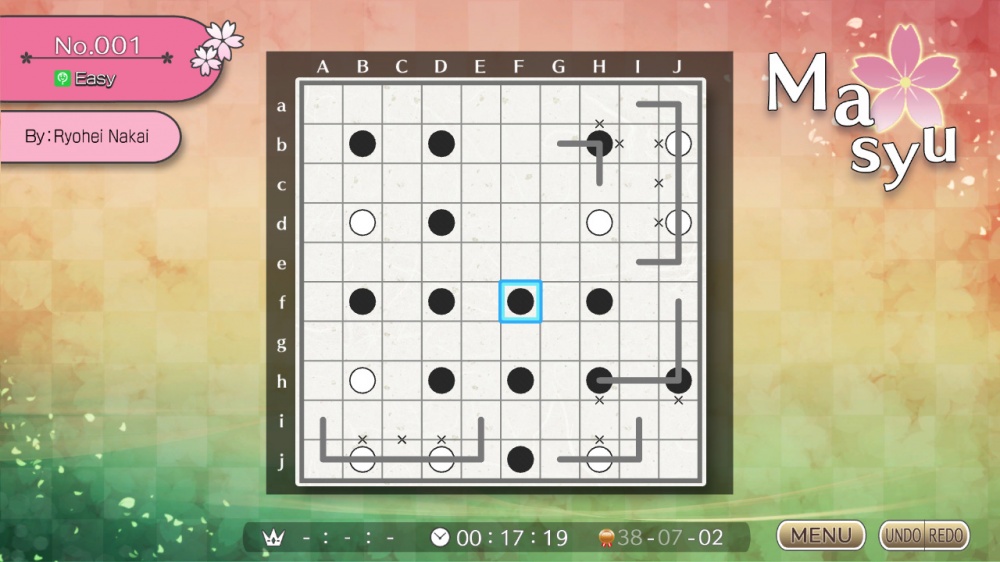 Another interesting logic puzzle game in the Puzzle by Nikoli series. The trick with this one is that you have to draw a continuous line that loops and goes through every circle on the board. When it hits a black circle it has to exit at a 90 degree angle, and when it hits a white circle it goes straight through but must make a 90 degree turn in the next space. There's a bit more to it than that, but that's the gist. Plenty of puzzles to enjoy, and a distinct flavor I don't think we've seen on the Switch before.
Sudoku Master – Classic Sudoku ($4.99)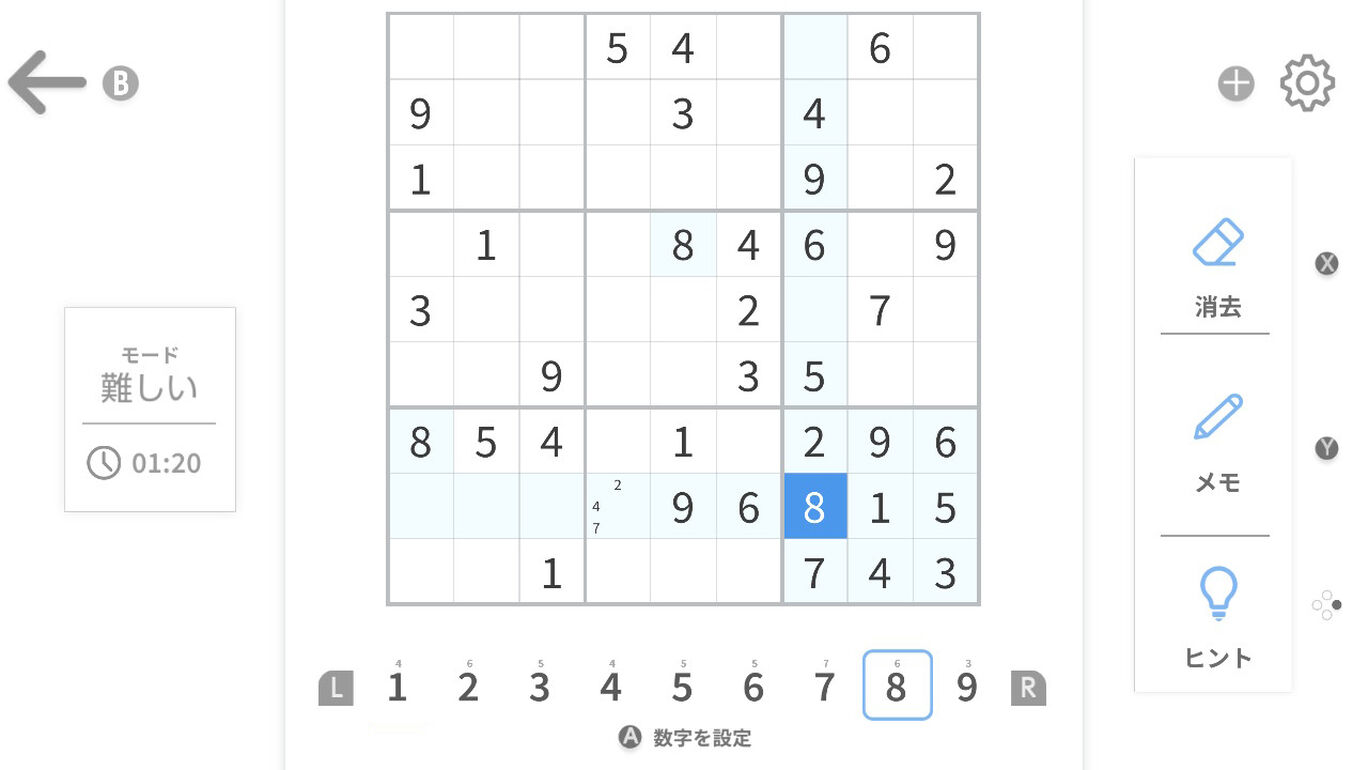 Don't mind the Japanese UI there; I had to grab a screen from the Japanese eShop. It has English support. Anyway, it's Sudoku! More Sudoku! This is another one that offers endless puzzles to play, and it has a number of options and extras that may be of interest to serious Sudoku players. You know, provided you don't already have one of the million other Sudoku games on Switch that meet your needs.
Mythology Waifus Mahjong ($4.99)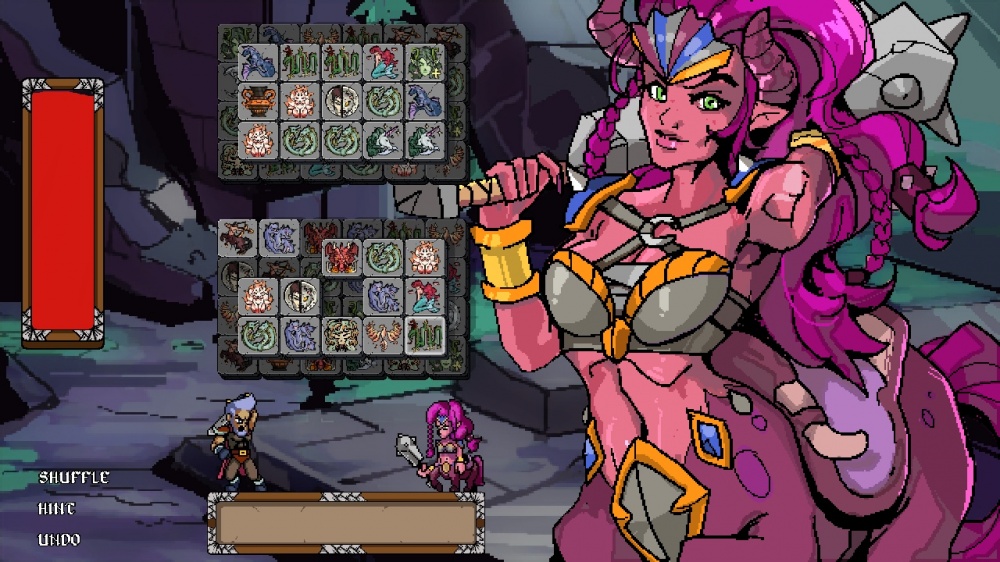 An odd one, to be sure. This is a battle game where you deal damage by matching three mahjong tiles of the same type, which is not something my brain can cope with easily since I am used to matching pairs or making hands. You get sixty levels to play, and seven… waifus. Still can't believe that term caught on at all in the West, but language is weird that way. Naturally, there's an image gallery where you can enjoy the images of your waifus that you've unlocked.
Neon Blast ($4.99)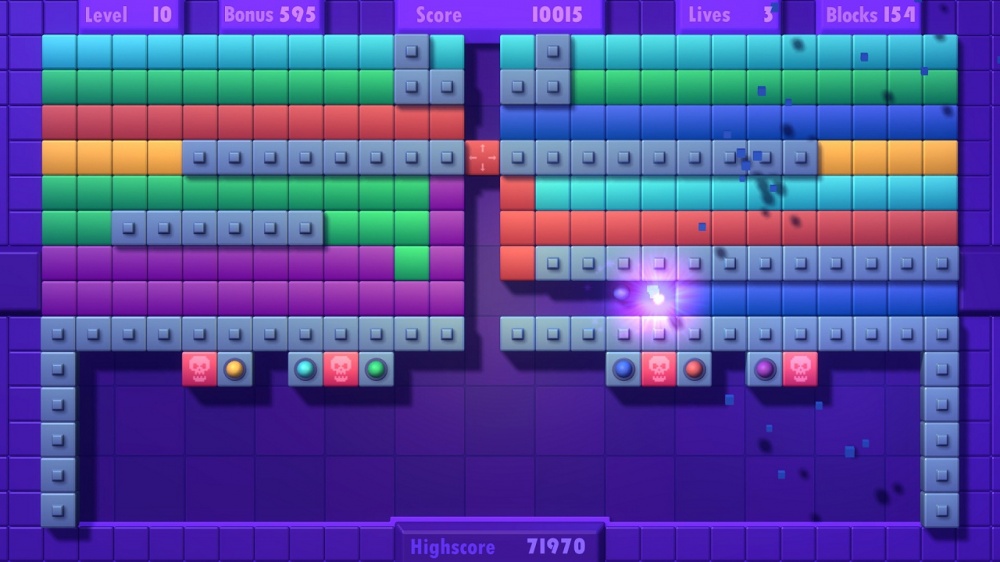 The idea with this one is that you're controlling a ball that can be recolored using various fields. You need to break all of the colored blocks on each level, but you can only destroy blocks of matching colors. There are obstacles and hazards you need to avoid, of course. You get fifty levels in total.
Hike Trip ($4.99)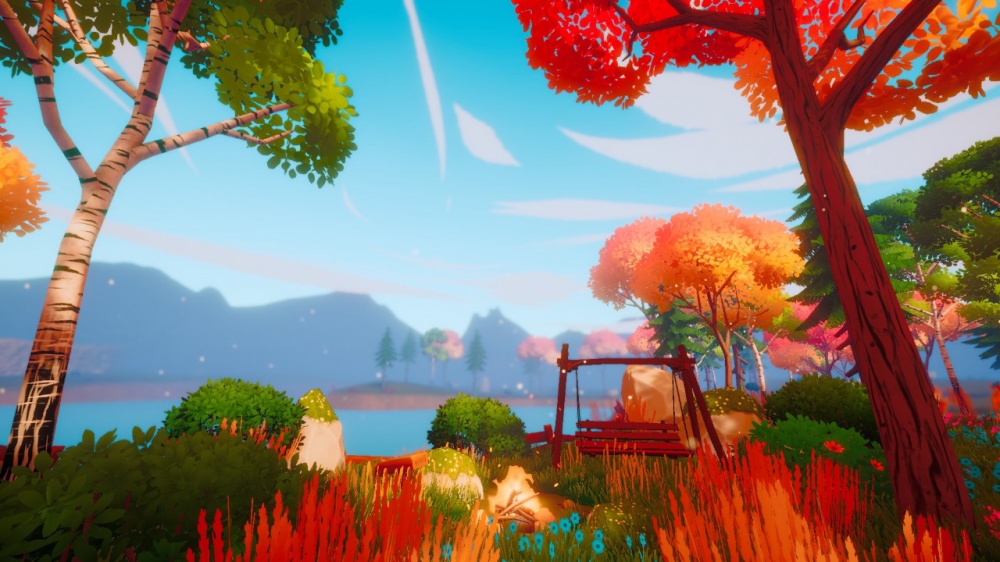 This is starting to get a little silly. Another hiking game from Ultimate Games, and it's essentially the same thing as the other three. Not much I can really say about it. Go take a walk in the forest, I don't know.
Felix the Toy DX ($1.99)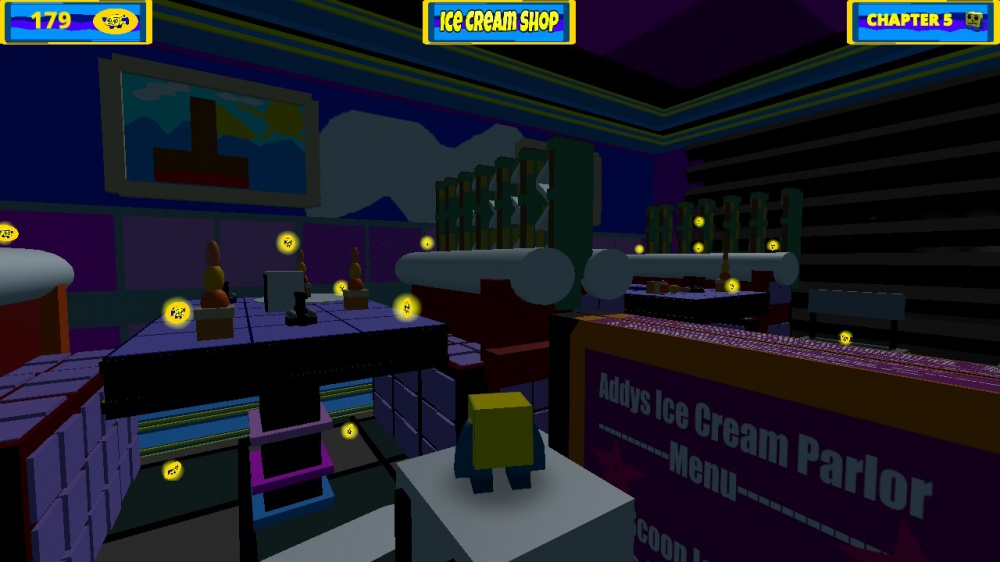 A deluxe version of the 3D platformer that previously saw release on the Switch. Five of the original levels have been expanded, five new levels have been added, the gameplay has been improved, there's a new soundtrack, and a bunch of little UI improvements have been made. Not sure if I'd recommend this even after all of that, but the price being as low as it is means that if you choose to take a punt on it you don't have much to lose.
Showtime: Vampire Diaries ($2.99)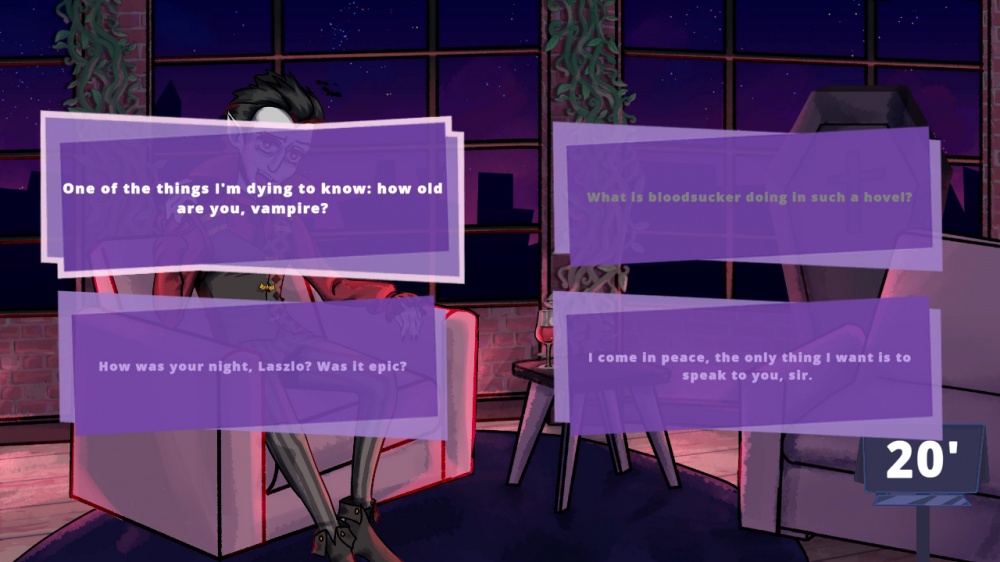 Oh boy, Cooking and Publishing. What have we got this time? Well, you're interviewing a vampire. You have to pick the questions, and if you choose the wrong ones the vampire will get upset and the interview will be over. You ask twenty questions, and that's that. Not much of a game, but it's your three bucks.
Sales
(North American eShop, US Prices)
This is a tightly curated list, so do swing by the eShop and see the whole list if you're game. Anyway, some new sales from Bandai Namco and Capcom, with some new low prices on a few of their titles. We've also got some great indie stuff in the list today, and if you haven't dipped your toe into the Axiom Verge waters yet, that bundle of the two games is a bonkers deal. Over in the outbox, it's basically a Hatsune Miku party. Check both lists, as usual.
Select New Games on Sale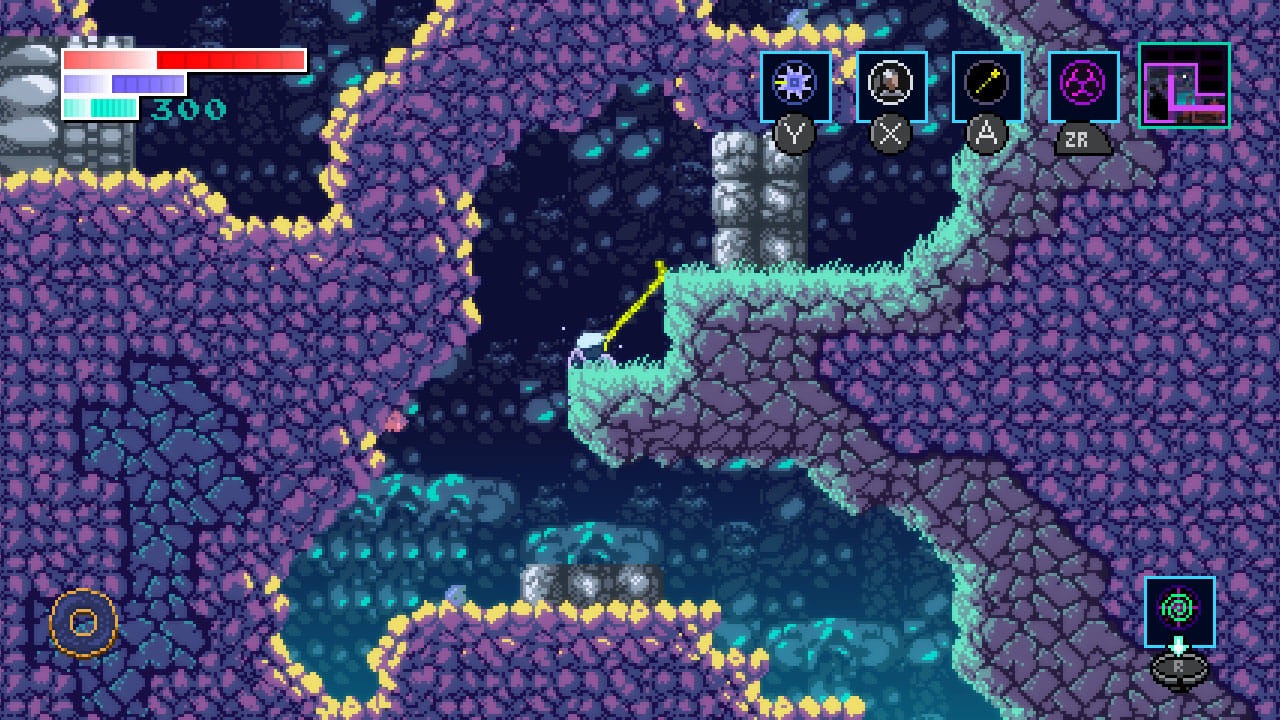 Axiom Verge 1 & 2 Bundle ($19.99 from $39.98 until 3/16)
Bloodwash ($6.99 from $9.99 until 3/17)
Youropa ($10.49 from $14.99 until 3/17)
Subnautica ($9.89 from $29.99 until 3/17)
Subnautica: Below Zero ($12.59 from $29.99 until 3/17)
Aztech Forgotten Gods ($14.99 from $29.99 until 3/17)
Klonoa Phantasy Reverie Series SB ($9.99 from $19.99 until 3/20)
Digimon Story Cyber Sleuth CE ($9.99 from $49.99 until 3/20)
SD Gundam Battle Alliance DE ($50.99 from $84.99 until 3/20)
JoJo's Bizarre Adventure ASB R DE ($45.49 from $69.99 until 3/20)
Captain Tsubasa RoNC Deluxe ($19.54 from $84.99 until 3/20)
Dark Deity ($9.99 from $24.99 until 3/23)
Anuchard ($4.94 from $14.99 until 3/23)
Tyrant's Blessing ($9.99 from $19.99 until 3/23)
Monster Harvest ($4.99 from $19.99 until 3/23)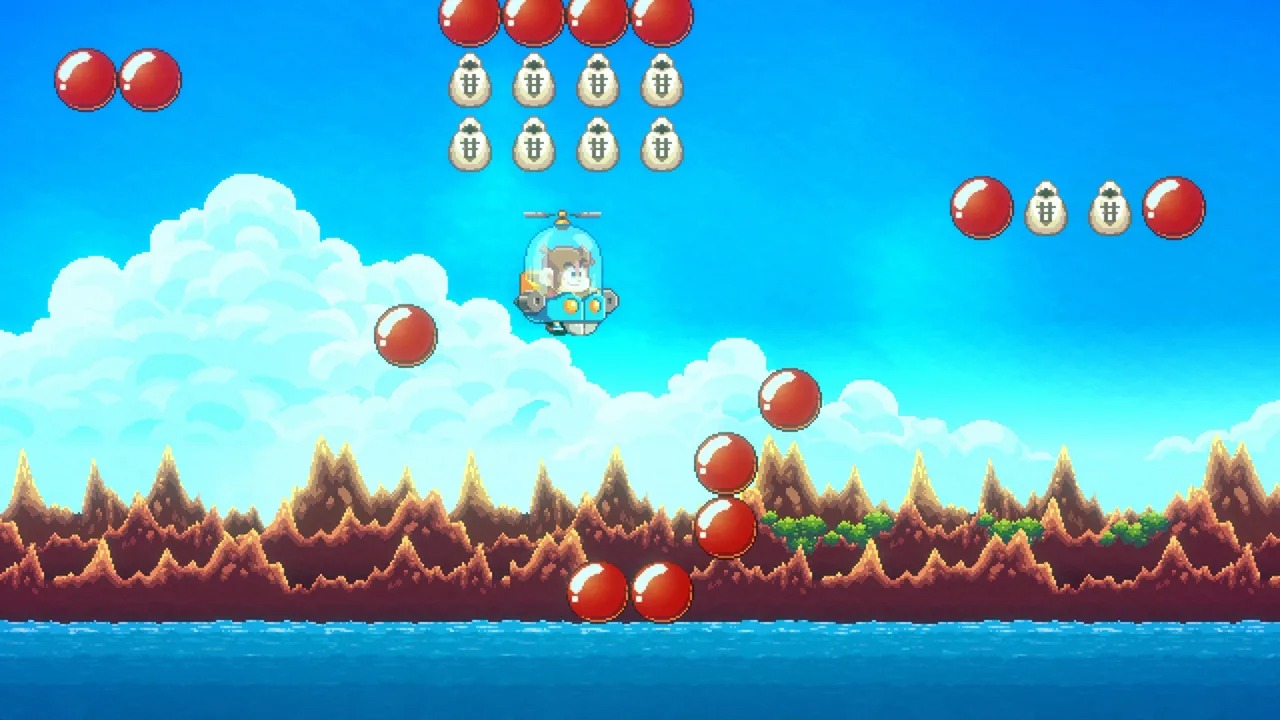 Alex Kidd in Miracle World DX ($6.79 from $19.99 until 3/23)
Sparklite ($4.99 from $24.99 until 3/23)
Airborne Kingdom ($12.49 from $24.99 until 3/23)
Front Mission 1st: Remake ($31.49 from $34.99 until 3/23)
To the Moon ($9.59 from $11.99 until 3/23)
Finding Paradise ($9.59 from $11.99 until 3/23)
Capcom Fighting Collection ($19.99 from $39.99 until 3/30)
Capcom Fighting Bundle ($29.99 from $39.99 until 3/30)
Phoenix Wright AA Trilogy ($14.99 from $29.99 until 3/30)
The Great Ace Attorney Chronicles ($19.99 from $39.99 until 3/30)
Ace Attorney Turnabout Collection ($29.99 from $59.99 until 3/30)
Capcom Arcade Stadium 1/2/3 DLC Bundle ($19.99 from $39.99 until 3/30)
Capcom Arcade 2nd Stadium DLC Bundle ($29.99 from $39.99 until 3/30)
A Juggler's Tale ($4.49 from $17.99 until 3/30)
Samurai Maiden ($47.99 from $59.99 until 3/30)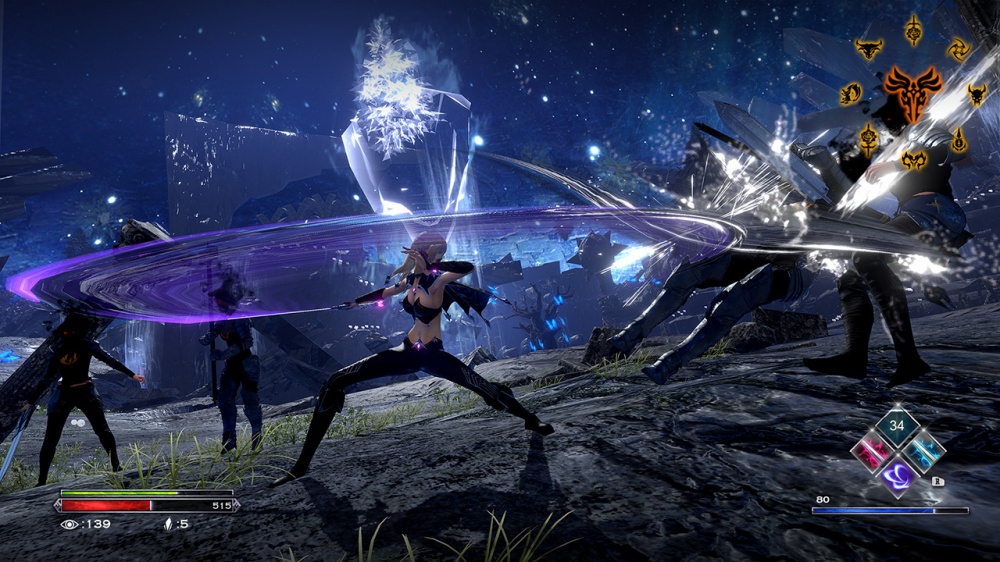 Sunwards ($12.00 from $15.00 until 3/30)
Ultimate ADOM: Caverns of Chaos ($4.99 from $19.99 until 3/30)
Rabi-Ribi ($13.99 from $19.99 until 3/30)
PHOGS! ($17.49 from $24.99 until 3/30)
Plan B from Outer Space: ABO ($2.09 from $14.99 until 3/30)
EDF World Brothers Deluxe ($34.79 from $59.99 until 3/30)
Yeah! Fighting Girl ($12.00 from $15.00 until 3/30)
Sales Ending This Weekend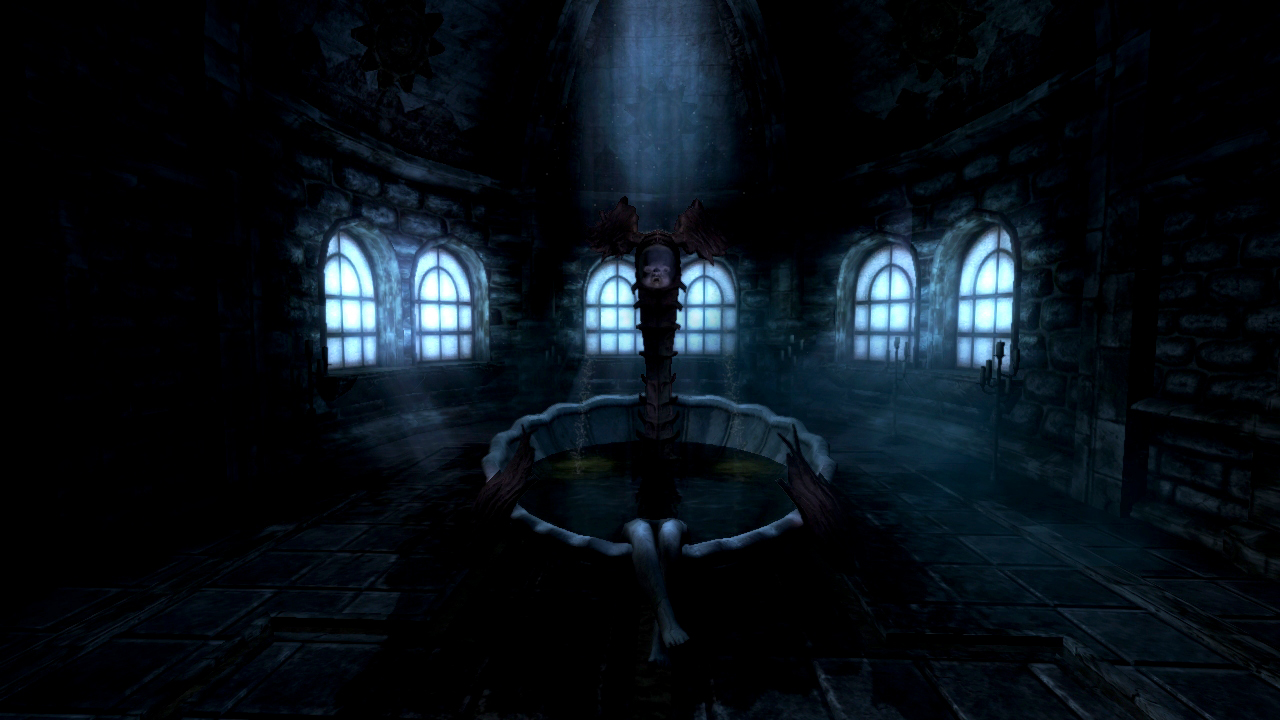 Amnesia: Collection ($8.99 from $29.99 until 3/12)
Doodle Devil: 3volution ($4.04 from $8.99 until 3/12)
Doodle God: Evolution ($6.74 from $14.99 until 3/12)
Doodle Mafia: Crime City ($4.49 from $9.99 until 3/12)
Hatsune Miku Jigsaw Puzzle ($8.54 from $14.99 until 3/12)
Hatsune Miku Logic Paint S ($8.54 from $14.00 until 3/12)
Hatsune Miku Tamagotori ($8.54 from $14.00 until 3/12)
Right and Down ($5.99 from $9.99 until 3/12)
That's all for today and this week, friends. We'll be back next week with some reviews, more new releases, more sales, and perhaps some news on top of it all. I have a lot of game playing to do this weekend, I think. Wish me luck. I hope you all have a great weekend, and as always, thanks for reading!