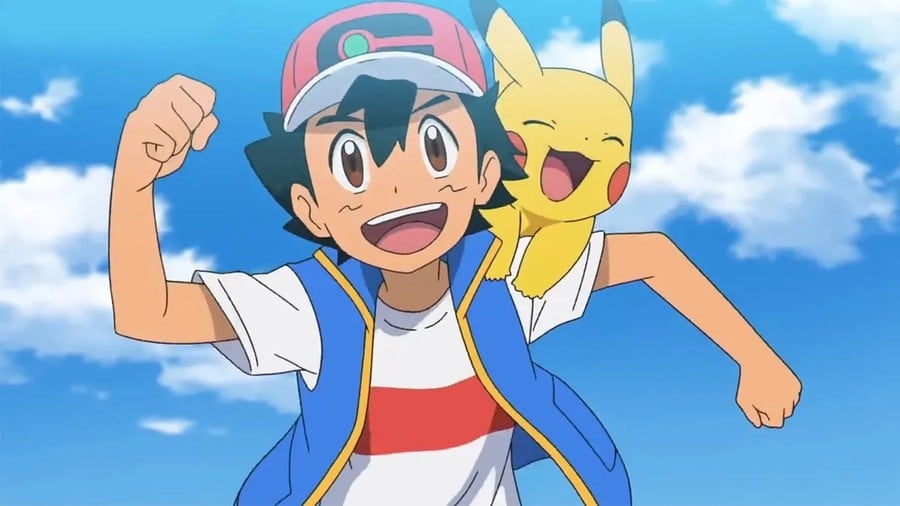 We are nearing the end of Ash Ketchum's journey in the Pokémon animated series and we are starting the see the tributes pouring in for the newly-crowned Pokémon Champion and his Pikachu companion.
One of the most thorough tributes that we have come across so far, however, comes from Shinjuku Station in Tokyo, where an advert for Ash's final episode is showing a long reel of the trainer's highlights in the run-up to his departure (thanks, @JoeMerrick).
As shared by Oricon News, the advert plays in a loop of roughly 90 seconds and shows clips from Ash's entire journey including every catch, evolution and final league match (of which there have been a lot by this point). The clips run across the length of Shinjuku Station's tunnel, so this would definitely be one to walk up and down a few times in order to take it all in.
While you will have to make the journey over to the station itself to catch the advert in full, @oricon_anime_ shared the following clip to Twitter and it gives a pretty good idea of what is going down:
Ash and Pikachu's final episodes are currently airing in Japan, with the series finale scheduled for the 24th March. We don't know exactly when these will be making their way out West just yet, but we will be sure to keep you updated.
What is your favourite Ash moment from the animated series? Let us know in the comments.