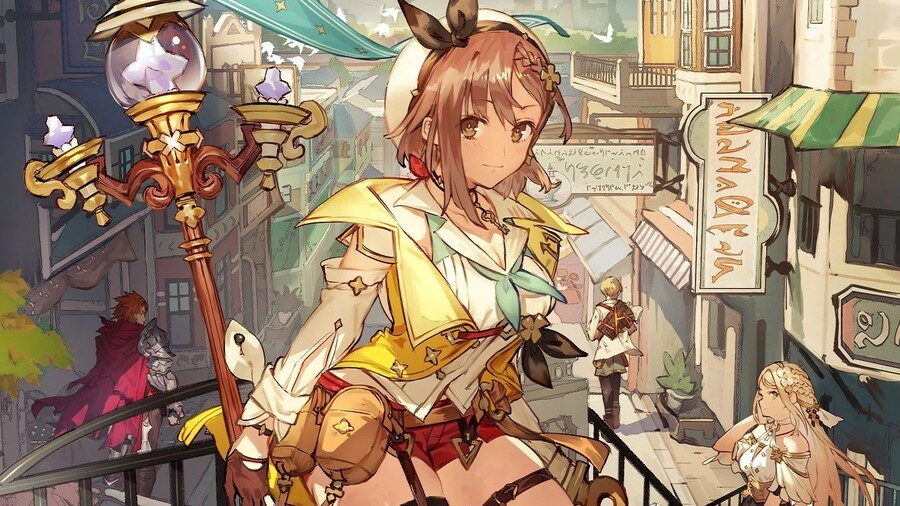 Next week, Atelier fans will be able to get their hands on Atelier Ryza 3: Alchemist of the End & the Secret Key, the latest game in the sprawling RPG series that's the scourge of concise headline writers across the gaming web. Originally scheduled for launch in February, this third entry with Ryza at the helm arrives on 24th March and will be the 15th(ish — it gets a little complicated due to delisted non-DX releases) game in the series to appear on Nintendo Switch.
That's a bumper set of quality RPG-ing from Gust and Koei Tecmo, and with compilation bundles available for a couple of the sub-series (the Dusk Trilogy and Mysterious Trilogy), it's likely that any Atelier fan with a passing interest has multiple entries sitting on their Switch. With Atelier Marie Remake: The Alchemist Of Salburg lined up for a July launch and bringing everything full circle with a remake of the first game in the series, there's plenty more alchemy in Switch gamers' futures, it seems.
Which begs the question in the headline above: Which of the Atelier games available on Switch is best? It's a tough one to answer given all the different flavours, so we're asking you lovely people to weigh in and help us rank every Atelier title on Switch.
Similar to our other reader-ranked polls, registered Nintendo Life users can click on the stars below and rate the games out of 10. The resulting ranking, which we'll publish in due course, is created from those fluid NL User Ratings and is therefore subject to change, even after it goes live.
If you've previously rated these games in our database, thank you! If not, you can add your score to the game at any time, present or future, and it will still count and potentially influence the order.
Rate each Atelier game you've played:
Click the stars below to rate each Atelier game you've played out of 10:
Thanks for rating your favourites and give us a shout if you think there's anything missing — this can be a tough series to wrangle, so it's not impossible! We've included spin-off Nelke & the Legendary Alchemists: Ateliers of the New World for completeness' sake.
We'll reveal the results very soon, but remember: much like our platform Top 50s, the list will be fluid, so even if you miss out on voting before the results are revealed, you can still influence the ranking after publication.