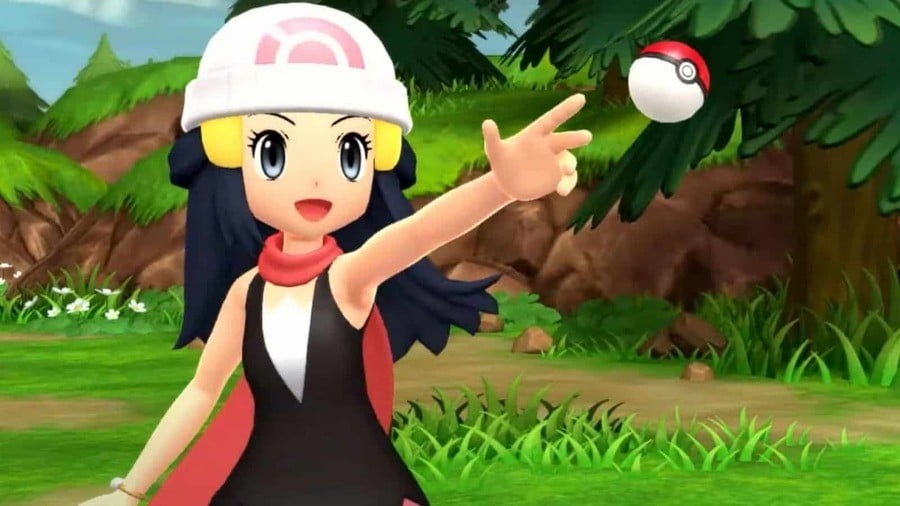 Pokémon Brilliant Diamond and Shining Pearl are off to a pretty cracking start, lighting up the official charts and sparking some particularly noteworthy moments within the gaming community. As popular as they seem to be, though, one feature typically present in new-generation releases is being sorely missed.
You see, just like fellow remakes Pokémon: Let's Go, Pikachu! and Let's Go, Eevee!, the new Diamond and Pearl games don't offer an online matchmaking system. Online battles are possible through the game's Union Room by sharing codes or playing with friends, but for players who like to effortlessly jump into competitive-style matches, playing by their own custom rulesets, the possibilities aren't nearly as straightforward as they could be.
To combat this, players have started to spread the word about a custom password to be used in the Union Room's Global Room. The password – 6350 4649 – is being advertised by Pokémon fans around the world as a way to connect to like-minded players who are looking for competitive matches, and Automaton reports that the special room is "very active".
It seems especially active in Japan, where popular YouTuber Ashiki has been sharing information about the password on Twitter. The images below detail the etiquette players should adopt when entering this special room, noting that you should select three Pokémon that are Level 50 or below, that Legendaries and multiple copies of the same Held Item aren't allowed, and that people should feel welcome to stream any matches they participate in.
The Pokémon Company has previously made it clear that it intends to keep all competitive play inside Pokémon Sword and Shield for the time being, hence the lack of matchmaking in the new remakes. If you, like many others, are wanting to get that competitive experience in Brilliant Diamond and Shining Pearl, this may well be the best way to do it.