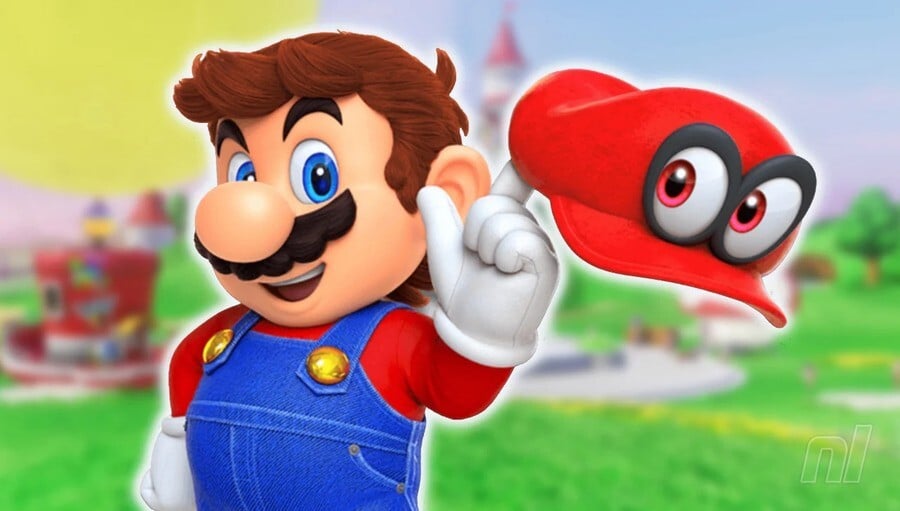 Update [Fri 10th Mar, 2023 15:45 GMT]: Happy MAR10! Nintendo has kicked off its Mario game sale on the Switch eShop.
Wave one features four titles, and we've listed them here for you:
| Game | Price |
| --- | --- |
| Mario Party Superstars | $39.99 $59.99 |
| Donkey Kong Country: Tropical Freeze | $39.99 $59.99 |
| Yoshi's Crafted World | $39.99 $59.99 |
| Luigi's Mansion 3 | $39.99 $59.99 |
| Luigi's Mansion 3: Multiplayer Pack | $6.99 $9.99 |
| Luigi's Mansion 3 + Multiplayer Pack Set | $46.98 $69.98 |
Don't forget, you can use our discounted eShop credit to spend on these titles or whatever you want! Just use code NLIFE5 to get 5% off the following eShop vouchers.
---
Original Article [Thu 2nd Mar, 2023 15:00 GMT]: We are nearing the calendar event of the year, Mario Day, on 10th March (MAR10, get it?), and Nintendo has today started laying the groundwork for a celebratory sale.
The discount event is going to be split into two different 'waves', with the first section running from 10th – 23rd March and presenting discounts on titles such as Mario Party Superstars, Donkey Kong Country: Tropical Freeze, Yoshi's Crafted World, and Luigi's Mansion 3.
Wave two will then kick in from 24th March until 7th April, with savings to be had on Mario Kart 8 Deluxe, Super Mario Odyssey, New Super Mario Bros. U Deluxe, Super Mario Maker 2, and Super Mario 3D World + Bowser's Fury.
This eShop sale has only been confirmed for North America at the moment, though we would be surprised if it didn't make the jump to the global market soon.
It looks like each of these titles will be dropping to $39.99 for the sale period, which scores a nice $20 discount. If the same is to apply in Europe then we can expect the games to be going for around the £30 / $40 mark.
Speaking of waiting and seeing, Nintendo has also announced that a 'Mario & Friends' retail sale will also be taking place with select companies from 5th – 11th March, though we don't know which stores are getting involved just yet. There'll be $40 off Mario Kart Live: Home Circuit in this instance alongside many of the above titles, so keep your eyes peeled for further updates soon.

Will you be snapping up any of the titles in the Mario Day sales? Let us know what you've got your eye on in the comments below.