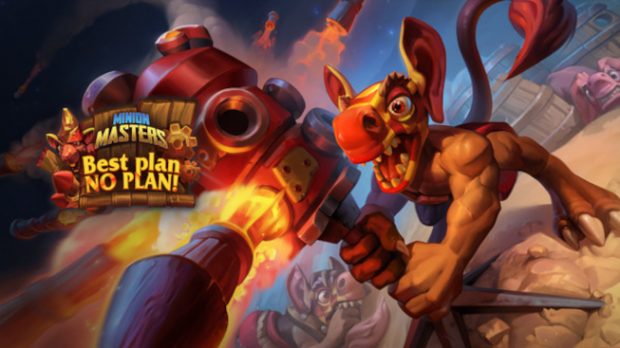 Minion Masters has a brand new Scrat-themed expansion, "Best Plan, No Plan!" In this update, the Scrat have taken over and are using crazy weapons like the Chisma Boomstick to cause as much trouble as possible.
This first season of this update adds new rewards, including two new cards, a legendary skin, and more. Included in the two cards mentioned above is the Chisma Boomstick and another, Wardancers.
Accompanying the update is a special, limited-time DLC deal. Between now and June 10, players can grab the Scrat Infestation DLC, featuring a slew of Scrat faction cards, tokens, pass tiers, and more, for free. If you don't manage to grab the DLC by the 10th, you'll have to dole out $15 for it.