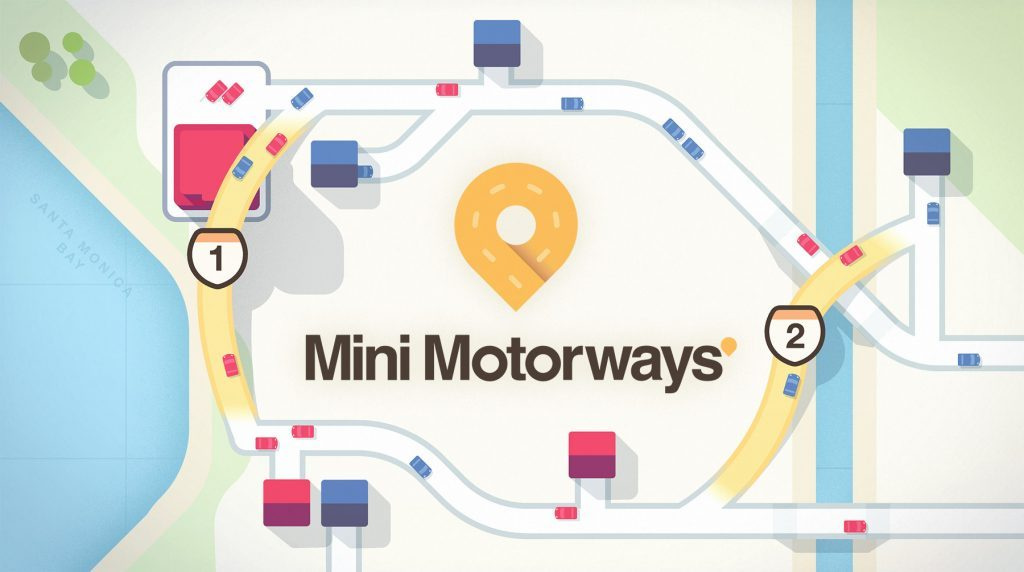 Mini Motorways is a game you may have heard about in recent months, with the popular Apple Arcade title from the developers of Mini Metro arriving on Steam in the Summer. It's reached 500,000 PC sales already, which is rather impressive, and it's also heading to Switch in 2022.
Developer Dinosaur Polo Club recently unveiled a notable update for the charming road management sim, called Challenge City Update. It'll add new content and a few key features to the various city projects, which will certainly add new life to the game for those already playing.
Experience a new way of designing fan-favorite cities by unlocking handcrafted, brain-teasing challenges specific to each city's map. Take the scenic route through the newly added city of Wellington, New Zealand, as well as Tokyo, Los Angeles, and other iconic locations Master specific trials round after round until the metropolis runs at peak efficiency.

Keep a cool head and don't get too much road building rage while comparing efficiency stats across other community members, thanks to histogram-style leaderboards. Celebrate and get festive with seasonal holiday photo frames to capture the beauty and synergy of a roadmap built from the ground up. Dinosaur Polo Club greatly values accessibility, expanding this update to allow colorblind drivers to select preferred road colors for optimal visibility as well as improved controller support.
Importantly, the developer has confirmed that the Switch version will include this content on day one when it arrives next year.
It'll be interesting to see whether this one gains further momentum with its arrival on Switch; it wouldn't be surprising if it earns even more fans on Nintendo's hybrid.