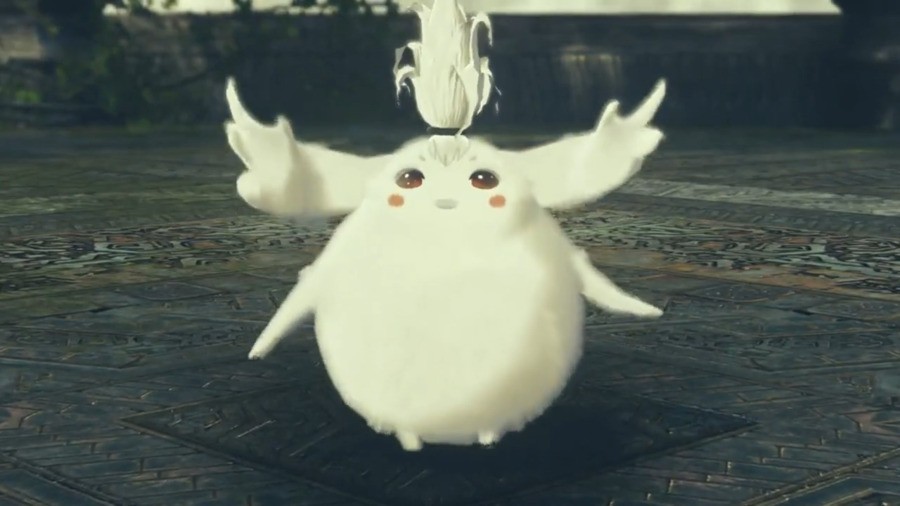 Aionios has been a bit quiet lately, hasn't it? Unless you're still ploughing through this monolithic RPG, of course. But we're just days away from Wave 2 of Xenoblade Chronicle 3's DLC landing, and the official Japanese Twitter account has today woken up with a little update, and the reveal of the brand new character.
If you played through Xenoblade Chronicles 2 and its DLC, you might recognise this little fellow — the Nopon Archsage. He was in charge of the Challenge Battles, and here, he's reprising his role in Xenoblade Chronicles 3. How can a cute little guy like this be looking after one of the game's most-difficult elements?
We can get behind more deep-voiced Nopon like Riku, though. So we're glad to see the Archsage return for the third game. He did also make an appearance in Xenoblade Chronicles: Definitive Edition and allowed players to take part in Time Attack mode. Nopons are obviously the real gods of the Xenoblade-verse, then.
Wave 2 is out on 13th October, and as well as challenge mode, we'll have access to a brand new Hero character in the form of Ino, the "Noponic Champion". Seems like there are a lot of Nopon in Wave 2.
Will you be jumping into Challenge Battles in Xenoblade Chronicles 3? Tell us down below!