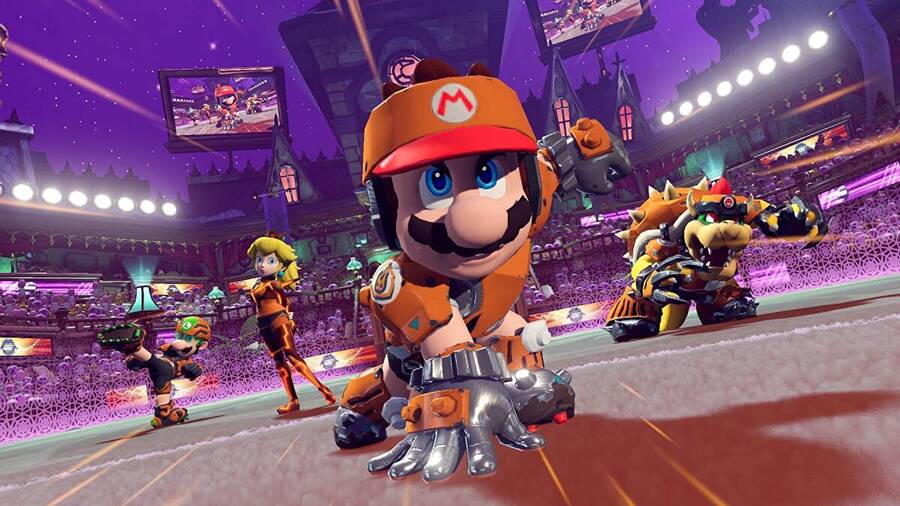 It looks like Nintendo has finished with the big character-adding updates for Mario Strikers: Battle League after Bowser Jr. and Birdo were added back in December 2022. This doesn't mean, however, that the game will now sit update-free for the rest of time, as proven by Nintendo's latest patch to remove some pesky crashes.
It looks like there were a couple of bugs in the game up until recently, though the main one (nay, the only one that Nintendo officially discloses) seems to have been a result of an unfortunate Stadium theme and character pairing.
While the notes do not officially state which lineups were a problem for the game, this issue appears to have now been fixed. You can find this and (a little) more in the rather brief patch notes below:
Mario Strikers: Battle League ver. 1.3.2 (Released 8th March, 2023)
Issues Fixed
– Fixed an issue in which certain combinations of Stadium Themes and characters could cause the game to crash.
– Fixed several other issues to improve the gameplay experience.
---
Bit short, innit? For a reminder of our thoughts on the game, check out the full review below: