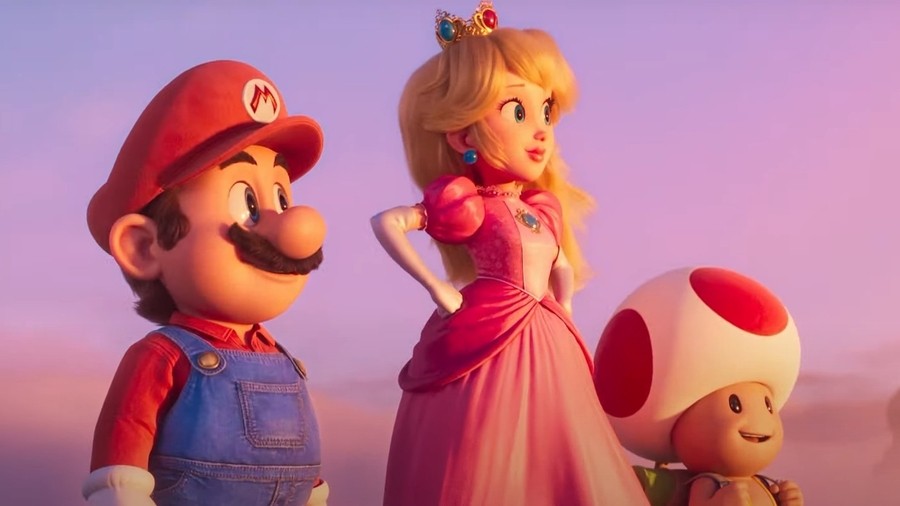 Ever since it was initially announced, we have all been curious as to how Nintendo and Illumination would go about bringing the world of Mario to the big screen. From The Super Mario Bros. Movie trailers that we have seen so far, it certainly seems like they have done a good job. The movie iterations of the characters have just enough in common with the video games that we know where we stand, but there are some fun twists in there to keep things interesting.
This process of bringing the iconic characters from game to screen was touched on by one of the movie's directors, Michael Jelenic, in a recent interview with Animation Magazine (thanks, Go Nintendo). Jelenic was glowing in his praise for the movie's cast, who he stated had the tough job of bringing life to the video game characters who "don't have much of a personality".
Sometimes in the animation community people think that you can't use celebrities, but I think it's easy to forget that these are great performers and they've all proven themselves multiple times and created iconic characters. We cast them in the parts because we believed they could bring these video game characters, who really don't have much of a personality, to life and make them relatable and funny and heroic. Literally every single person in this movie is great.
While we would argue that the personality of these characters has grown over the course of their in-game appearances, we can understand Jelenic's point regarding the difficulty of translating those 'wahoo's, 'oh yeah's and 'Marioooo's into fully-formed characters that can carry a story for 90 minutes.
Saying that Mario and co. don't have much of a personality might seem a little harsh from a gaming point of view, but we imagine that the depth of character shown in something like Super Mario Odyssey is only a fraction of what is required to convey the emotions of a plot-driven movie.
The full interview goes on to explore why the directors think that the Mario franchise has endured for so long, their approach to animation and how past projects came to influence this one. You can check it out in full over on the Animation Magazine site.