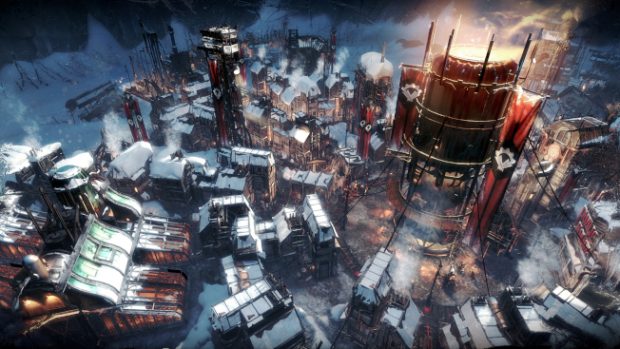 This week, the Epic Games Store's free offering takes players to the last city on earth, New London, where everything is frosty and heat is everything. In Frostpunk, the survival city builder from 11 bit Studios, players must manage New London, ensuring not just that it survives, but that it thrives — as much as any city in a post-apocalyptic frozen wasteland can.
As with most city-building strategy games, players will need to manage resources, ensure the comfort of the citizen, create laws, and shape society. It won't be easy. It never is. In addition, players will also need to explore the world outside New London in order to discover more about how they ended up where they are. Find intel and supplies. There's even a chance to find more people.
Frostpunk offers several features, including an Endless Mode, as well as 8 different maps with different terrain and weather conditions. There are three playable modes; Endurance, Builders, and Serenity. Each focuses on different playstyles, offering something for almost everyone.
Normally, Frostpunk runs $30, so it's a pretty decent deal if you grab it this week. Of course, there are several bits of DLC available on the EGS already. The good news is that right now they're all discounted by 20%.