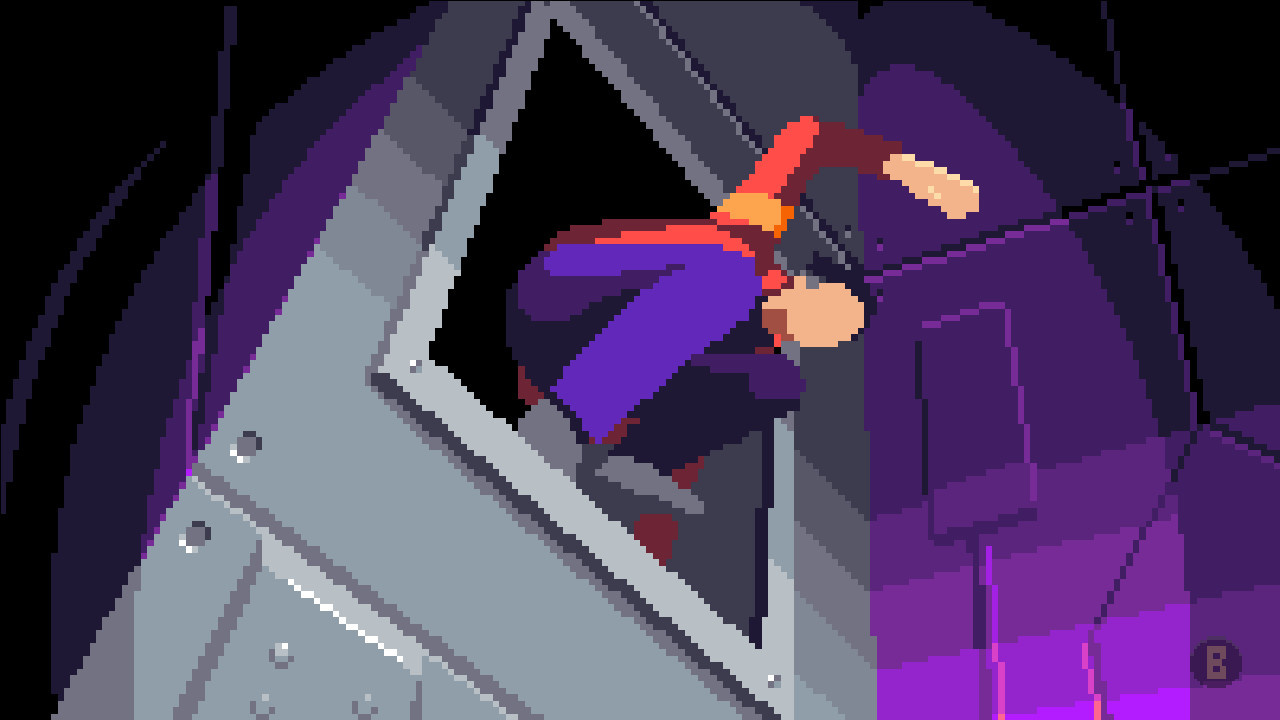 WayForward is bringing Lunark to Switch on 30th March, and in anticipation of this retro-style cinematic platformer's release, the publisher has shared a video from the game's creator — Johan Vinet, head of developer Canari Games — showcasing the inspirations behind what looks to be a delightful throwback.
Vinet details his love of old platforms like the Game Boy and the Game Gear, and how his passion for creating handheld pixel art demake mock-ups on social media lead to inspiration. His Game Gear/Game Boy mock-up of classic cinematic platformer Flashback was just the spark he needed.
Creating Canari Games and launching a Kickstarter campaign in 2019 — which we covered back in the day — Lunark attracted the attention of WayForward, and the game will soon be in our hands after a long journey. To see Vinet's passion for the medium, from his love of pixel art mock-ups to the creation of Lunark from what was originally a bit of fun, is a joy.
Lunark is as colourful as a GBA game, and its inspirations range from classic cinematic platformers such as Prince of Persia and the aforementioned Flashback, to classic '80s sci-fi and action movies like Blade Runner, Indiana Jones, and Total Recall. Visually, the character models in the cutscenes are absolutely stunning, and we can wait to try it out ourselves.
Here's a little summary on the game, as well as some screenshots, from the Steam page:
Set on a distant planet ruled by a totalitarian regime, LUNARK is a modern take on the 2D cinematic platformer genre of the '90s. As Leo, a courier with unique abilities and a mysterious past, you'll run, jump, hang, climb, roll, and shoot through gorgeously animated pixel-art environments ranging from a dystopian megalopolis to eerie caves to an alien forest. You must overcome traps, solve puzzles, earn upgrades, and battle enemy droids, and when you're not fighting for survival, you'll meet a cast of colorful characters who will put Leo's allegiances to the test. Uncover the dark origin of humanity's new home and the truth about yourself in this epic sci-fi adventure!

Key Features:
• Experience a modern 2D cinematic platformer with precision gameplay, stunning animation, and rotoscoped cutscenes!
• Immerse yourself in a compelling sci-fi story of survival, revolution, and mystery
• Intuitive but versatile controls: Run, jump, hang, climb, roll, and shoot your way to freedom!
• Explore glorious pixel-art environments, including mysterious alien ruins, a flying penitentiary, a high-tech megalopolis, and an alien forest
• Solve puzzles, overcome traps, and interact with a variety of characters
• Discover hidden upgrades to expand your health and weapon capabilities
• Yes, you can pet the dog (and cat)!
If you like what you've seen on Lunark, check out the official announcement trailer from last year, and keep your eyes peeled for this to land on a platform near you on 30th March.
Let us know what you think of this stunning-looking game in the comments.