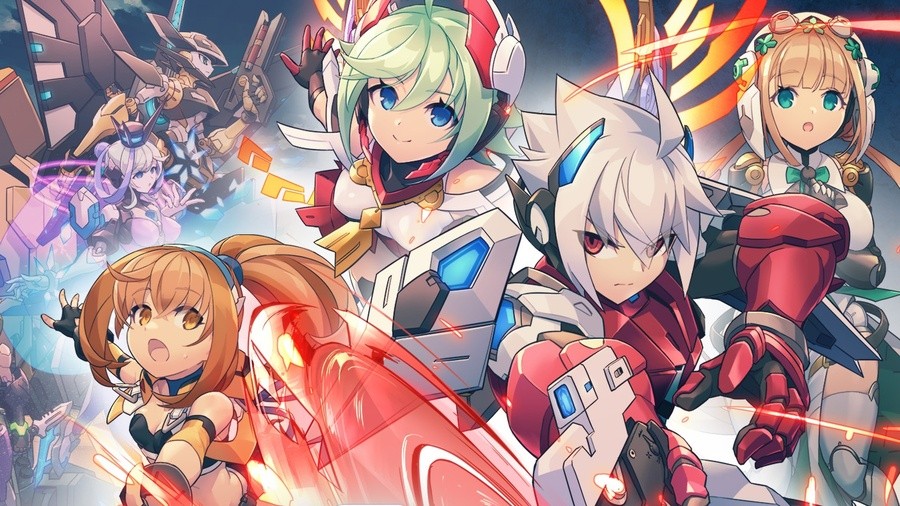 Earlier this year in September, Inti Creates announced Gunvolt Chronicles: Luminous Avenger iX 2 for Nintendo Switch.
It's a direct sequel to the first game and takes on the form of a "speedy and stylish" 2D action platformer. This upcoming release will be made available next month, and ahead of its release, Inti Creates has revealed a Limited Run Games physical edition.
There'll be a standard edition ($34.99 USD) and a collector's edition ($64.99 USD) – which includes a copy of the game, an original soundtrack, 11 art cards, and a keychain. Pre-orders will open on 25th January 2022 and will close on 27th February 2022. Here's a look:
In addition to this, Inti Creates also announced the sequel would be getting "full English voiceover" support. Here's a message from the game's producer about it:
"The inclusion of English voiceover in LAiX2 is a first for a self-published INTI CREATES game! It's something that I, your friendly neighborhood producer, have been hoping to do for a very long time, and let me tell you Gunvolt faithful, it feels so good to finally bring this goal to life. With the help of the wonderful Diana Garnet (who some of you may know as the singer of the opening theme from Dragon Marked for Deat and the English voice of Joule in the Gunvolt OVA anime!), we put together an incredible group of voice actors to bring this cast of characters to life. Hearing characters speak English in a self-published game just hits different, and I sincerely hope you enjoy experiencing the game with English voiceover!"
The game will include Japanese voice acting if you would prefer this. And here's the talent that will be providing the English voices for the characters in the game (you can see full character art over on Inti Creates' website):
Copen – Alejandro Saab
Lola – Cassandra Lee Morris
Kohaku – Kira Buckland
Null – Natalie Rose Hoover
Dacite – Connor Colquhoun
Vespa – Brittany Cox
Autochrome – Daman Mills
Brigade – Steve "Warky" Nunez
Hail – Jennifer Losi
Ace – Arin Hanson
Earlier today Inti Creates also hosted a live stream featuring the special guest 'CDawgVA' (who is also one of the game's voice actors):
The digital version of this title will arrive on 27th January 2022. Will you be adding a physical copy of Luminous Avenger iX 2 to your Nintendo Switch library? Drop a comment down below.