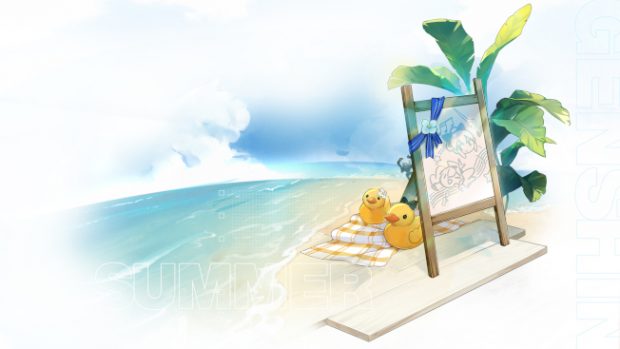 As promised, the latest update for miHoYo's Genshin Impact is now live, adding new adventures in a mysterious, isolated island locale, as well as new features for housing, and the game's first ever outfits — available for Jean and her sister Barbara. Take Klee to a mysterious set of islands only accessible with a little help from a lazy bard god. Spend your time exploring to learn the history of the islands, uncover quests, and complete activities to earn plenty of useful items.
Or, if you're more of the stay at home type, you can now invite companions to hang out in your teapot where they'll interact with you, increase their friendship levels, and give you gifts in return. They'll also have some opinions as to what kinds of things you should put in your teapot. But, they all seem very happy to just hang out.
Speaking of the Serenitea Pot, it appears miHoYo has another contest coming… something called Appreciation of Serenitea. This is a submission contest, but they haven't laid out the rules as of yet. We'll get details on all of that on June 11. Our best guess right now is that they'll ask players to create the best teapot they can and submit their work in exchange for goodies. But, we'll just have to wait for the specifics.
Hello, Travelers!

Genshin Impact "Appreciation of Serenitea" – Serenitea Pot Submission Contest Coming on June 11!

More details will be provided after the start of the event.#GenshinImpact pic.twitter.com/sgAnJu317j

— Paimon (@GenshinImpact) June 9, 2021