The Google Pixel 7 and 7 Pro will go on sale later this week (in select markets only). So, let's say you buy one – Google will supply you with 3 OS updates and 5 years of security patches. But what if something breaks? The teardown video by PBKreviews examines the Pixel 7 and its repairability.
The smaller Google phone was rated 6/10 on the repairability scale. While not as good as the new iPhone 14 (7/10), it does beat out the cheaper iPhone SE 2022 (5.5/10). However, there is not much change from last year – the Pixel 6 also got a 6/10 score. And for the same reasons too.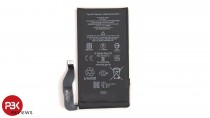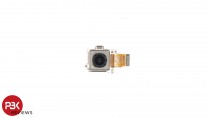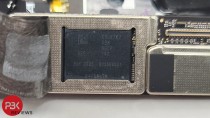 The 4,355mAh/16.81Wh battery • The 50MP main camera • Tensor G2 and 8GB of LPDDR5 RAM
The Pixel 7 was docked points for having its USB-C charging port soldered to the main board. Also, getting to the battery requires removing several layers before you can access the battery's flex cable (there are pull tabs, but they don't come off cleanly).
One interesting thing to note is that there is a placeholder for a mmWave antenna. This flavor of 5G isn't widely available so only phones sold in select markets have an antenna for it installed.
As usual, there are several graphite films that guide heat from various components into the metal mid-frame. One change from last year is that Google replaced the thermal pad over the chipset/RAM packaging with thermal paste. The Pixel 6 had issues sustaining its peak performance, the better conductivity of paste should help with that.
Other than that, little has changed from last year as was the case with the Pixel 7 Pro. Below is a side-by-side view of the Pixel 6 and Pixel 7. By the way, the Pixel 7 Pro got a slightly worse score of 5.5/10 because it was harder to get to its main board.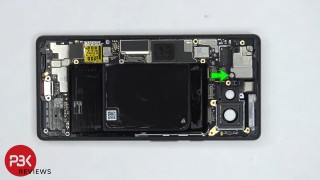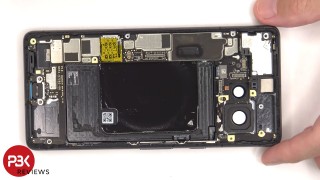 Side by side comparison: Pixel 6 • Pixel 7