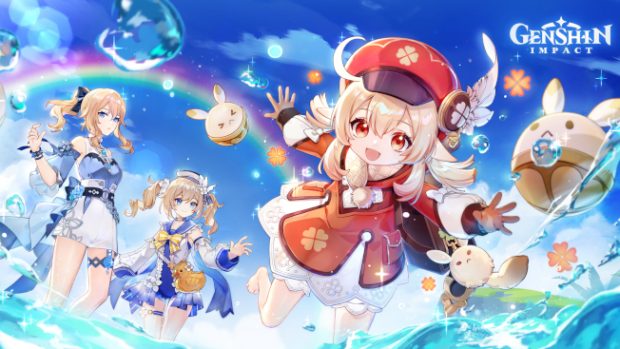 Okay… I guess my calendar is full next Wednesday. Not only is Phantasy Star Online 2: New Genesis launching, but now miHoYo has announced that the Genshin Impact version 1.6 update we wrote about earlier this week will be dropping that day. (I guess the good news is that I won't be hurting for things to do.)
There's also a bit of good news here for anyone who's a fan of the Epic Games Store. When 1.6 drops, it won't just be on the miHoYo launcher, as Genshin Impact will be making the jump to the EGS the same day. And yes, cross-platform co-op will work with it, with players already on other platforms being able to easily make the jump to the EGS if they want.
In celebration of the EGS launch, miHoYo is offering players a special bundle to prepare players for their journey. The bundle (which has not been detailed, but we can probably guess will contain Primogems, Heroes Wit, and the like) can be claimed beginning June 9 using the code GenshinEpic.
Speaking of preparing players, the Genshin team published a guide to the new companion system coming to the Serenitea Pot with the new update. It explains how to move companions in and make the most out of them being there. (We're talking about the companions you travel with, not the ones you've been buying from the visiting salesman.) You can read all about it on the Hoyolab site. Also, there's a special Klee sticker contest going on right now that some of you may want to participate in.