Work continues on the login/queue issues that have plagued the launch of FFXIV's Endwalker expansion, but that doesn't mean it's getting any easier for players to get into the game and stay in the game. As an initial response to this mayhem, Square Enix announced that they would be giving players 7 days of free game time for the MMORPG with the possibility of adding more later…which they did last night.
Players who have an active subscription and a full version of the game by December 21st are now eligible to receive an additional 14 free days of game time as the team works through the congestion issues.
In addition to the backend work being done, the team has also decided to suspend all sales of the Starter and Complete editions of the game, any advertising that they can cancel will be taken down (existing contracts may mean some advertising is still seen in places), and no new trial accounts can be created right now. If you are already an active subscriber, you'll still be able to purchase digital expansions and digital collector's editions should you need to upgrade your access.
Familiar territory for those of us that were around for the launch of A Realm Reborn as a similar tactic was employed there to combat launch issues. We'll keep you posted on any additional access changes.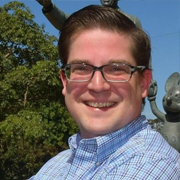 Michael Byrne, Editor-in-Chief
Mike "Magicman" Byrne has been a part of the MMOBomb family for years and serves as the site's current Editor-in-Chief. His love for MMOs and gaming in general has led him to covering games for numerous websites including Gamebreaker TV and XIV Nation where he proudly displays his fanboy flag for FFXIV:ARR.