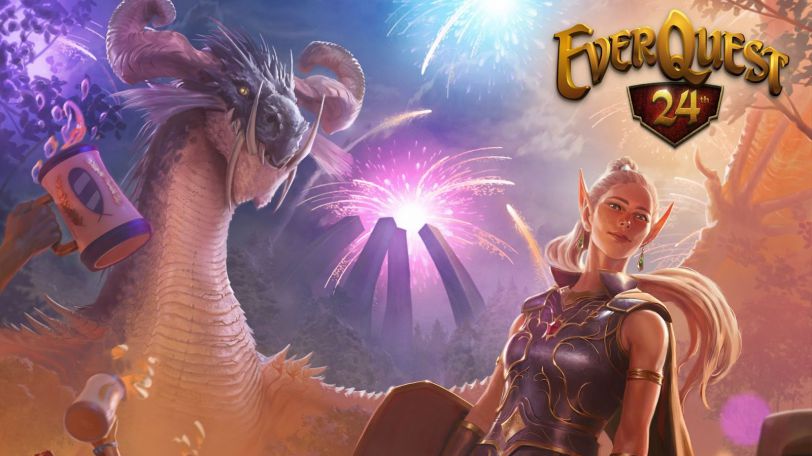 It's been 24 years since the original EverQuest launched. That's over two decades ago that I sat in a computer lab watching one of my friends print out hundreds of pages of player-made guides for the MMORPG. Ah… those were the days. Now, nearly a quarter of a century later, the game is still going. That's kind of insane when so many MMOs don't even make it two years and ten years is a huge freaking deal.
To celebrate the game's birthday, the devs are gifting players with buffs and in-game items. All players will receive a 50% bonus to XP as well as a Dashing Feather Cap for all their characters. All-Access players will be getting even more – an Opal Stein Ornament for all their characters, a Goblet of Adventure II, and the new "the Commemorator" title for all their characters.
As for in-game celebratory activities, three new quests and a mission have been added. The mission will task players with exploring the Blightfire Moors and battling Reetuk the Inexorable. Players can also take on quests from previous events, including all the quests, missions, and a raid added last year. Players over level 100 will be able to help with making a Fancy Feast, while those under 100 will help out with School Supplies. Basically, there's a lot to do.