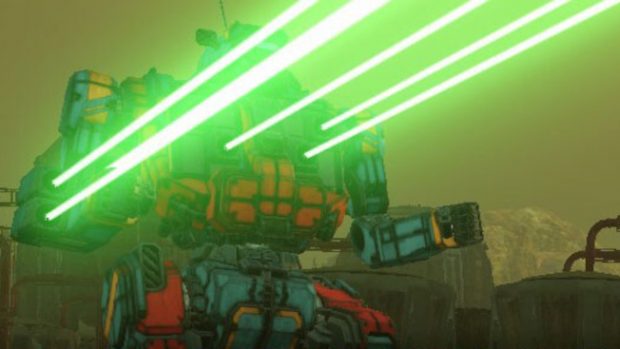 Throughout the rest of June (and part of July), players of MechWarrior Online have the chance to get their hands on two mechs and some other useful items for free. All they have to do is complete specific objectives. There are nine main objectives in all, each with a varying amount of criteria that must be met. For each objective fully completed, players will receive a reward.
The more basic objectives task players with things like "Earn 1 Victory" and reward players with things like 7 days of premium game time. To earn the mechs, players are going to have to put in quite a bit more effort. Both mechs require players to meet seven criteria, such as accumulating a 9500 match score, earning 1000 damage with Clan SRM 6, and earning 30 kill assists. Note that criteria that mentions a specific weapon can only be completed with that exact weapon SRM.
The good news is that there should be plenty of time to complete each of the objectives, as the event has a little over 21 days left to go — meaning it should come to an end on July 4th or so. To check out the event, and see the full list of things that need to be done to acquire the mechs, players need to hit up the MWO site. Keep in mind a login is required to see the event information in full.