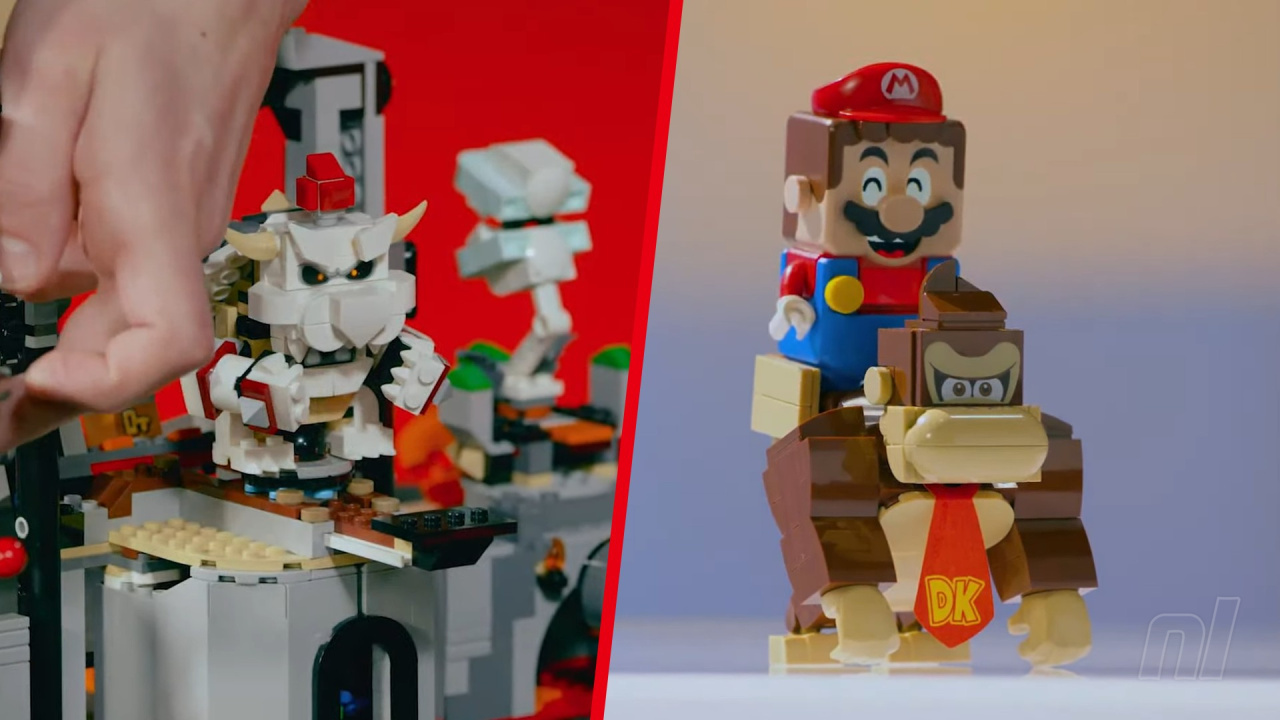 It's more Mario LEGO. Wahoo! What better thing to share with the world on MAR10 than more LEGO sets for Mario? We love what LEGO has created up until now, and the legendary brick company has revealed what's in store for the future of LEGO Mario.
Two new characters will be joining the LEGO Mario universe this summer — Donkey Kong and Dry Bowser. The latter of the two will be coming with a brand new expansion, Dry Bowser Castle Battle, which launches on 1st August 2023.
The castle features a host of secrets, from a key that opens a chest to a secret area. And there are some new famous Mario monsters to build as you work your way up to Dry Bowser to knock him off from the top.
Also shown off during today's livestream was the arrival of Donkey Kong, which LEGO briefly teased yesterday. We only got to see a minifigure of the famous Kong, complete with his necktie, but we'll be seeing DK (and hopefully the rest of the crew) join in the LEGO fun this summer. LEGO said it will share more details in the coming months. Exciting stuff for LEGO fans, then!
What do you think of the newly revealed LEGO sets? Will you be grabbing these for your kids — or for yourself? Let us know!