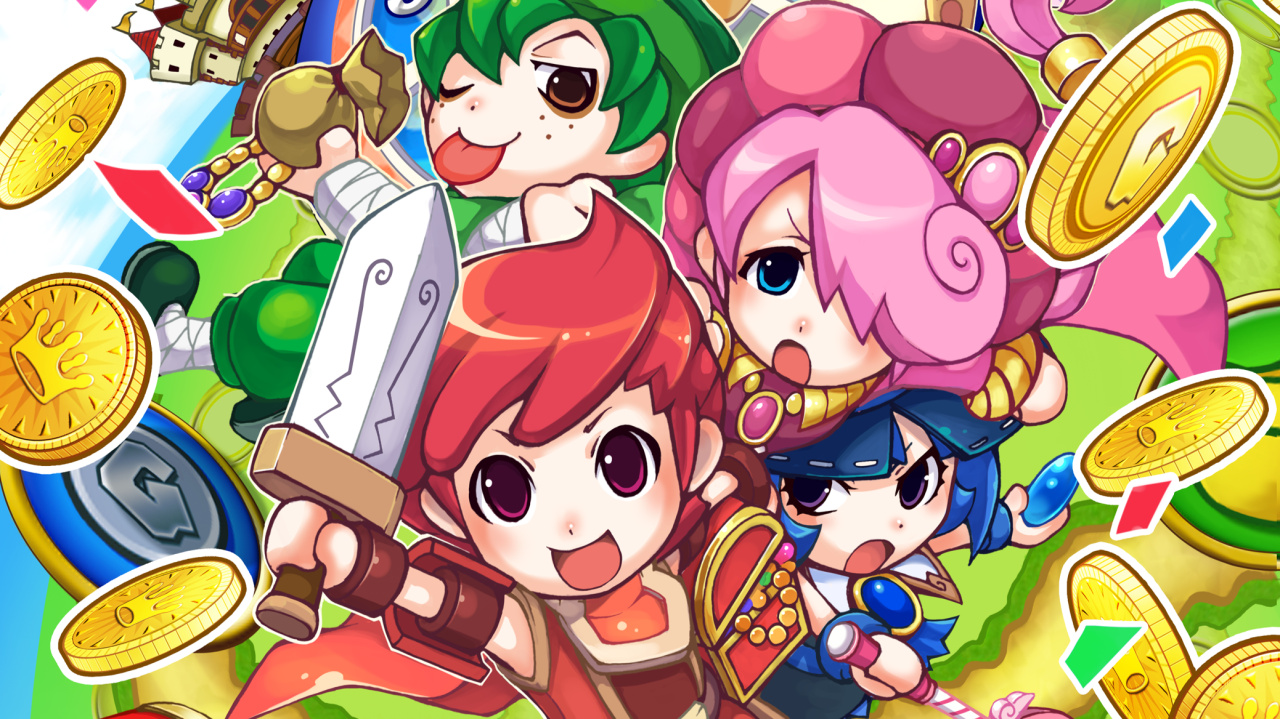 Remember back to January when Dokapon Kingdom: Connect, a remake of the 2008 Wii game (which in turn was a port of the 2007 PS2 title), was announced? We didn't expect the friendship-ruining party game to be making a comeback. But it is, and not only that, it's got an official release date — 9th May.
That's just enough time to end any friendships before Tears of the Kingdom launches, right? Kidding aside, Idea Factory International has confirmed that the game, developed by Sting, will be launching both physically and digitally in the west. It launches just under a month after the rerelease hits Japan. Both online and local multiplayer will be available.
Pre-orders for the physical version are open now for $49.99 USD / £37.99 GBP on the official Idea Factory website. Plus, there's a brand-new trailer and a rundown of what to expect in this surprise rerelease:
System: Learn about the original rules and new features added in Dokapon Kingdom: Connect.

Let's play online!: Use the online feature to play with your friends! Create a room and gather everyone for a game!

– Convenient Auto-Save Function – Auto-save will save your progress automatically every week! Play to your hearts content!
–Reassemble after a disconnect – If anyone in your party disconnect from a match, all remaining players will automatically be regrouped into a new lobby for all participants!
– Swap to COM – If you're ever in a situation where you have to leave, but the others wish to remain, you can tap out and pass the controls to a COM to finish your game for your! Once you exit, the COM will automatically play as you
Endless ways to play!: Dokapon Kingdom: Connect has three main game modes to enjoy:

– Story Mode – In this mode, you will travel around Dokapon Kingdom, clearing various challenges along the way!
– Normal Mode – In this mode, you choose how many weeks you'd like to play, and whoever has the most money at the end wins!
– Battle Royale – In Battle Royale, you choose from three types of races.
• Town Race: First to liberate a certain town is the winner! The town to be liberated is different every time!
• Kill Race: Whoever defeats the other players a certain number of times wins!
• Shopping Race: Whoever is first to bring the specified item back to Dokapon Castle wins the match!
Dokapon Kingdom: Connect launches on 9th May on Switch. Switch eShop pre-orders open up on 2nd May, so keep your eyes peeled for some dramatic Switch party action.
Let us know whether you're planning some Dokapon Kingdom: Connect destruction this May.