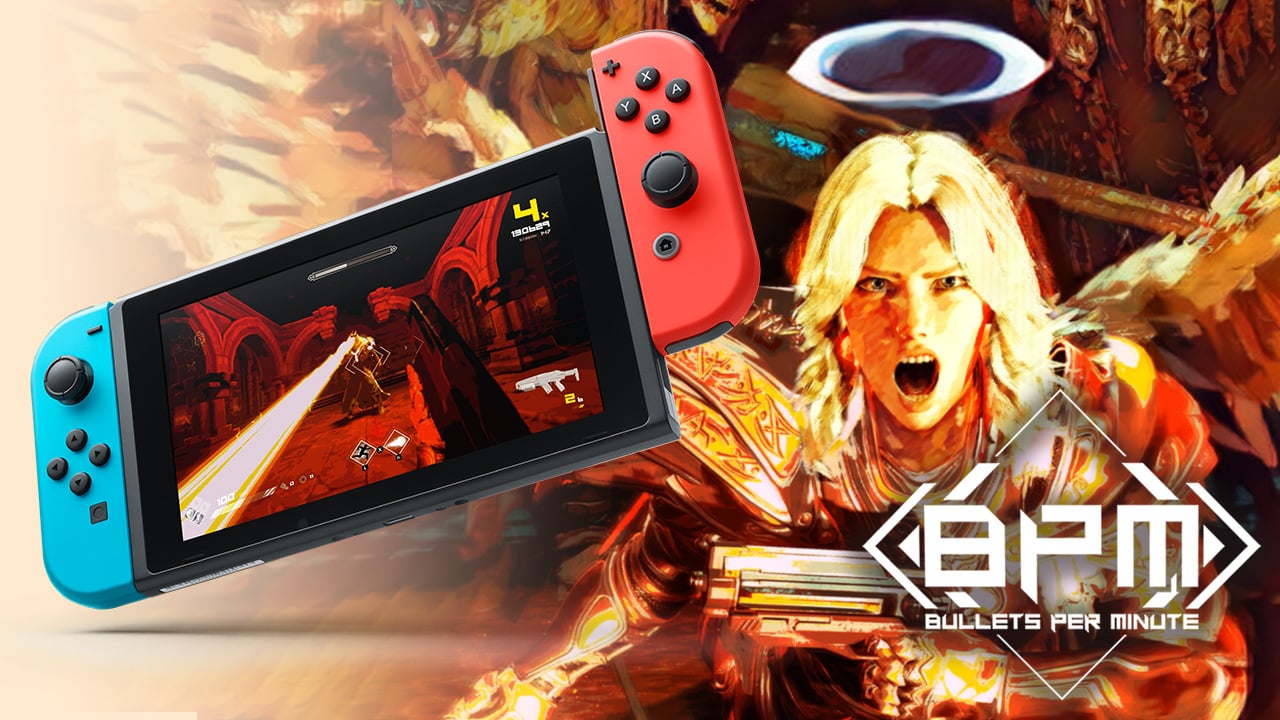 Awe Interactive has announced it will be celebrating its 2nd year anniversary of the rhythm-action FPS rogue-like BPM: Bullets Per Minute with a Nintendo Switch release.
Fans of Nintendo's hybrid system can get ready to "rock 'n' rogue' on 8th September for £19.99/€21.99/$24.99. Playtonic Friends are publishing the game, and pre-orders are now live – with a 10% discount offer up until launch.
In BPM, you'll fight as a mighty Valkyrie to repel the forces of the underworld from invading the world of Asgard. Actions in the game, including the enemies, are all tied to the beat of the music. With the title also drawing inspiration from retro shooters from the '90s.
Players will work their way through randomly generated dungeons, collect different weapons, abilities and items, and will be required to defeat seven bosses and eventually the final boss. Playtonic, as you might already know, is the same developer behind Yooka-Laylee, with the publishing side of the business also handling games like Blossom Tales 2 and Demon Turf.
Does this look like your kind of game? Leave a comment down below.