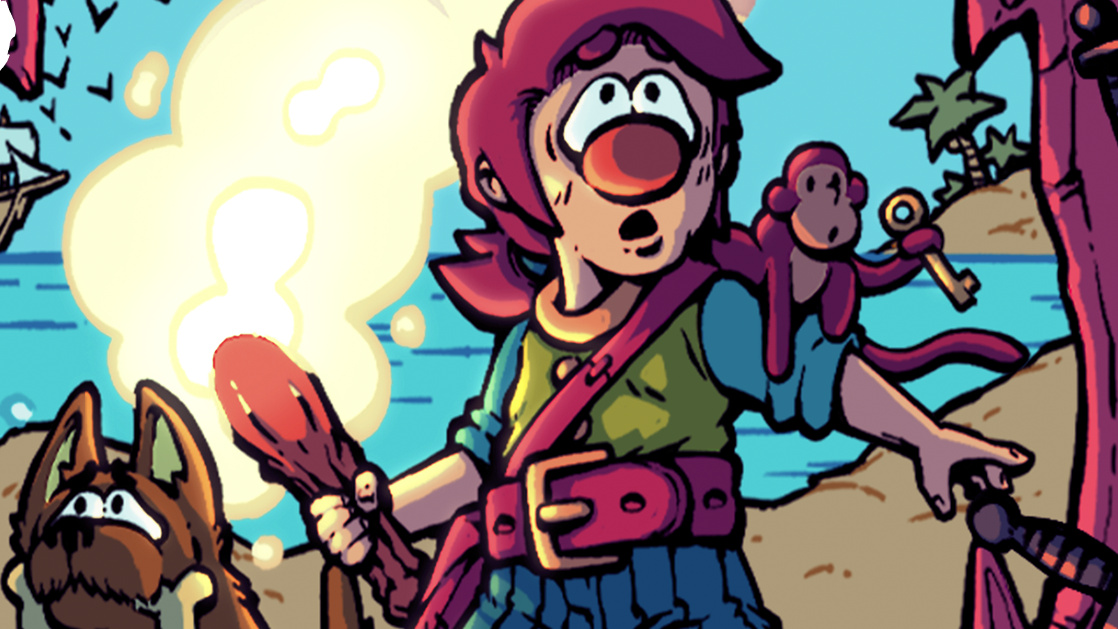 Up for a spot of treasure hunting with a puppy by your side? Developer Webbysoft and publisher Armor Games Studios have announced that Bilkins' Folly will be bringing just that to the Switch later on this year.
Looking at the trailer above, we are loving the pixel art on this one and can't help but be intrigued by the sense of adventure that it poses. You will play as Percival "Percy" Bilkins who, with his dog companion Drayton (we're a little bit obsessed with Drayton), sets out to find their missing family. You'll need procure a ship, build a crew and take on the high seas, stopping along the way to solve puzzles and find clues about where to go next.
With an aesthetic that immediately reminded us of GBA adventures of old, this certainly looks like one to keep an (un-eyepatched) eye on.
For a little more information on the game's features and a closer look at some tasty screens, check out the following from Armor Games Studios:
Expand your ship's crew by recruiting aspiring sailors to join your ranks.
Socialize with the many inhabitants of the islands—but keep in mind they'll remember how you treat them.
X marks the spot! Customize your map to work for you by drawing lines and placing icons to aid you in your treasure-hunting escapades.
Fish for interesting sea creatures and record your findings in your journal.
Enter treasure-hunting competitions to earn trophies and bragging rights.
Pick locks, herd sheep, and more in charming minigames.
Bilkins' Folly is set to sail onto Switch later on this year, but we'll be keeping an eye out for a more secure release date over the coming months.
What do you make of this one? Give us an 'arrgh' in the comments and let us know your thoughts.