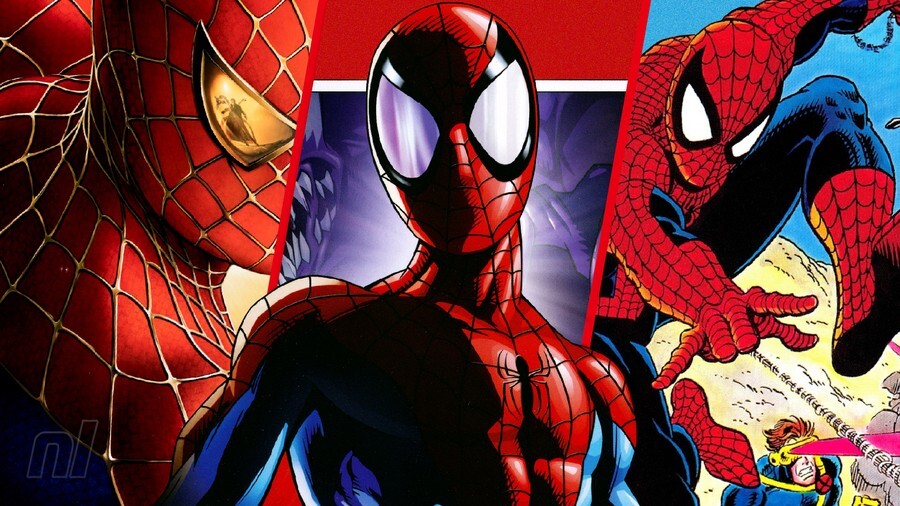 You feel that? That's your spidey senses a-tinglin'. Why? Well, it might be because arachnid fans the world over have been speculating for months about who's going to show up in Spider-Man: No Way Home. Will Tobey Maguire and Andrew Garfield swing in alongside Tom Holland and the rogue's gallery of villains from Sony's previous non-MCU Spider-Man films? The internet is hot with rumour and debate, and Spider-Fans have plenty to be excited about.
All this talk has got us jonesing to play the webslinger in video game form. There have been a whole load of Spider-Man games over the years, and most (but not all, of course) have appeared on Nintendo consoles. Switch owners might only be able to play as him in Lego Marvel Super Hero form (or in Fortnite, naturally), but there are plenty of other options on older Nintendo platforms.
But what's the best Spider-Man game ever? Which Spider-Man games are worth revisiting? Well, we enlisted the help of our friendly neighborhood readers and asked you to rate and rank your favourite Spider-Man games on Nintendo platforms — the results are below.
Before we go any further, it's best we address the Rhino in the room. Insomniac's PlayStation-exclusive Marvel's Spider-Man is one of the best interpretations — perhaps the best — of the webslinger in game form, not to mention the excellent Miles Morales add-on. They're certainly the best-looking Spider-Man games you'll find, and any Spider-Fan will want to check those games out on PlayStation 4 or 5. You won't be seeing them on any other consoles, unfortunately, but you can read more about them on our lovely sister site, Push Square:
With that caveat covered, let's dive off the building and swing our way through a whopping 38 Spider-Man games that have appeared on Nintendo consoles over the years…
Note: Remember that ranking here is updated in real time according the each game's corresponding User Rating in the Nintendo Life game database. Even as you read this, it's entirely possible to influence the order below. If you haven't rated your favourites yet, simply click the 'star' of the game you wish to rate and assign a score right now.