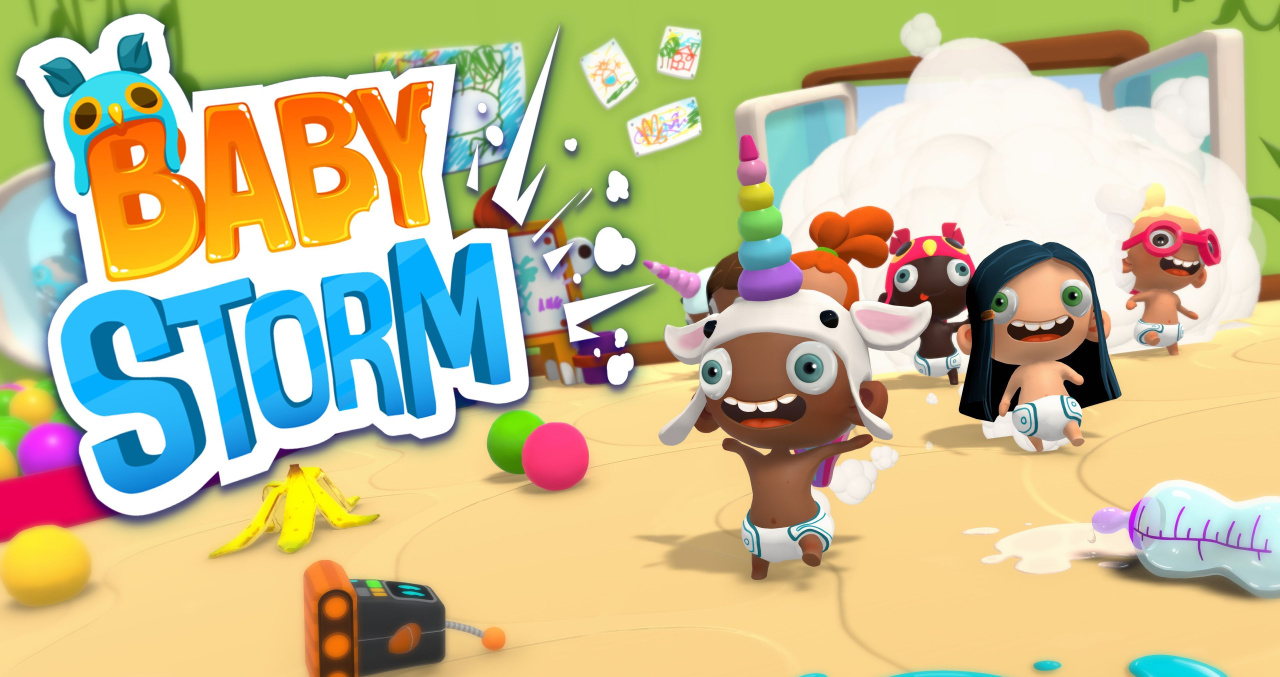 One of our favourite arcade titles is Alien Storm, an early-'90s scrolling brawler where you battle all manner of horrible monsters from outer space.
Baby Storm, which was announced for Switch today during the Indie World broadcast, isn't a sequel to Alien Storm, we're sad to report. However, it looks like it could almost be as much fun, thanks to its 4-player gameplay and abundance of nappies.
Here's some PR:
You are equipped with toys for playtime, food for mealtime, wipes, and diapers for you-know-what time, and even a nifty radio-controlled vacuum robot to help you with cleaning. If you're alone in this task, there are useful power-ups: should you succeed in your mission, you'll become the best babysitter in the universe!
Features:
– Baby Storm is a game accessible to everyone, playable solo or with friends and family, with up to 4 players in a local co-op mode.
– Use items like toys, food, and supplies to fulfill the kids' needs.
– Travel through space and time, come across beautiful environments through various levels and worlds, and encounter mysterious kids.
– The kids have several powers and behaviors, impacting the rhythm of each level.
– Earn medals to unlock new levels and items to customize your character.