AT&T will gift you 6 months of Stadia Pro for free if you upgrade your wireless plan or home internet subscription. After the 6 months you can cancel or be enrolled at the usual $10 a month price. AT&T subscribers can also get the Stadia Controller and Chromecast Ultra combo for only $20 (it's normally worth $100).
This promotion applies to new and existing customers on eligible unlimited wireless plans that buy or bring their own 5G phone (the plan needs to be at least $75/month before discounts). If you have AT&T Internet at home, you're eligible if you upgrade to AT&T Fiber plan at 300 Mbps, 500 Mbps or 1 Gbps.
This is a sort of demo for AT&T's network, a way to show that you can stream 4K HDR graphics and 5.1 surround sound audio over its 5G and fiber-optic networks with low latency. Google and AT&T say they are exploring ways to improve the gaming experience on the carrier's network in the future.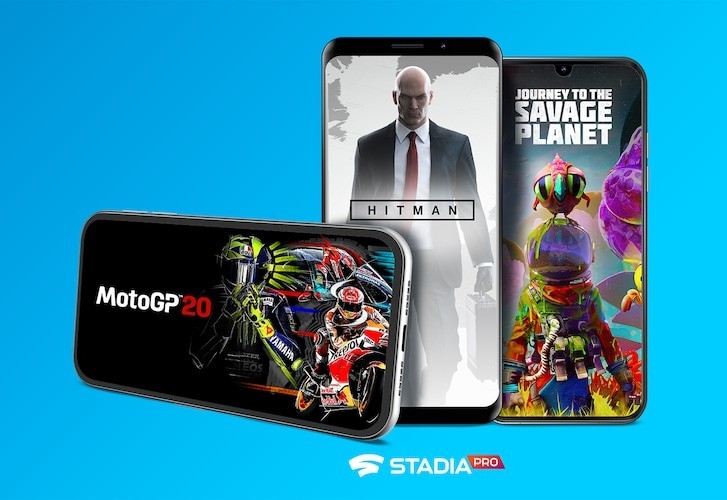 As a reminder, some games are free to play on Stadia (e.g. Hitman, MotoGP 20, Human: Fall Flat) and new ones are added each month. However, some games you have to buy. Still, if you get a free subscription to Pro courtesy of AT&T, you'll have a good selection of titles to try out.
You can check out the new free games for June on the Stadia Blog as well as prices for some indy games. The full list of over 170 supported games can be found here. For more details on the terms and conditions of the promo check here.
By the way, you don't need the Chromecast Ultra or the Stadia controller – you can also play on an Android device with a different wireless controller, on iOS or even on a PC through the browser. Here's the list of compatible controllers (still, keep in mind that the Chromecast Ultra alone is worth more than $20).