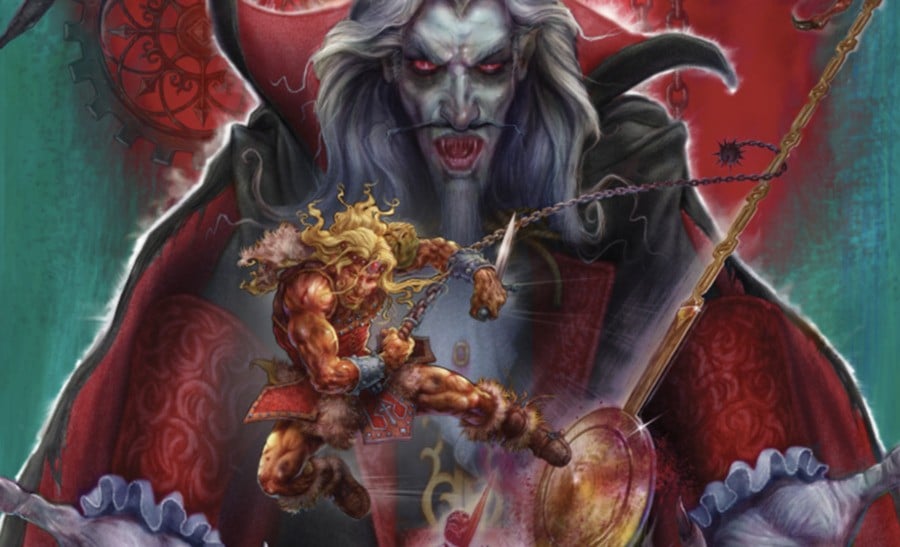 Earlier today, we brought you the sad news that Konami is choosing to mark Castlevania's 35th with a collection of NFTs, rather than – you know – something decent, like a new game or collection of existing titles.
It remains to be seen if that is Konami's only attempt to celebrate the occasion – it's still only January, after all – but at least we have those lovely people over at Limited Run Games to kick things off in style.
The company is not only releasing a physical edition of Castlevania Requiem on the PS4 (no Switch version of that, sadly), it's also producing some goodies relating to the Castlevania Anniversary Collection, which did launch on Switch.
As part of this merch drop, Limited Run has commissioned legendary artist Tom DuBois to produce new artwork. In case you weren't aware, DuBois was responsible for some of the most famous Konami covers of the '80s and '90s, including Castlevania III, Legend of the Mystical Ninja, Castlevania IV, Sunset Riders, Operation C and Contra III. He also created artwork for Limited Run's release of Bloodstained: Curse of the Moon.
The catch is that some of these items are a bit on the expensive side, with the poster alone costing $50. Still, it looks amazing, so if you're interested, pre-orders go live on January 14th at 10 AM Eastern Time.