Apple is making it easier for people to play iPhone and iPad games running on a Mac, with the latest macOS Big Sur 11.3 beta including the ability to use a keyboard and mouse as a game controller. 
Developers of iPhone and iPad apps can enable their software to be installed and run on Macs using Apple Silicon with relative ease. Apple also offers assistance to modify apps to run properly using Mac Catalyst, but the apps can largely run without any major modifications. 
While this is useful, apps for games run into a problem when they require a controller-like interface, something that can be accomplished using the iPhone or iPad touchscreen or a physical controller. The same cannot be said for a Mac, as you actually needed a physical controller in such cases.
In the fourth macOS Big Sur 11.3 beta, released on March 13, Apple includes an extra function that allows iPhone and iPad apps with controller support to run in macOS, but without requiring a controller. First reported by MacRumors, an option in the preferences for an iOS or iPadOS game includes options for "Touch Alternates" and "Game Control."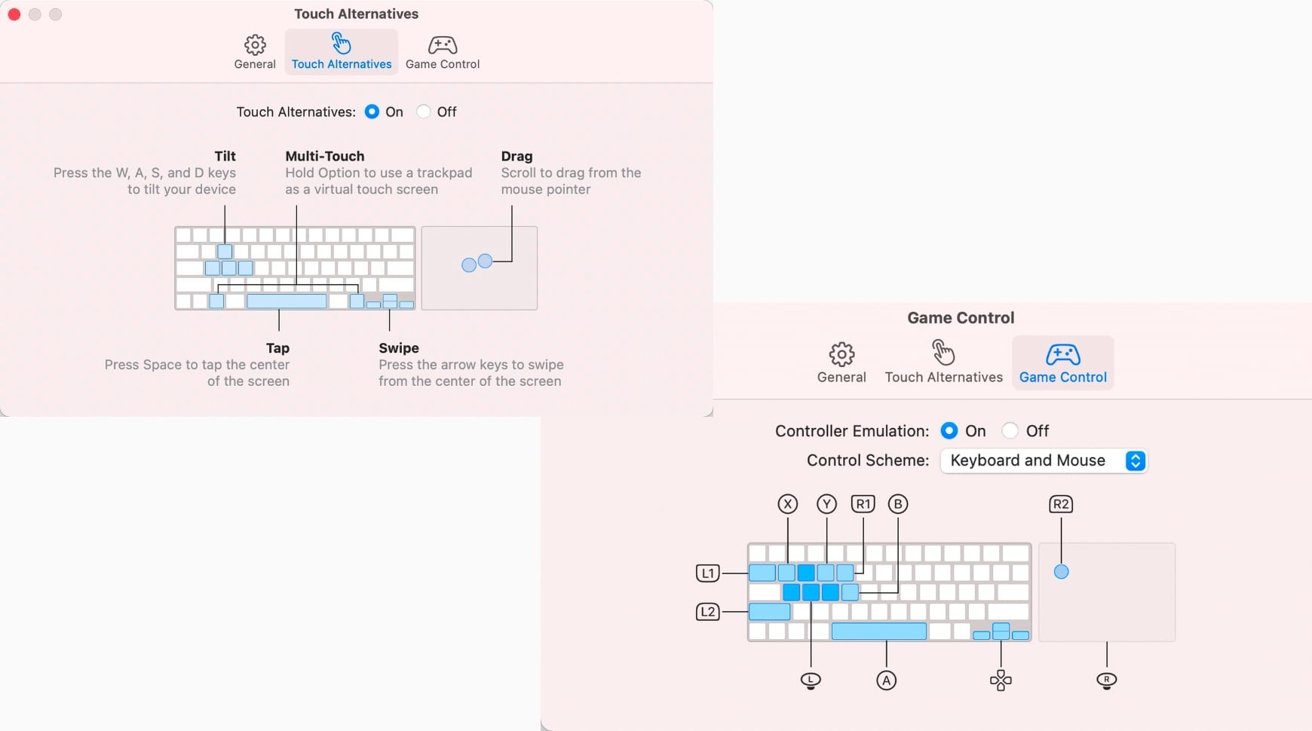 Under Game Control, an option for Controller Emulation allows the iPad's keyboard and mouse to function as if they are buttons and elements of a controller. Common buttons are mapped to the traditional WASD keys and surrounding buttons, with the mouse able to also be used as a makeshift secondary joystick.
Touch Alternatives also provide ways for the keyboard and mouse to mimic certain actions performable on touchscreen devices. WASD can be used to tilt the device, while the space bar can be used for tapping, and the arrow keys for swipes.
The Option keys can be used to enable multi-touch, and the mouse or trackpad can be used to move a mouse pointer within the app screen.
The extra features may be welcomed by gamers and subscribers of Apple Arcade who want controller support, but don't want to pay for an extra controller. The beta also includes support for the newest PlayStation 5 and Xbox One X controllers, on top of existing third-party console controllers that already work in macOS.
Author: Malcolm Owen